Adorable Home is a captivating mobile simulation game that invites players into a virtual world where they can curate and design their dream homes, nurture pets, and embark on a heartwarming journey of home management and love. The game's central premise revolves around gathering love, the in-game currency, which allows users to enhance their homes, gardens, and interact with their virtual feline companions.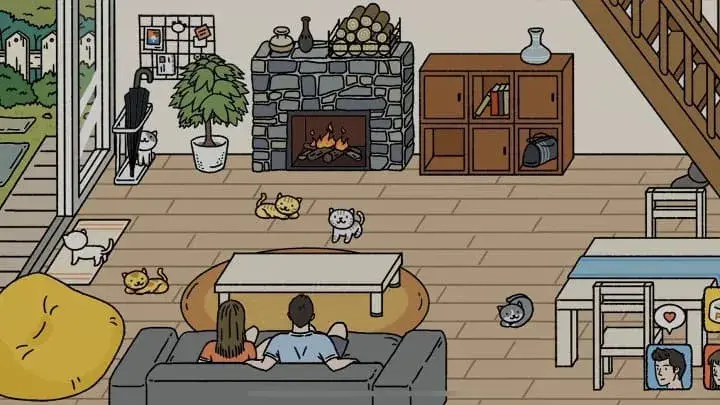 While it might seem straightforward, there are specific strategies and techniques that players can adopt to maximize their heart-earning potential and advance in the game. In this post, we will delve into a curated list of tips, cheats, and tricks to make the most of your gaming experience, ensuring both efficient progress and continued enjoyment.
Top Tips and Strategies for Efficient Gameplay
Let's explore these key insights for success in Adorable Home:
Prioritize Buying Cats: Prioritize buying all twelve cats first by saving your money primarily for them, as each cat costs about six hundred hearts. Avoid spending on other items until you've secured your feline companions.
Earning Hearts with Cats: Take note of the specific areas to touch the cats for earning hearts, which include their head, tail, paw, and feet. It's important to remember that these touch spots apply to all cats.
Maximize Heart Earning: Instead of watching an ad, tap the "Accept 80 Hearts" option multiple times. This action can provide more than eighty hearts in less time.
Nail Tapping Strategy: Instead of slicing the screen, just tap the cat's nails. It's easier and more efficient than the slicing method.
Shower Tip: There's no need to tilt your phone to stop the green meter. Place the shower over the cat and tap on the green part of the meter.
Feeding Cats: Opt for dried fishes instead of the regular cat food. It provides more hearts in the long run.
Invest in a Garden: After accumulating a good number of hearts, invest in a garden next. The garden will attract visitors and potentially offer more opportunities for earning hearts.
Garden Decoration Tip: Decorate or design your garden according to the current weather. For instance, if it's sunny, add more flowers, trees, and perhaps a pool.
Engage with the Community: Engage with other players by sharing tips and tricks in the comment section, and seek answers to any game-related questions you might have.
How to Get Visitors in Adorable Home?
Get a Garden: First, gather 3,000 love (hearts). Then, visit the store, go to the garden section, and buy the garden. It may be empty at first, but you'll have access to it.
Purchase Garden Items: In the store's garden tab, you'll find various items like flowers, trees, furniture, and more. These are essential for attracting visitors. Buy items that you like.
Place Garden Items: Go to the "mine" tab and locate the items you bought in the garden section. Tap them and arrange them in your garden as you prefer.
Visitor Arrival: Visitors won't show up immediately. They'll appear randomly when you check your garden. Look for hearts above their heads, and tap them to collect love/hearts.
Repeat and Rotate Items: As you shop more for garden items, you may run out of space. Swap items in and out periodically to discover all possible visitors tied to specific items.
Lounge Visitors: Occasionally, some visitors may appear in your lounge area. Different items attract different lounge visitors, but it's a bit more of a guessing game.
Special Visitors: Sometimes, non-standard visitors like fireflies may appear. Tap them to discover rewards, either free love or an ad to watch. These don't count as regular visitors but can bring benefits.
How to Cheat in Adorable Home and Get Free Love Fast?
Beyond the invaluable tips we've shared, we have an extra treat for Adorable Home enthusiasts: a trick to earn free love in the game! Love, akin to hearts, plays a pivotal role in the game, allowing you to unlock special features, aesthetics, and advancements. Acquiring it without any additional cost can significantly expedite your progress and amplify your gaming experience.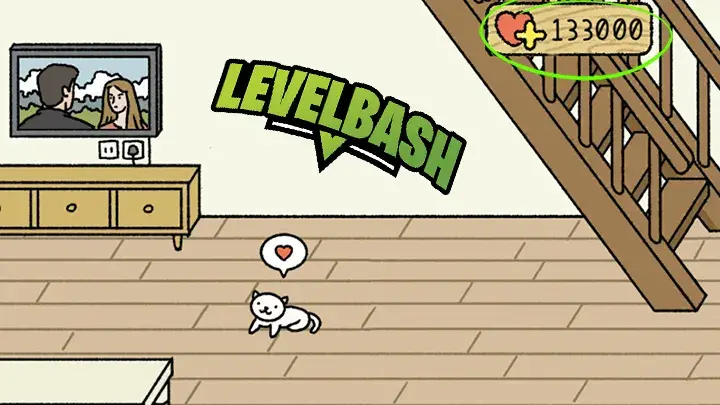 Here's a step-by-step guide to achieve this:
Click on the designated button to access the GoCheat Universe.
Within the tool, use the search bar to find "Adorable Home".
Input your "Adorable Home" username. This will ensure that the free love is added to your account correctly.
There will be a series of promotional offers or tasks. By completing these, you'll be making your account eligible to receive the free love.
Once you've done the tasks and verified your device, simply restart the game. You'll find the free love integrated into your game, ready for use.