Adventure Capitalist is a mobile game where savvy investments pay off big! Whether you're new or just looking to level up, our guide will offer key strategies for success. Plus, keep an eye out for our special cheat to snag some free gold. Dive in and start capitalizing!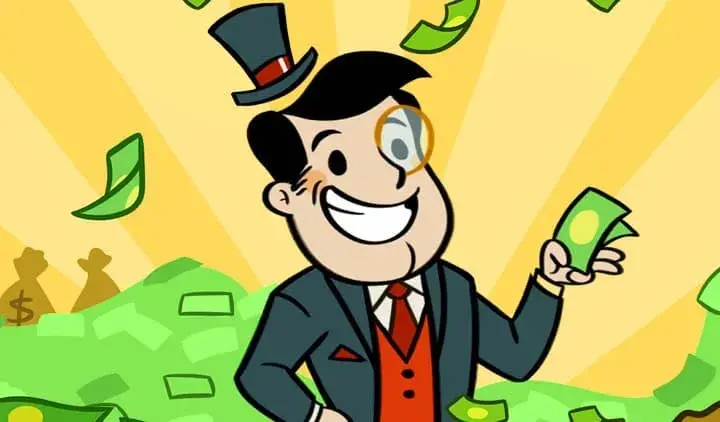 Tips and Tricks For Success
For both novices and veterans, fine-tuning strategies can often lead to exponential growth in your capitalist empire. Curious about how to skyrocket your earnings and become a mogul? Here's a list of tips:
Automate with Managers: In Adventure Capitalist, hire numerous managers to automate your businesses. Managers multiply your profits, so having enough is crucial for maximizing earnings, even when you're not playing actively.
Use Ad Bonuses: Watching advertisements can bring a significant advantage by granting you a 2x multiplier bonus to your earnings. In this particular scenario, they prove to be highly advantageous and worthwhile.
Strategic Upgrades: When it comes to upgrading in the game, don't just go for the next one in line. Take a close look at what each upgrade does. Sometimes, spending a bit extra can really boost all your businesses or give you a much bigger upgrade overall. So, read those upgrade descriptions carefully!
Angel Reset: Claiming angel investors can give your game a big boost, but it often means starting over. If you're low on time or don't want to begin from the beginning, think twice. Yet, you can use in-game gold to claim them without resetting. Just be aware of the consequences of an angel reset and plan your strategy accordingly.
Engage in Special Events and Dress for Success: Joining weekly themed events can help you kickstart mini businesses and earn extra rewards like gold, vaults, and suits, which can be really helpful in the main game. These suits and items not only improve different parts of the game, like making money faster, earning more profit, and getting better ad bonuses, but they also offer additional benefits.
How to Get Megabucks Fast in Adventure Capitalist?
In Adventure Capitalist, players aim to maximize their profits by making strategic investments and upgrades. One of the key in-game currencies is megabucks, which can significantly accelerate progress. Accumulating them quickly is crucial for advancing in the game, and there are several strategies players can employ to achieve this.
Utilize Planet Boosts: Apply permanent boosts on your planets. For instance, investing in a permanent x12 boost can help expedite the process of earning rewards, including megabucks.
Trade in Resources from Other Planets: Accumulate money from planets like Mars and trade them in to get megabucks. These traded resources can give you an advantage in boosting your earnings.
Reinvest in Upgrades: Use the earned megabucks to get additional boosts, such as a permanent x7 boost. This can compound your earnings and lead to faster accumulation of megabucks.
Focus on Specific Upgrades: Work towards specific milestones, like getting lasers up to 450. Achieving these milestones can unlock additional benefits and upgrades, making your progress faster.
Invest in Cash Upgrades: Periodically check and invest in available cash upgrades. These upgrades can lead to a quicker accumulation of megabucks.
How to Get Free Gold in Adventure Capitalist?
This prized currency unlocks rapid progress, giving players a competitive edge. While we've laid out essential gameplay tips for you, we're also unveiling a nifty trick to earn free gold. With this in your arsenal, your journey to becoming a top capitalist just got a whole lot smoother.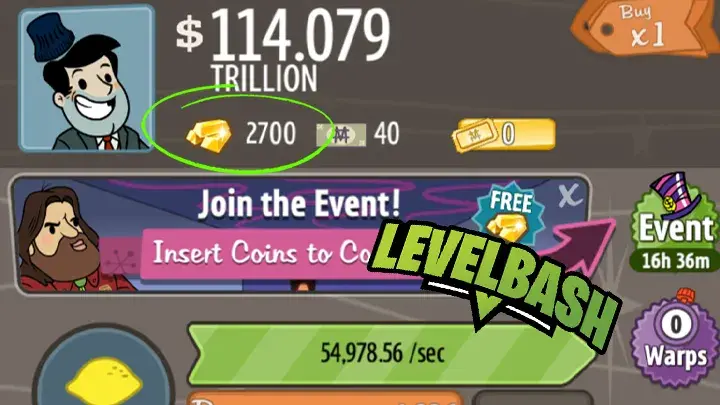 Here's how to utilize our cheat:
Click on the provided button to access the GoCheat injector portal.
Search for Adventure Capitalist.
Input your game's username.
Complete the promotional offers for device verification.
Relaunch Adventure Capitalist.
After reopening the game, you'll discover your account loaded with complimentary resources, all set for your convenience. Should you ever deplete them, simply return and replicate this procedure. This cheat is suitable for both Android and iOS gadgets. If any problems arise or if you have inquiries, please do not hesitate to contact us, and we will provide assistance.