Animal Crossing: Pocket Camp is a delightful mobile game that lets you create your own campsite, befriend adorable animal residents, and embark on countless adventures. But to truly thrive in this virtual wilderness, you'll need some essential tips, ways to make money quickly, and even a cheat to get free Leaf Tickets.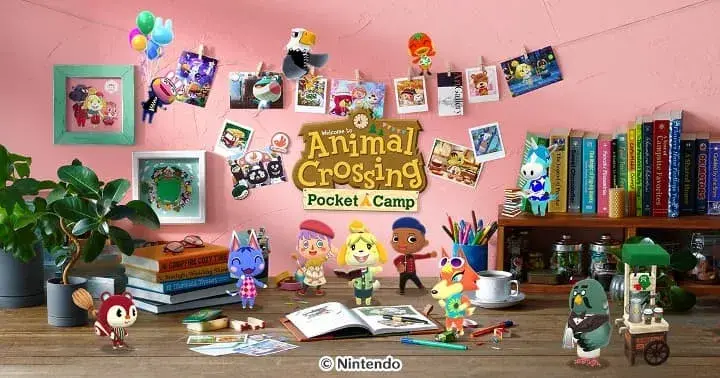 In this blog, we're going to simplify it all for you. We'll provide you with straightforward advice and strategies to help you make the most of your Pocket Camp experience. So, whether you're aiming to become a master camper or just want to spruce up your campsite, stay tuned for some invaluable insights and game-changing tricks!
Tips to Get Started in Animal Crossing Pocket Camp
Shake Empty Trees: In Pocket Camp, shake trees that have no fruit on them. Occasionally, bells will fall out, which you can collect. It's a daily activity that can help you earn extra bells to pay off loans at OK-Motors.
Craft Amenities Early: It's important to craft amenities as soon as possible. Villager friendship levels can get locked if you haven't crafted the correct amenity related to their theme. Crafting them will unlock more villagers, furniture, and leaf tickets as your overall level goes up.
Avoid Using Tickets for Shovelstrike Quarry: Do not spend Leaf Tickets to enter the Shovelstrike Quarry. Instead, have 5 friends help you get in. If you need more friends, consider joining Facebook groups or sharing your code in comments of Pocket Camp videos.
Special Fruit Trees: Harvest from the unique fruit trees (Lemons, Grapes, or Lychee) in Lost Lure Creek daily. Selling these fruits can be lucrative, and gifting them to villagers can boost friendship levels.
Spend Leaf Tickets Wisely: Use leaf tickets for essential upgrades like the third crafting slot and extra inventory space. These investments help you craft more furniture and manage villager requests efficiently.
Store Fruit on the Ground: Instead of filling your pockets with fruit, leave them on the ground after shaking the trees. This frees up inventory space and allows the fruit refresh timer to begin.
Craft Essential Items: Focus on crafting furniture that your favorite villagers prefer. Use the 'Favourite All Furniture' option to easily keep track of necessary items.
Log in Daily: Pocket Camp offers a Daily Log-In Bonus that can earn you leaf tickets. Make it a habit to log in daily, even if just for a minute, to claim rewards.
Explore Blathers Maps: Unlock and explore Blathers maps, especially the 'buncha bells' map to earn significant amounts of bells. Participating in monthly flower events can also earn you 'Friend Powder', which is essential for playing on these maps.
How to Get Bells Fast?
Local Produce Trading:

One of the most effective methods for earning bells in Pocket Camp is by participating in the buying and selling of local produce fruit. Each player possesses a unique local produce, such as lychees, and while selling them directly may only fetch a few bells, the real opportunity for profit comes from trading with friends who have different types of produce. You can capitalize on this by purchasing a different local produce from a friend at a set price, like buying grapes for 100 bells, and subsequently selling them at a higher price, for instance, selling them for 600 bells. This strategy can lead to substantial profits, with a potential gain of 500 bells in this example.

Add Random Players:

If you don't have friends playing Pocket Camp, the game will suggest some random players you can add as friends. This is useful for players who don't want to look for friends on websites like Reddit or Discord. By trading with these suggested players, you can make more money in the game.

Sell Event Flowers:

In Pocket Camp, there are monthly events, and one of them is all about gardening. In these events, players get seeds that they can use to grow special flowers related to the event.
After the event ends, or if you have more seeds than you need, you can sell them to make a good amount of bells. For example, if you have 900 seaweeds and 800 pink seed weeds, you can earn almost 40,000 bells by selling them.

Convert Bells to Leaf Tickets:

Once you've amassed a significant amount of bells, you can exchange them for leaf tickets using the leaf ticket maps. This is especially useful for those who want to acquire items or features that require leaf tickets.
How to Get Free Leaf Tickets in Animal Crossing Pocket Camp?
Leaf Tickets are a valuable in-game currency in Pocket Camp, and they serve various essential purposes. They can be used to speed up the construction of amenities and furniture, acquire special items and clothing, expand your inventory space, and perform other actions that enhance your gameplay experience. Since they are not as easy to come by as regular bells, managing your Leaf Tickets wisely is crucial to progress in the game and accessing exclusive content.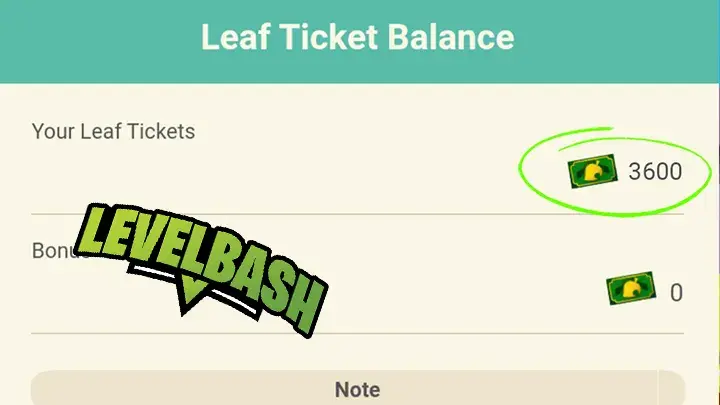 We've got a trick to help you earn free Leaf Tickets without spending real money. This way, you can enjoy its premium benefits without breaking the bank.
Follow these steps:
Start by clicking the provided button to go to the GoCheat injectors platform.
In the search bar, type in "Animal Crossing: Pocket Camp" to find the game.
Enter your current username in the designated space.
To verify your device, complete a few simple tasks presented to you.
Once you're done, restart your game, and you'll see the magic happen as you receive your free resources!
With this method, you'll have the resources you need to enhance your Pocket Camp experience and become a true pro. Enjoy the game to the fullest!