This strategy mobile game allows you to take control of a kingdom and its heroes, and it is a combination of different styles – it includes elements of RPGs, RTS and MMO. Your ultimate goal is to become the most powerful kingdom by conquering lands, defeating enemies, and collaborating with allies. This is going to be much easier if you have a huge amount of linari and other resources at your disposal. I will show you reliable and secure ways of getting them for free – these cheat codes will change your gaming experience forever and make fast progress almost effortlessly. Let me show you how these codes work.
What are Art of Conquest Cheat Codes?
These codes are a special mix of numbers and letters from the game's creators. Redeeming them gives you free rewards like linari, coins, and boosters. They're often released during special events or celebrations. Stay updated by checking social media and the official website, of course. These rewards can improve your game and upgrade heroes. In this guide, you'll find all active Art of Conquest codes. Use them quickly as they don't last long.
How to Redeem Art of Conquest Codes?
The process of redeeming cheat codes is quite simple. Follow these 6 easy and quick steps and you won't have any troubles on your way.
Open Art of Conquest game

Go to the main screen and select your character's profile icon

Choose

Options

Tap on

Redeem

button

Enter valid code in a specific field

Tap on

Confirm

button
That's it. Now you can enjoy your rewards! Don't forget to check our list of active codes regularly, because we are sure that you don't want to miss any.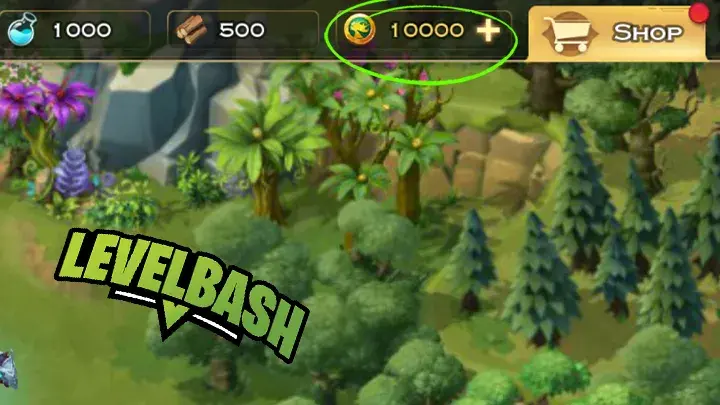 The List of Active Codes:
7pbrq3u2t2
7pr3kuwtbv
7pcr7a87ub
7pfsb2z4qv
7p9n5tb6nt
7pb4bvnfju
7pxpdjtvmy
7pkvbu2ybs
6rdf46asd6
6rf67u4yss
6rnqgvh8jf
6rtvzrhtr6
tspzum73v2
ts8ssy5bpi
tcyaaf66mn
tsunkq4adw
tscxirby8g
tsrf4e3dqg
ts3j5ieteb
ts2amj7uv9
AOC202302
tczvvbaqub
tsipqumkk3
tsvdu7bzuv
tcqky7jndf
tcvcac5txa
tc742kuues
Aoc2023hny
tcqger49pb
tczd5s8uhk
AOC666
What if Your Code is Invalid?
If you enter the code, but get Invalid Code message, there can be several reasons for that. First of all, check the spelling – maybe you made a mistake. Check if the code is already used, or it might be expired. Also, it is possible that you are redeeming a cheat code that is not applicable in your region. If you cannot find out what went wrong, you can always contact us and we will try to help.
Where to Find More Codes for Art of Conquest?
Although we update our list of active codes regularly, you can always check other websites to see if there are new ones. These codes are often announced on Facebook, Instagram, Reddit, X and Discord. Become a part of this large gaming community and take all the advantages of it! We suggest bookmarking this page and make the way to your rewards smoother and time-saving!