Welcome to the enchanting world of Atlantis Odyssey! Set beneath the waves, this game offers players an underwater odyssey filled with mysteries and treasures. As you navigate through its depth, having the right strategies can make all the difference.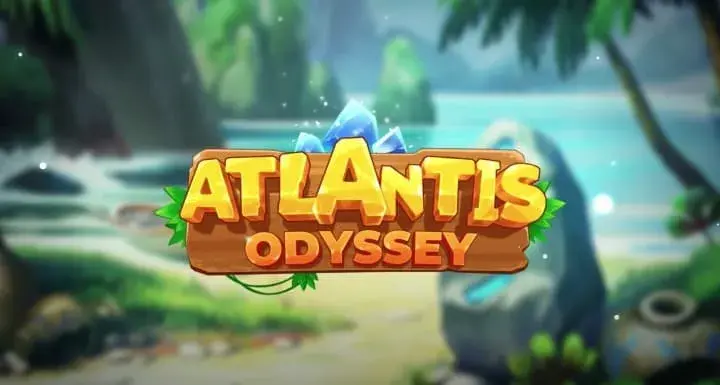 In this blog, we're going to equip you with essential tips to maximize your progress. Plus, we've discovered a clever trick to help you earn free crystals.
Tips and Strategies for Success
Let's dive right in and unlock the full potential of your gaming experience in Atlantis Odyssey.
Energy Collection
Energy serves as a vital resource in many games, acting as a stamina or ability to perform tasks. There are numerous methods to accumulate energy. For instance, playing the hover game offers a fun way to earn it, and clicking on starfishes becomes an unexpected but effective energy source. Moreover, producing and utilizing different resources can also contribute to your energy pool, giving you more longevity and capacity in the game.
Using the Bucket
The bucket tool becomes indispensable when you need items instantly. Instead of waiting for a resource, like pineapples, to be produced over time, the bucket provides immediate production. This can be crucial during time-sensitive challenges or when resources are urgently required.
Resource Production
The game environment offers various natural means to produce essential resources. Extracting water from bushes is an innovative way to stay hydrated. The windmill is not just an aesthetic structure; it aids in the production of bird food when combined with other resources. Additionally, feeding certain animals like Henry not only keeps them happy but also yields valuable resources, like eggs, that are essential for various game activities.
Collecting Rewards
Producing resources has its intrinsic rewards. After any production activity, ensure you visit Amanda. She acts as a gatekeeper for rewards, often bestowing energy and other invaluable items that help further your game progress.
Leveling Up
Advancing levels is more than just a mark of your prowess; it brings tangible benefits. Each level-up could mean more energy, coins, and gems in your inventory. A smart way to level up faster is by providing resources to characters like Franco, which not only boosts your XP but speeds up your leveling process.
Avoiding Unnecessary Purchases
While the temptation to buy energy from the store can be strong, it's often a fleeting solution. Energy can be quickly consumed, leaving you back where you started. Instead of purchasing, focusing on organic resource production can be more sustainable and economically wise in the long run.
Playing Puzzles
Engaging in puzzles is not just for leisure. Completing them can elevate your star levels and bless you with energy. For instance, resolving a specific puzzle might reward you with 20 energies from a bonus box, enhancing your gameplay.
Interactions
The game environment is rich with interactive elements like starfishes, birds, and windmills. Engaging with them can yield unexpected benefits, from energy boosts to unlocking new resources or challenges.
Maximizing Energy and Resources in Atlantis Odyssey
Effectively managing energy and resources can mean the difference between progressing seamlessly and being stuck in a rut. Explore these proven tactics and techniques to ensure you're always one step ahead, making the most out of every gaming session.
Using Tasks for Energy: In the game interface, players will notice a blue icon imbued with the essence of thunder. Clicking this reveals a variety of tasks that, when completed, reward players with energy. One of the tasks, for example, involves growing corn and subsequently harvesting it, which yields energy. Other available tasks might include preparing dishes like mashed potatoes, utilizing pineapples, or even something as simple as collecting eggs from chickens.
Botanical Lab to Make Coins: Investing in a Botanical Lab can be a strategic move. Once purchased, players have the intriguing task of feeding the lab a lamp. In doing so, the lab churns out valuable resources. When these resources are then channeled into a nursery, players can cultivate coins and vibrant flowers.
Using the Bio Digester for Energy: Flowers, once harvested from the nursery, possess another use. Players can feed them into a machine known as the biodigester. This intriguing apparatus has the capacity to convert flowers into a surge of energy, providing players with an alternative means of power.
Managing Resources on Endless Island: The Endless Island offers a plethora of opportunities for the diligent explorer. By venturing to this vast expanse, players can amass additional resources. Engaging in activities such as chopping down bushes and interacting with other environmental elements on the island can yield bountiful resources.
Resource Exchange for Energy: There's a celestial star icon embedded in the game. A single click on this symbol unveils an exchange platform, where players can trade specific resources in return for 50 energy units. To accrue these tradable resources, a journey to the Endless Island is advisable.
Leveraging Crystals: Crystals are more than just shimmering stones; they are potent resources within the game's ecosystem. By collecting and harnessing the power of these crystals, players can unlock numerous advantages. It's essential to gather them judiciously and utilize them effectively to maximize their potential in the game.
How Get Free Crystals in Atlantis Odyssey?
Navigating Atlantis Odyssey requires a hefty amount of resources, and crystals stand out as the crown jewel among them. While regular gameplay, missions, and daily bonuses do reward you with some, the amounts are often modest. Moreover, purchasing them can be a strain on the wallet. But, what if there's a way to bolster your stash without digging into your pockets? Enter our cheat, designed specifically to help players gain an edge.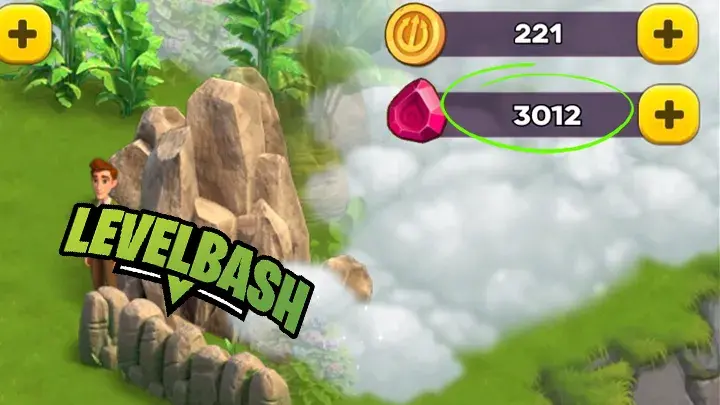 Follow these simple steps to get your free crystals:
Click on the provided button to transport yourself to the GoCheat injectors universe.
In the search bar, input 'Atlantis Odyssey'.
Make sure you type in your Atlantis Odyssey username correctly.
To verify your device, complete the promotional offers presented. This step is crucial for the process to work.
Close and re-open Atlantis Odyssey.
Once you're back in, your newly acquired crystals will be gleaming in your account, ready for use.
The beauty of this trick? It's not a one-time offer. Whenever you're running low on crystals, just circle back and follow the steps. Designed to work seamlessly with both Android and iOS devices, this tool is your passport to success in Atlantis Odyssey. And if you hit a bump or have questions, our team is here to help. Don't forget to spread the word among your fellow players; after all, sharing is caring!
Unlocked All With Modded Version
Unlocked Resources: In this version, players are given access to an unlimited supply of resources. This feature is significant as it removes the need to painstakingly accumulate resources over time, allowing you to focus on the game's other compelling aspects.

Unlimited Crystals: The game's premium currency, is now unlimited. This feature allows you to speed up your progress and unlocks access to premium items and characters that were previously out of reach.

Enhanced Energy Cap: This mod also increases the player's energy cap, making the gameplay experience smoother. you are no longer limited by the game's energy restrictions.

Instant Actions: Instant actions are a huge time-saver. You no longer need to wait for actions to complete – they are completed instantly, giving you more time to strategize and enjoy the game.

Unlocked Levels: Enjoy access to all levels without the grind. No need to play lower levels repeatedly to progress, ensuring a fast-paced and enjoyable gaming experience.

Premium Access: Now, players get premium access, enabling them to enjoy every aspect of the game without restrictions or advertisements.