Best Fiends is a mobile game filled with delightful creatures, perplexing puzzles, and exhilarating battles. Your objective? Unravel puzzles, gather lovable creatures, and tactically conquer obstacles to save the fantastical realm of Best Fiends. Our blog is your ultimate companion in this magical journey.
We'll be sharing indispensable tips, clever tricks, and an exclusive cheat to score those coveted free gems. Whether you're just starting out or a seasoned player aiming for greatness, our blog has something special for everyone.
Key Tips and Strategies to Master Best Fiends
In the dynamic and competitive realm of Best Fiends, mastering strategic gameplay is crucial for advancing through levels and overcoming obstacles. Whether you're a newcomer embarking on this captivating journey or a seasoned player looking to enhance your tactics, the following extensive collection of tips and knowledge is here to enhance your gaming experience. Delve in and discover the keys to becoming a true expert in the world of Best Fiends.
Maximizing Chains
Longer chains translate to more damage or effective actions. While it might seem intuitive to go for the immediate available match, often waiting or working towards a longer chain of blocks yields better results. Try to avoid matching only three blocks unless it's the last available option.
Fiend Selection
Each fiend has a unique skill, making them better suited for different tasks. Bomb fiends, for instance, excel in clearing out slugs or obstacles, making them invaluable in more crowded levels. On the other hand, converter fiends can transform blocks, aiding in objectives that require collecting a specific color in abundance.
Engage in Side Quests
These are additional tasks provided outside the main level progression. They're a gold mine for earning keys, essential for unlocking new characters or power-ups. Completing these quests not only sharpens your skills but also rewards you with a stash of gold.
Key Strategy
It's tempting to use keys as soon as you get them, but holding onto them has its benefits. By waiting until you have 9 or more keys, you enhance the probability of obtaining more valuable items or hitting a jackpot when unlocking boxes.
Fiend Upgrades
Every fiend can be upgraded, enhancing their abilities and stats. If a level seems too challenging, it might not be your strategy at fault. Instead, your fiends might need an upgrade. Always keep an eye out for exclamation marks in the game menu; these indicate fiends ripe for an upgrade.
Strategic Restarts
The initial block layout can significantly influence a level's outcome. If you feel the presented blocks are unfavorable, you can restart the level without losing energy. However, be cautious not to make any move before restarting to ensure energy conservation.
Tackle Obstacles
Certain levels introduce challenges like mud patches, aggressive slugs, or robotics labs. These restrict your movement or playable space. Addressing these obstacles early ensures they don't become overwhelming and keeps the board manageable.
Persistence Pays Off
It's okay to find some levels challenging. If you're consistently struggling, the game might, at times, provide beneficial aids like bonus moves or a better block layout, rewarding your perseverance.
Tactical Analysis
Every level presents its set of challenges. Before making a move, assess the board, identify primary obstacles, and set short-term goals, like positioning bombs in strategic spots for maximum impact.
Overkill Benefits
Dealing more damage than required to defeat a slug has its advantages. Excess damage isn't wasted; instead, it transfers to subsequent slugs. This mechanism allows skilled players to clear multiple threats with a single, powerful move.
Optimal Board Strategy
Crafting a balanced team is crucial. While bomber fiends deal with obstacles and threats, connector block characters help maintain a clean board. A mix of both ensures you have the tools to tackle any challenge the game throws.
Forethought in Moves
Rushing for the most significant combo isn't always the best strategy. Sometimes, making a smaller move sets the stage for a more impactful combo in future turns. Learning to anticipate these scenarios can be a game-changer.
Stay Informed
The world of Best Fiends is dynamic, with regular updates introducing new challenges or mechanics. Keeping an ear to the ground for game updates and player reviews ensures you're always prepared and can adapt your strategies accordingly.
How to Cheat in Best Fiends and Get Free Gems?
In Best Fiends, while strategy and skill are pivotal, the ultimate key to swift progression lies in possessing free gems. Gems, the game's premium currency, can unlock a plethora of advantages, from acquiring rare fiends to instantly boosting your gameplay. They are the cornerstone of expedited success in the game.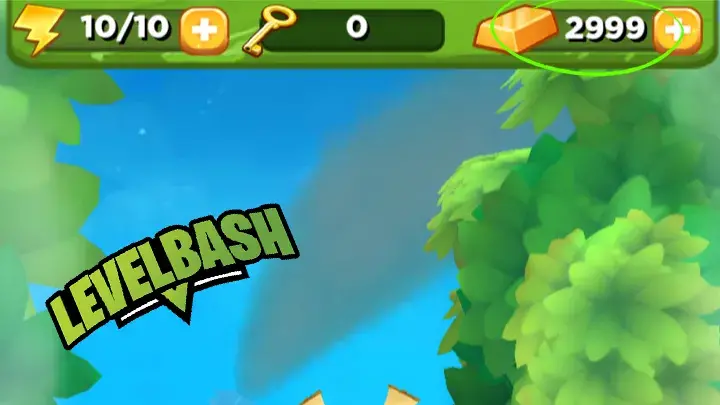 Fortunately, we have a special trick that lets you get these resources for free! You don't have to pay anything, and it will make your game more fun and easier. Here are the steps you need to take:
Click on the button to visit the GoCheat injectors universe.
Look for the game "Best Fiends."
Enter your current username in the provided space.
Complete some promotional offers to verify your device.
Restart the game.