It's surprisingly hard to make lists of the best games – and tougher still to keep them up-to-date. And for many games, we're talking about a process that involves tens of thousands, if not hundreds of thousands, of options spread across iOS and Android.
So we've come up with a really out-there but potentially fun premise. If an alien landed tomorrow and asked for a crash course in games, which is the best mobile game would you recommend?
With this particular filter applied, we're not looking for obscure gems or even necessarily runaway hits here. We're looking at those important, genre-defining games that represent something essential to the history of smartphone gaming.
This doesn't mean that we're not going to consider anything older, but all games must be active and playable to this day. The game could also be just a part of a series, so we'll go with the first installment rather than the best one.
Now, let's get started with our list of the best mobile games.
Raid: Shadow Legends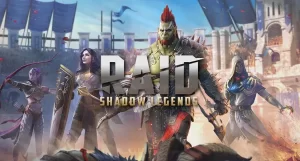 It's not unheard of for avid gamers to judge those who enjoy Gacha games. However the fact of the matter is, quite a few people are playing these games such as Raid Shadow Legends. Don't let the opinions of others stop you from playing something that you like.
In any case, it's hard to ignore a game that features graphics this good and bursting with flashy explosions. Whether you take on missions in PVE mode or clash in the arena in PVP mode, the graphics here are sure to impress you.
Download RAID: Shadow Legends here: Google Play or AppStore
Mech Arena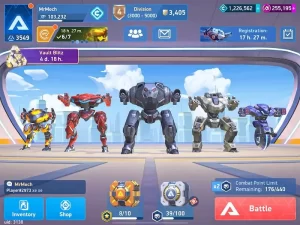 Mech Arena is a brand new game that brings with it all the relentless, hard-hitting action of legendary Raid:Shadow Legends.
You and others control mechs and fight each other in arenas. There is a lot of customisation available, like with the mechs. You can also unlock things by grinding.
It's not a difficult game by any means, so anyone can start playing it as soon as they need a simple thrill.
Combat is tight, and there is a lot of variety that keeps you entertained. Not only do you get to fight in different setting like deserts and moons, but there are also different locations for you to try out. Some examples include Japanese towns and desert encampments.
The game resembles Overwatch quite a bit, so if you enjoy that game, you'll likely enjoy this one too.
Download Mech Arena here: Google Play or AppStore
Mafia City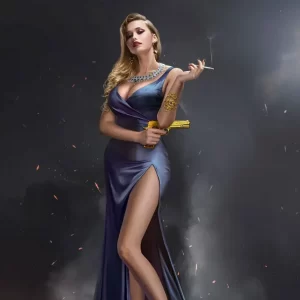 Mafia City has been marketed aggressively and many people will already know about & recognise it. It's an interesting game with a blend of strategy elements mixed in with a story.
We've definitely seen strategy games in the past that focus on real-world history or fictional fantasy realms and while those games can be interesting, Mafia City is really cool because it allows you to do crime in a modern day city.
You start with a small selection of buildings, but as you progress and build new structures, you will unlock new resources and also level up your units.
You then choose whether you want to play cooperatively with friends so that you can help each other grow your empires, or if you want to do battle and eliminate other players who block your path.
Download Mafia City here: Google Play or AppStore
Forge of Empires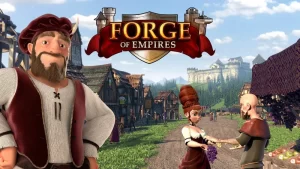 Forts is a free-to-play mobile strategy game with long-term appeal. You start by building your own settlement, which you can customise and develop as you see fit. The more resources you gather, the more opportunities to invest in new types of buildings that will make your settlement more prosperous.
Speaking of being able to "see" it through various eras of history – there's also the turn-based gameplay where you get to battle other nations. All this and we're not even talking about the science fiction mode!
Forge of Empires is an engaging game with a lot to offer. Aside from that, there's plenty of hours you can spend pouring into it in addition to coming back every day automatically. Sure to be addictive for strategy lovers, you ought to give this awesome game a try!
Download Forge of Empires here: Google Play or AppStore
Rise of Cultures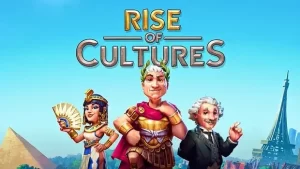 Yeah, you're right, we have already included Innogames in this list, but this game is so good, that it deserves its spot on the list.
The devs at InnoGames have managed to create another addictive strategy game that focuses on expansion through different eras of history. And unlike most games out there, this is a more human-centric approach that offers the player a lot of even more possibilities for conquest.
Your empire gets the benefit of different regional cultures in EVERY game, PLUS you get to control worker schedules and deployment. You'll never run out of things to do with this game.
Download Rise of Cultures here: Google Play or AppStore
Hunting Clash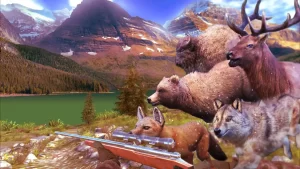 Visit hunting locations and hunt in the woods of Montana, the frozen forest of Kamchatka, or go on a hunting safari in Africa. You're sure to experience breathtaking views with realistic animals unlike anything you've seen in any other hunting game!
Become the ultimate hunter in this free hunting game! With different types of weapons and environments, we guarantee you'll love it more than any other online sniper games.
Hunt different animals including deer, elk, grizzly bear, wolf and duck. Each animal will have its specific challenges that you have to learn before you can hunt it. Big buck hunter online is a mix of hunting games offline and sniper games themes.
Master your sniper skills and become a successful big buck hunter in this hunting game!
Download Hunting Clash here: Google Play or AppStore
Merge Mansion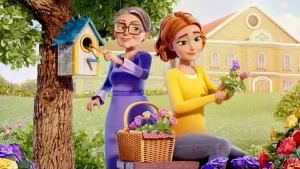 By playing this relaxing puzzle, you'll match and merge to renovate the house, clean up the gardens, plant flowers, and find amazing discoveries. Your journey will take you deep into a magical landscape of Boulton family estate.
With every building that she restores, Maddie uncovers more of her family's history. Amongst all the discoveries, there are always new secrets that get uncovered. Why did I keep this manor a secret? What happened to our estate and fortune?
Who will solve the mystery of the statue's identity? Can Maddie keep her property up to code, or will she lose everything? Enjoy this amazing puzzle mystery game and and Maddie in her investigation!
Download Merge Mansion here: Google Play or AppStore
Hero Wars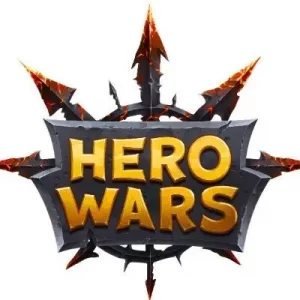 Hero Wars is actually a game that many have come across before, as the ads for it are rather all over. However, the sliding doors puzzle game in the ads isn't even representative of what the actual gameplay is like- it's only a very small part of it.
It's clear that this game still has a lot of substance to it.
The game follows a formula that many mobile gamers will be familiar with: collect heroes and adventure through the dungeons.
If they're not powerful enough to take down the boss, players will have to upgrade them or unlock new allies who are suited to the task. This can make it difficult not get caught up in the grind so it's wise to stay a few steps ahead of your opponent.
Download Hero Wars here: Google Play or AppStore
Genshin Impact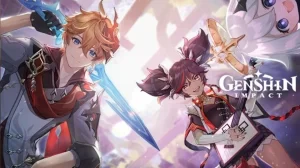 When you start playing Genshin Impact, it quickly becomes clear that the developers are big fans of The Legend of Zelda: Breath of the Wild. You'll find a familiar anime-like fantasy world with RPG mechanics and plenty of references to games like World Ends With You.
But you won't regret playing this game because it follows the form so well, and is a free-to-play game.
Download Genshin Impact here: Google Play or AppStore
Conflict of Nations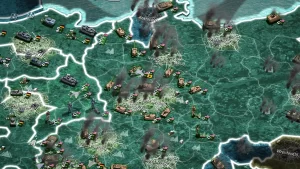 Take control of one of the world's mightiest nations and face the threat of World War 3. Conquer resources, forge alliances and strengthen your economy. Research devastating weapons of mass destruction and risk everything to become the dominant power.
You control the nation military: it's up to you whether to make treaties or declare war, stealth attack or rain of nuclear devastation– The choice is yours.
For strategy game enthusiasts, Confict of Nations has all the substance of a powerful wargame with the complexity and depth of an RPG. Rise to greatness in huge battles, as you plan a strategy and lead troops to victory across each day & week
Reach the top and compete among the best WW3 players by ramping up.
Download Conflict of Nations here: Google Play or AppStore
Jurassic World Alive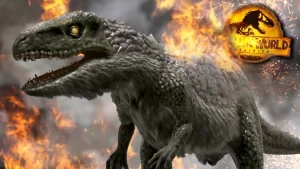 The dinosaurs have returned to Earth and they're roaming freely. Find your favorite Jurassic World dinosaurs and new breeds in this interactive park!
Create unique hybrids in a lab to battle other players live, level up and explore the world. Compete against your friends for exclusive rewards!
Explore your world and make discoveries with location-based technology. You never know who you might run into!
Collect and assemble a variety of rare and stunning dinosaurs. Build a full roster of thriving prehistoric animals
Download Jurassic World Alive here: Google Play or AppStore
Governor of Poker 3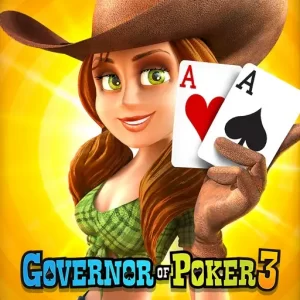 Texas Holdem poker is a card game enjoyed by many around the world, and Governor of Poker has the variety you need to find lots of great games. Whether you're interested in competing with friends, playing against new players or simply having some virtual fun, there's plenty of variety here to put your enthusiasm for poker into full throttle.
If you enjoy different missions and daily challenges as well as getting amazing rewards with lots of cool hats, you'll love this game!
Being a poker pro is an exciting journey. You'll start out as just a cowboy poker rookie and work your way up to become a high roller, playing with millions of chips in Western games. The ultimate goal is to become a VIP poker star and win big in high stakes Western games.
Download Governor of Poker 3 here: Google Play or AppStore
Disney Emoji Blitz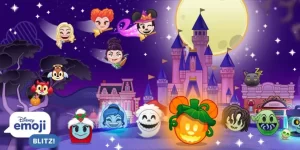 If you're looking for a game that only takes a few minutes at a time to play, Disney Emoji Blitz might be up your alley. It has all the hallmarks of typical match 3 games and will probably remind you of something you've played before. Having said that, it does have some Disney flair so if that's what you're into,
This popular game lasts for about a minute every time and can score you a ton of points with just a few smart moves. Typically, the matches are made by swiping to align similar emojis on the board.
The key here is to be as fast as possible. You want to line up combos and react quickly by aiming for matches at the bottom or just being quick.
Download Disney Emoji Blitz here: Google Play or AppStore
League of Legends: Wild Rift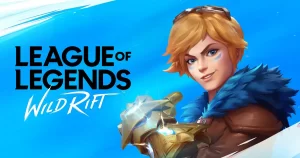 MOBA games in the world of eSports, such as League of Legends, continue to be all the rage. These games are also another massively popular genre on smartphones. Choose your hero and let the lane-running, 5v5 face-off begin!
What's great about this mobile version is how faithfully it follows the original game. If you're interested, just make sure to check out our official list of recommended levels!
Download League of Legends: Wild Rift here: Google Play or AppStore
Love Island The Game 2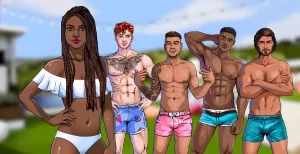 Play the most exciting interactive story game and start your one-of-a-kind journey to love and romance. Make the right choices in all of the chapters, choose your future husband & explore 100 different endings in this spiciest chapter of interactive story games.
If you love all the best parts of TV, like drama and romance, make sure to play this interactive story game. It's different than anything else you've seen because your choices matter.
Download Love Island The Game 2 here: Google Play or AppStore
Crash Bandicoot: On the Run!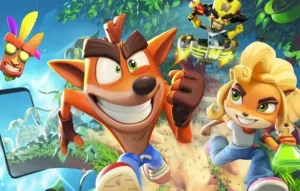 Crash Bandicoot has been around for 25 years and continues to be loved by players. We have featured him on the cover of Men's Journal magazine this year. He started out in 1996 and since then has been a fan favourite.
The Crash Bandicoot series has been around for a while and its games span across a lot of different genres. Some more obscure entries are never as common as the classic action-platformer or kart racing.
Social games giant King wants to change the trend with their new mobile runner Crash Bandicoot: On the Run!
Download Crash Bandicoot: On the Run! here: Google Play or AppStore
MARVEL Future Fight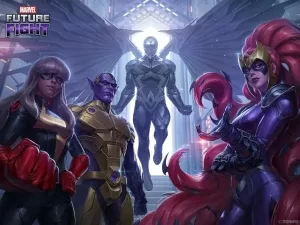 There has been an urgent message from a S.H.I.E.L.D agent from the future who says the convergence will destroy our world as we know it! Prepare yourself to defend your home against this great threat!
Adventure through levels, recruit your favorite childhood heroes, complete missions and gear up in order to become the world's next great hero and save the day.
Level up your characters to unleash their full potential and get the most out of them! Build classic teams like the Avengers or X-Men to take advantage of special effects. You can find Uniforms that will give you a boost in power, too.
Download MARVEL Future Fight here: Google Play or AppStore
Castle Clash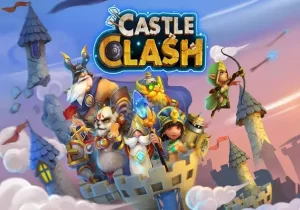 Compete against strong players from all over the world and try to become the ruler of all. Participate in battles for great rewards or just be on standby to predict the outcome. It is your decision how you want to play World Ruler!
Castle Clash is a strategically-packed game where you can upgrade your empire, summon powerful spells and stand victorious in the end. Make history as the best warlord!
Upgrade your base with upgradable facilities, tantalizing Hero Skins, and breathtaking visual effects all in a humdrum video game.
Download Castle Clash here: Google Play or AppStore
Among Us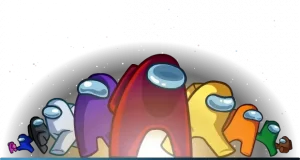 Among Us is a new, free to play online game that takes a modern approach to multiplayer gameplay. You'll need careful communication and disguise skills in order to succeed in the game.
Join your crew to choose your spaceship for departure but beware of the imposter, who may try to murder you. Want to take a chance and see if it's really you? Go right ahead.
Download Among Us here: Google Play or AppStore
Block Craft 3D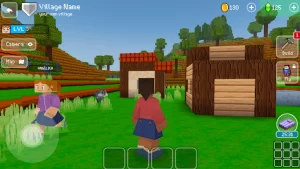 Block Craft 3D is an exciting Minecraft-like building game where you can create your own city and buildings. It's a free game for the whole family: kids, boys, girls, women and men of all ages love it!
Rated for ages 4+, this game will let you enjoy it on your iPad, iPhone, or Android phone.
Block Craft 3D is a free open world game with a lot of the same themes as Minecraft. In this virtual world, you can build any construction and play with animals. Your only limit is your imagination!
With multiplayer, players can also visit their friends' buildings and creations. The game offers unlimited possibilities, which is perfect for the creative minds of children!
Download Block Craft 3D here: Google Play or AppStore
Make The Most Out Of Every Game!
You can get free cheat tools for these, as well as many other games, if you go to our game hacks page.
You will find hacks for games that you love, completely free!
Free unlimited in game resources, items and other gadgets are just a click away!