Hi! Welcome to this guide for Mutants: Genetic Gladiators! It is a game where you do both breeding and combat campaigns and it's very similar to the classic game, Dragon City.
In this game, you can either play with mutants or fight other players. It is your choice to decide whether you want to be a PvP player or breeder. You can be both!
As a new Psy Captain, you'll use your psychic abilities to control the Gladiators in your army. Train them up and crossbreed from generation to generation to unlock powerful new abilities.
In this band-oriented strategy RPG, you assemble a team of mutants to compete with other players in battles and arenas. Fight your way to the top to become the worldwide Psy Captain!
Of course, with so many mutants in the game, the question arises and it's surely who is the best?
Today, we will try to answer this with our post!
Urgan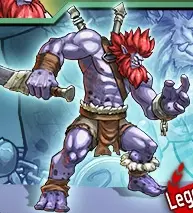 You can purchase Urgan in the Shop for 3,000 Gold or for 10$.
Urgan is a human-like creature in various skin tones, depending on his elite level. He has three toes and four fingers that wield sword at one of his hands and two handles of other weapons can be seen on his back.
Attack: Apocalyptical

Life: Tank

Speed: Slow
Attacks
Assassin's Blade
Devastating Throws
Damage: 569-586 to each target
Urgan was a seasoned scout in his orc tribe, but found himself captured by humans and put into the arena. His quickness and unusual fighting style worked wonders to thrash opponents who were bigger and stronger than he was.
Gorthaur the Cruel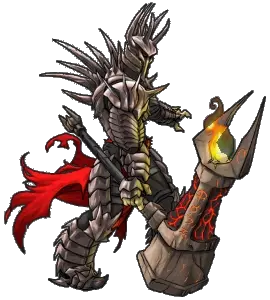 Gorthaur the Cruel is a Reactor-exclusive Mythic-Saber mutant. He can only be obtained by players who complete the Mutants Fantasy Reactor collection and he's unbreedable.
Appears to be a man with red eyes and spiky armor, carrying a giant hammer. The weapon he's carrying has what appears to be a ring within a flame and two spikes at its end.
Attack: Apocalyptical

Life: Juggernaut

Speed: Very Slow
Attacks
All seeing eye
Morgoth Mace
Despite the fear in Gorthaur's opponents, no one seems to know his real face. This man was corrupted by demonic powers, which urges him to conquer the world with an army of monsters
Big Bo$$
Big Bo$$ is an exclusive Saber-Cyber mutant which can be obtained by spending $9.99, or from the Lucky Slots. Big Bo$ produces 7 times more than any other mutation.
Big Bo$ is an A.I robot with a slot machine for a face, two roulette wheels as shoulders, and a safe on its back. The robot has 2 mechanical hands with brass knuckles that are spiked and small legs in comparison to the rest of its body.
Attack: Apocalyptical

Life: Juggernaut

Speed: Very Slow
Attacks
Black Jab
Full House
"An iron hand in an iron glove", has said the new owner of Genetic City's casino. Don't even think about cheating once you're inside because "our security is unbreakable".
Sir Puggington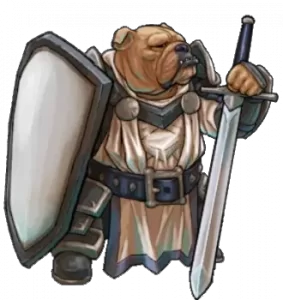 Sir Puggington is a Legendary Saber-Zoomorph mutant who will search evil and destroy it.
He previously was an offer in the Shop in his Gold version.
As of Oct. 19th 2018, he can be obtained by buying the Knights Pack in Shop for $5. It also contains Lancelot and Shieldcalibur.
Sir Puggington is an anthropomorphic dog that wears armour and has a shield in one arm and a sword in the other.
Despite his name, he looks more like a bulldog than a pug.
Attack: Cataclysmal

Life: Tank

Speed: Very Slow
Attacks
Bad Bad Sword
Bones Rain
This dog is a real pal. He's come to the arena to play with his friends and crush mutants!
Glubber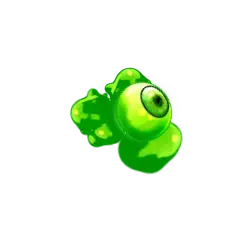 Glubber is a Legendary Mythic-Mythic mutant. It can be bought in the Shop for 2,300 Gold coins or 1,300 Silver coins.
Glubber is a small, floating, gelatinous blob with a big eye at its center.
Attack: Low

Life: Average

Speed: Very Fast
Attacks
Morphopunch
Morphomagic
Damage: 144 to each target
When a scientist tried to find a new power source, the experiment went wrong and the lab exploded. Glubber was there floating above the ashes, thinking about what to do to make sure it doesn't happen again. They realized that the best way would be to make all this energy safe for humans.
We hope you enjoyed our list.
Of course, this list is purely based on our experience of the game and which characters we found interesting. If you think we missed out on some, please contact us!
If you like this game, we recommend switching over to our MGG guide. There you will find a tutorial on how to get resources for free as well as all the other things of importance in the game.
We hope you enjoyed this post, see you soon!