Football has to be the most looked after sports game genre of today. These game usually involve a lot of high profile stars of today in the most beautiful game!
FIFA is always a global hit, and this years' edition is no different.
FIFA is known for being the most popular football simulation game in the world and will soon be counting some of its fans in attendance once again. FIFA is back! With every passing year, the release gets anticipated more and we don't have to worry about any last minute hiccups that EA may have in the past. They are putting out such a good game this time around that it is worth celebrating.
FIFA's latest game release is 23, and it introduces new gameplay mechanics such as power shots, which can be activated by pressing both bumpers and the shoot button. These new abilities require players to master the timing of performing actions at different speeds.
Every addition brings new rising talents. We prepared a list of up and coming stars for this year.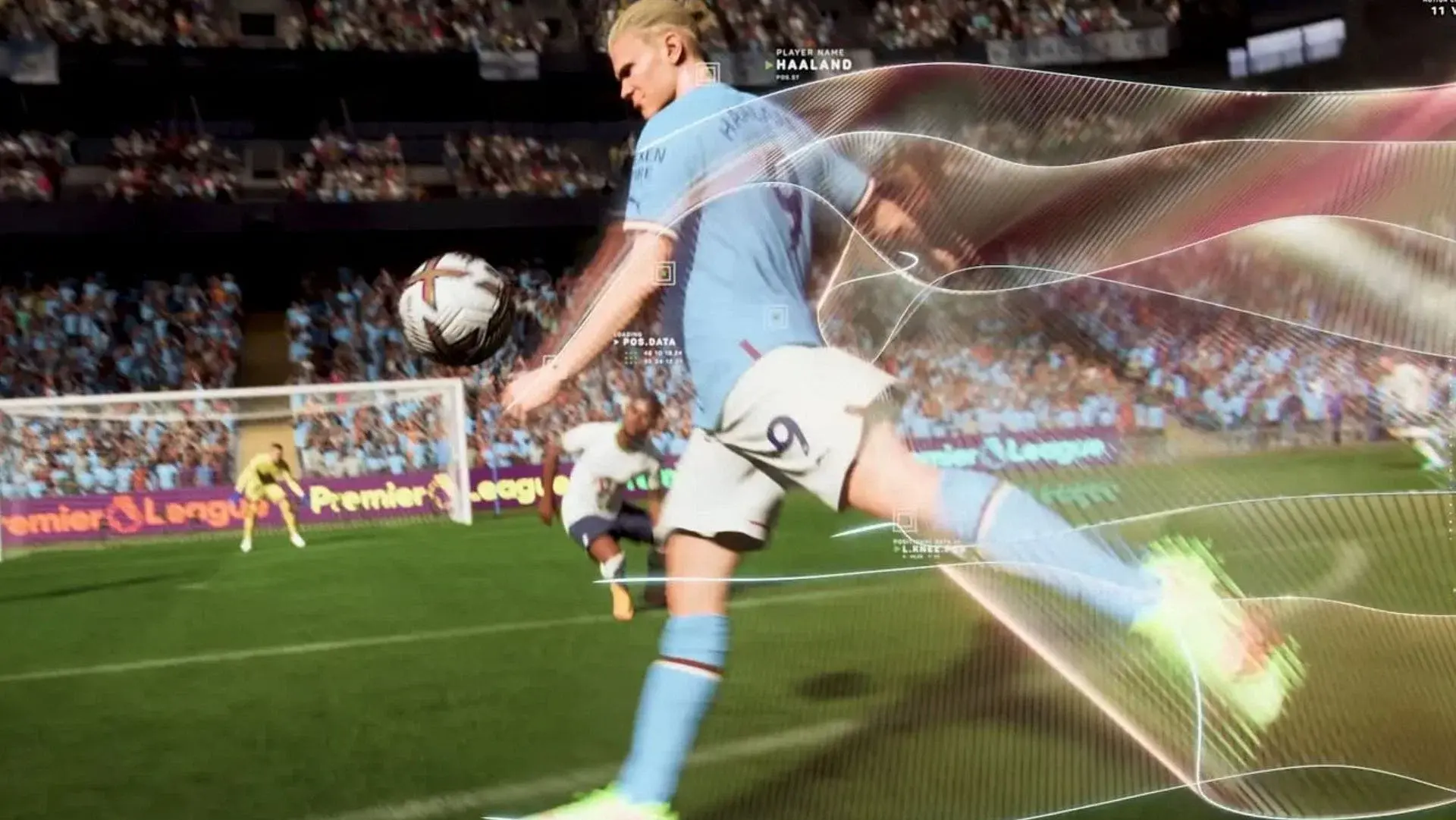 Top Young Players In FIFA 23
There's a sense of pride that comes with leading your team to win the Champions League and help youth players achieve their potential. This can be experienced over many successful seasons in FIFA 23's Career Mode.
However, a lot of the world's most talented young players are going through a bit of a transition. At 23 years old, Kylian Mbappe is no longer considered to be among the world's newest stars – but being tied for the highest overall player in the game at 91.
Some of the other stalwarts of the last few FIFA games like Gigi Donnarumma, Trent Alexander-Arnold, Darwin Nunez and Federico Valverde are now in their twenties & have become too old to be called wonderkids.
Here, we're going to show you the best young players in FIFA. They are some of the most expensive players in the game at this stage, but their ratings make them worth every penny. These players will allow for a big change in your results by getting off to a good start with Career Mode.
FIFA 23 Best Young Goalkeepers
Illan Meslier – Leeds United – £17.5m Value/ £22,000 Wage – 22 – 77 OVR/ 87 POT
The youngest starting goalkeeper in the Premier League, Illan Meslier, is tall with great reflexes. He also comes with the "Saves with Feet" trait that pro players like. Although he has only started playing at a young age, there is plenty of potential available because of his great reflexes.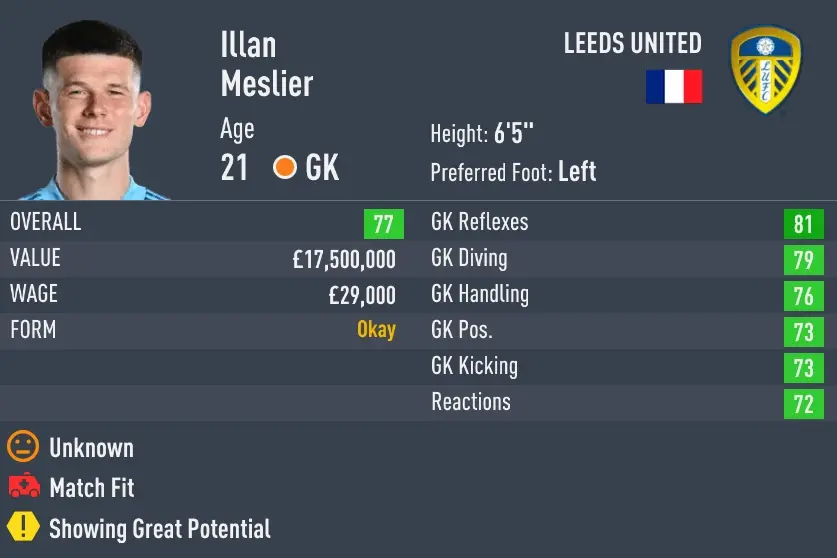 Maarten Vandevoordt – Genk – £3.4m Value/ £4,000 Wage – 20 – 71 OVR/ 83 POT
This guy has been the go-to Road to Glory Career Mode keeper for a few years now, and even though he's had another potential nerf since the last FIFA, his cheap fee and high growth are still very powerful.
Lucas Chevalier – Lille – £2m Value/ £4,000 Wage – 20 – 67 OVR/ 83 POT
Lucas Chevalier is a promising young goalkeeper and one to be on the watch for. He is in with a good shot at first-team football at Lille, but you could still tempt him away to play for another club.
FIFA 23 Best Young Defenders
Center Backs
Antonio Silva – Benfica – £2.8m Value/ £2,000 Wage – 18 – 69 OVR/ 87 POT
FIFA 23 has many new features and changes, which have swamped many game modes in the game. One key change is that Antonio Silva's speed, strength, and stamina have been upgraded so now he has become an incredible wonderkid. His cost in the transfer market is also low for a lot of teams around the world who want to get their hands on him.
Josko Gvardiol – RB Leipzig – £45m Value/ £35,000 Wage – 20 – 81 OVR/ 89 POT
Josko Gvardiol is one of the most expensive Career Mode defenders in FIFA, but for good reason. He has been one of the best defenders in FIFA in recent years, and he's no different in FIFA 23. With 80 pace, strength and defending from the start of your season (80), you will see big performance boosts with his arrival at your club.
Left Backs
Luca Netz – Borussia Monchengladbach – £6m Value/ £9,000 Wage – 19 – 73 OVR/ 85 POT
Luca Netz is an excellent player with a variety of skills, but the poor stamina definitely needs some attention.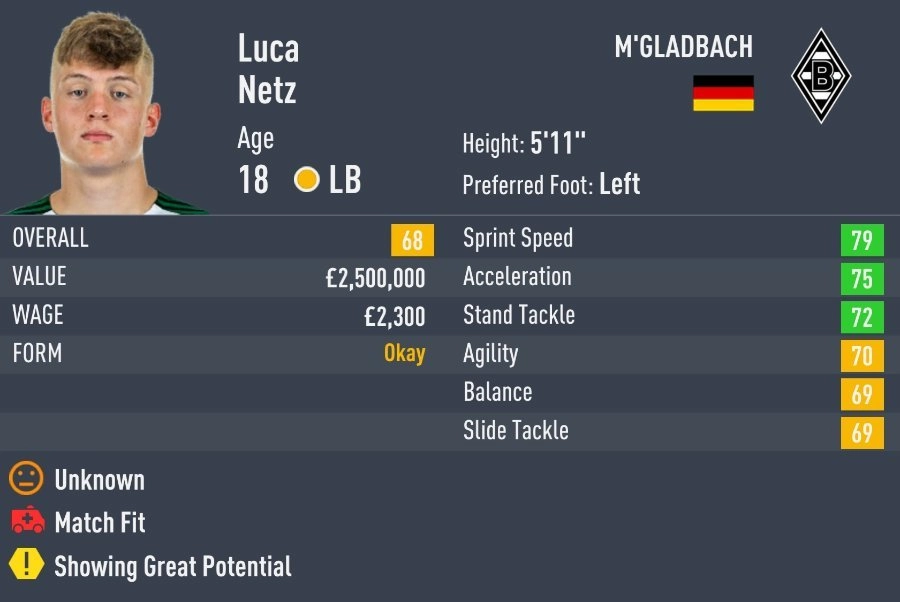 Liberato Cacace – Empoli – £4.3m Value/ £5,000 Wage – 21 – 72 OVR/ 82 POT
You may have not heard of him in the first season because of his loan situation between his old club and current club, but still worth highlighting because he has great physical stats that are all 80+ so far
Right Backs
Jeremie Frimpong – Bayer Leverkusen – £27m Value/ £33,000 Wage – 21 – 80 OVR/ 86 POT
If you want to make a big addition to your roster that provides an attacking threat, a big highlight reel, and is fast too, Jeremie Frimpong might just be what you're looking for. His dribbling and crossing abilities are guaranteed to give your players the one thing they need in order to take over: opportunities.
Hugo Siquet – Freiburg – £2.8m Value/ £6,000 Wage – 19 – 70 OVR/ 81 POT
I was comparing Trent Alexander-Arnold to Hugo Siquet and I've seen that their strengths are similar. They both have high potentials across different attributes, but Trent has the higher overall stats. He's a good buy for the price and that's important because you should always consider your financial options before buying.
FIFA 23 Best Young Midfielders
Tommaso Pobega – AC Milan – £14.6m Value/ £39,000 Wage – 22 – 76 OVR/ 85 POT
Tommaso Pobega is an incredibly well-rounded midfielder with valuable physical, technical, and defending stats surpassing 80.
Xavi Simons – PSV – £11.5m Value/ £9,000 Wage – 19 – 75 OVR/ 87 POT
With his speed and stamina combined with a potential upgrade, this wonderkid was the most fun to play with in FIFA 23 and usable in different teams from the start.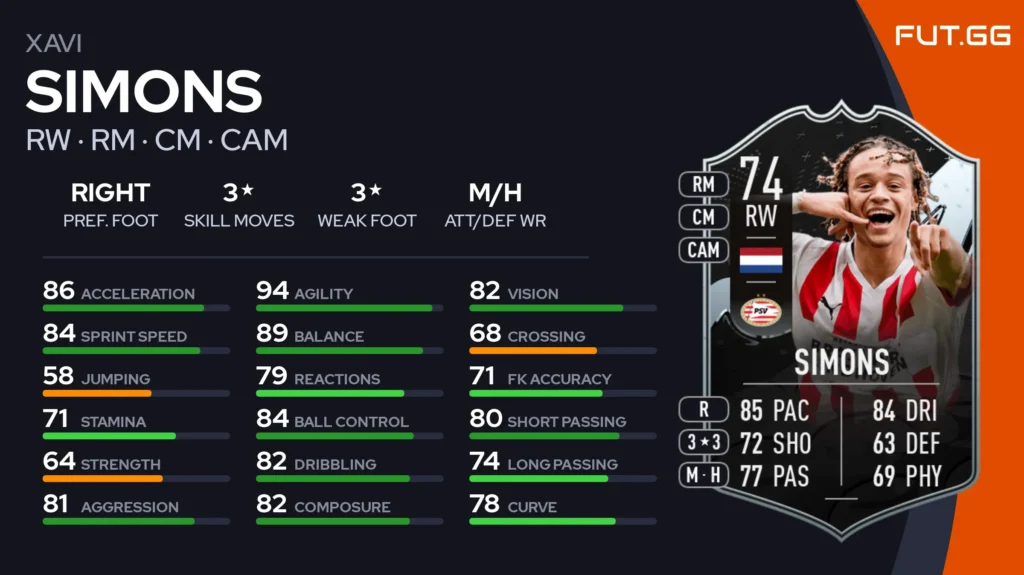 Noni Madueke – PSV – £19.8m Value/ £14,000 Wage – 20 – 77 OVR/ 86 POT
A left-footed player runs at swift speed and can also break through the defense with ease to score. This means he will make a great impact for any team, and it's easy to see why he's referred as the hero.
Exequiel Zeballos – Boca Juniors – £4.7m Value/ £9,000 Wage – 20 – 72 OVR/ 85 POT
Zeballos was an exciting young player with a lot of potential, showcasing brilliant speed, good dribbling and usable stamina. He is raw but he has a lot of raw potential that can make you look like a genius.
Rayan Cherki – Lyon – £6m Value/ £16,000 Wage – 18 – 73 OVR/ 88 POT
One of the only natural 5-star Skills, Rayan Cherki is a lot of fun and has lots of potential to grow his middling movement and power stats.
FIFA 23 Best Young Strikers
Youssoufa Moukoko – Borussia Dortmund – £4m Value/ £5,000 Wage – 17 – 71 OVR/ 89 POT
Youssoufa Moukoko is surprisingly still only 17 years old, despite having been one of the most prodigious talents in world football for years. He is destined to be a Career Mode legend!
Moukoko is the perfect Road to Glory player for those low on cash. They have great speed and dribbling, as well as finishing skills from the beginning. This is a really great move in general.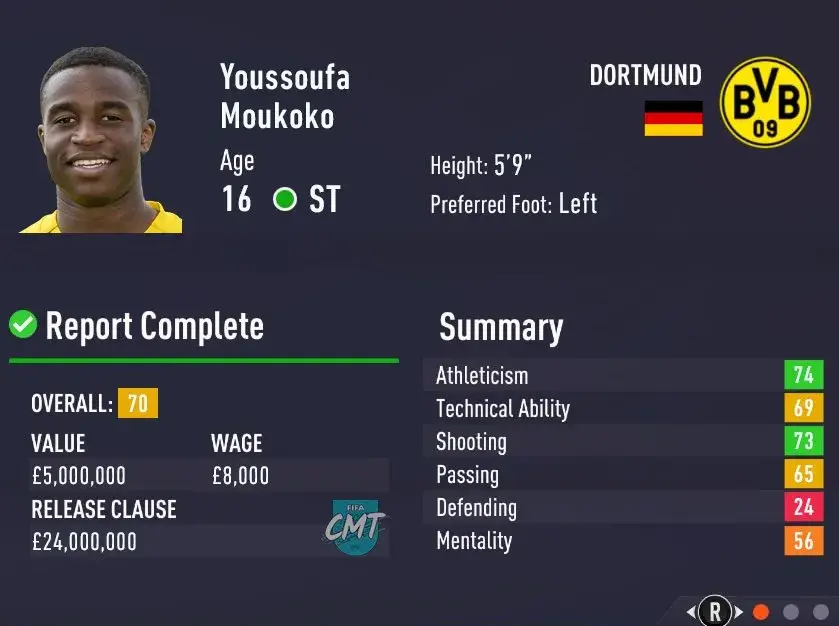 Joe Gelhardt – Leeds – £4.7m Value/ £19,000 Wage – 20 – 72 OVR/ 87 POT
With a huge buff to his potential, players are more interested in Gelhardt for their Career Modes and decent stats across the board – including 80 dribbling – make him usable from the start.
Datro Fofana – Molde – £1.9m Value/ £900 Wage – 19 – 66 OVR/ 83 POT
Our player comes with a 90 pace and 80 strength rating right off the bat. They are also nearly 70 dribbling and 65 finishing, which is an impressive start for a 66 overall player.
We hope you enjoyed this post. If you are active in FUT you surely know the importance of Coins & Points in the game. They are used to get players and unlock packs. With the mode being highly competitive it's hard to stay on top. On our site you can find a post helping you to get Free FIFA 23 Coins. We know how hard it is to get those precious points so we prepared a gift for our readers, take advantage of it and beat your rivals!