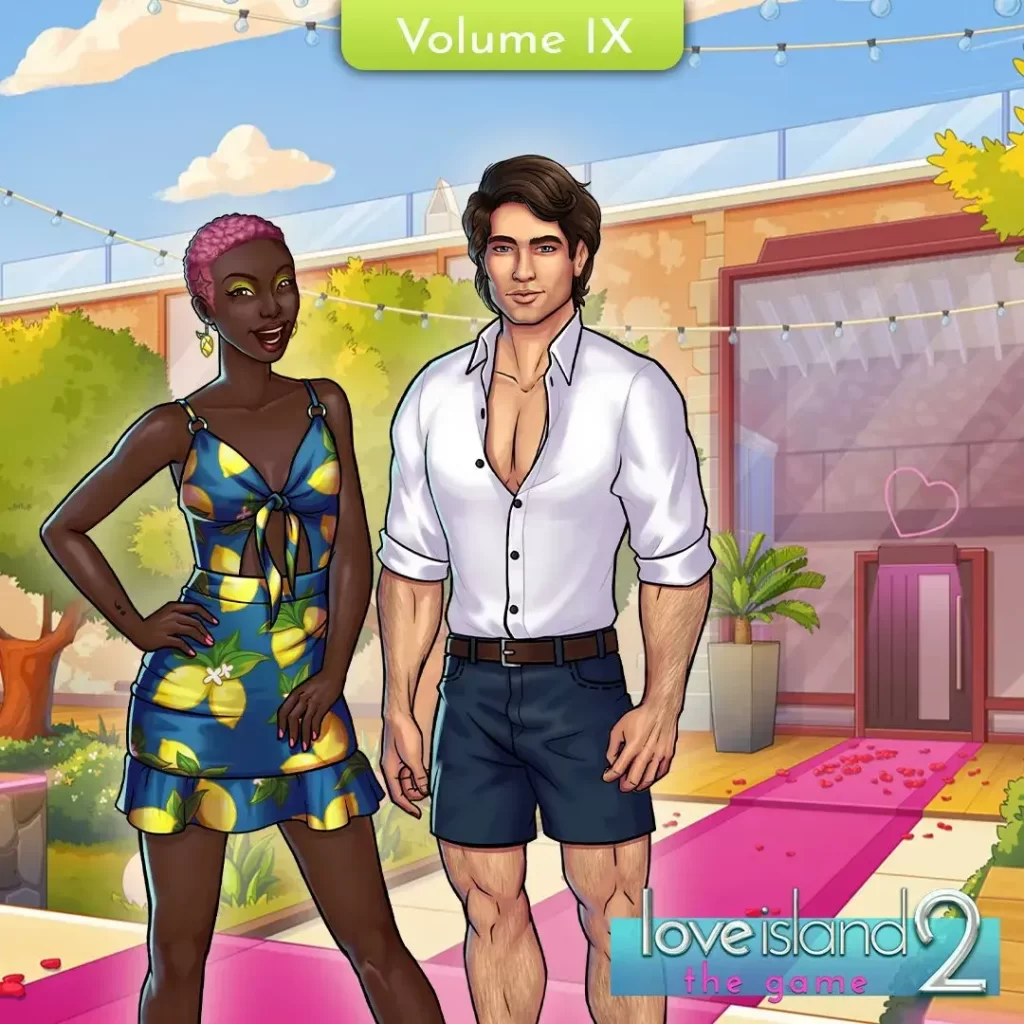 Welcome to the follow up game for Love Island. Come experience everything that happens when YOU become part of the show!
Love Island the Game 2 is a game created for those who loved playing Love Island the Game. This exciting sequel offers you even more ways to steal some hearts and pick up some prizes, including new levels & interactive challenges. Will you play it flirty, mischievous, sweet or sassy? You decide in this summer of love!
Come on in, and meet the people who thrill you. Who knows what might happen? Do you want to make friends or find true love? Your choice!
Noah seems to entice many players and they are naturally wondering if they can end up with him.
Let's go trough Love Island The Game Season 2 Noah route together!
For those of you that love Noah, this is for you!
You can actually end the game with Noah at the afterparty of the Love Island Game. All you need to do is choose money over love in order to complete the task.
Once you've talked to Noah at the party, he'll want to speak with you privately and then confess his feelings for you. He also will break up with Hope right there on the spot.
But let go back to the beginning.
When opportunity comes on to interact with Noah, flirt with him by being friendly. Actually, you get sad reacts when you try to make a move because he's blind and infatuated with Hope, who is nearby.
You'll have to make the first move with him, even if he doesn't come forward for you. If you don't, he may very well stay single or be taken away from you by Hope.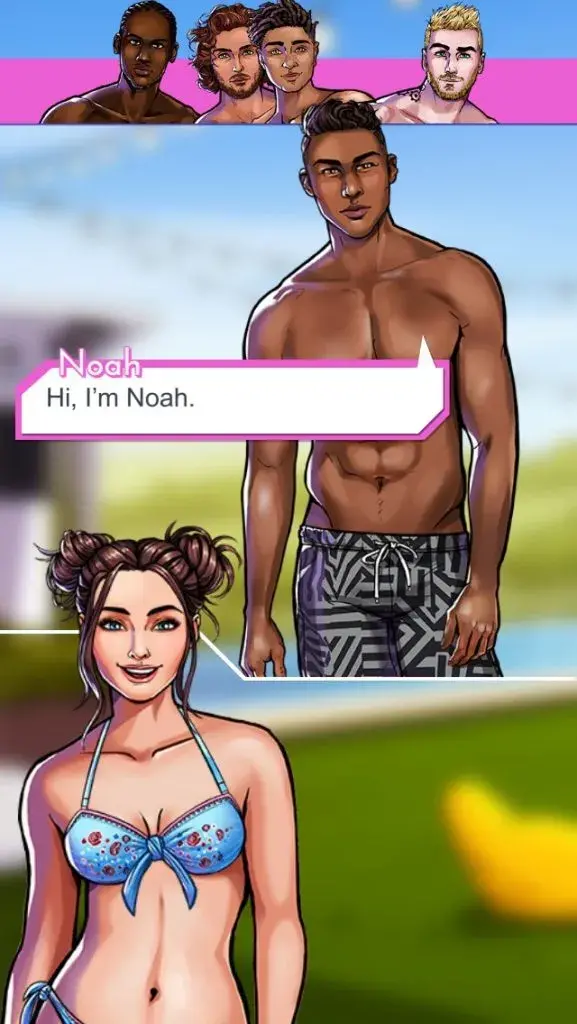 I feel crushed here… it's not at all surprising that the game wants you to end up with Bobby.
Unfortunately, Hope is your mortal enemy here. She will be bossy and dislike you since she's the most liked girl in the Villa. That's why she feels threatened by your popularity.
If you try to get with Noah, she will instantly show frustration.
Simply choose Noah on the first day so you can justify her being mean to you without trying to fix it.
I think Lottie would be behind you on this. She's your pal, after all
You can be coupled up before Casa Amor, but you must involved in Operation Nope. This happened after the girls recoupling, so I think you shouldn't be coupled up with Bobby because it might make a conflict in the story.
In the girls' recoupling, you're going to choose a guy except for Bobby because he will be involved in Operation Nope.
You became friends with him after getting together and he promises that he won't get jealous. But when the time of Operation Nope, he was really upset and refused to see you or even talk to you.
We have to take care of this part of the story. In order to not conflict with Bobby's character, you should play it safe.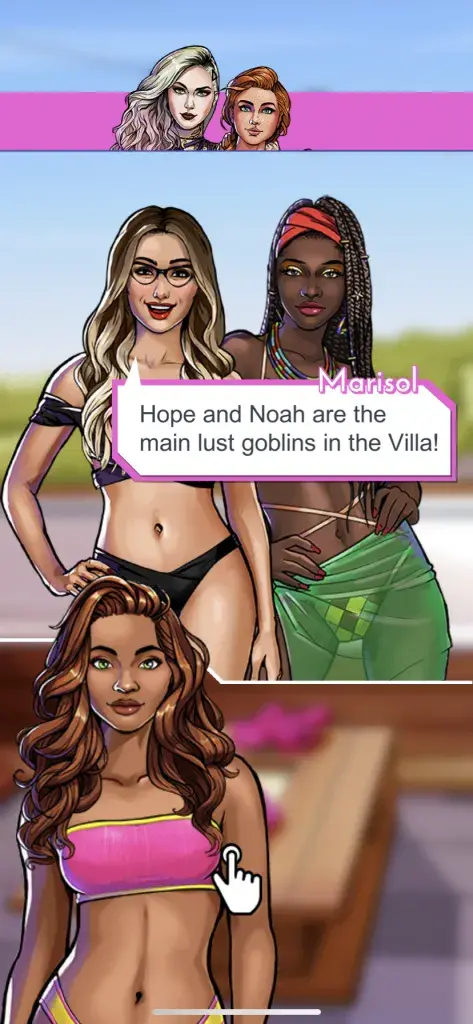 Before the recoupling you'll have to have a date with one of them. Catch up on your friendship with Noah or bond more with Gary.
You and Bobby are currently on a date, as you were the person he chose on the boys recoupling. He's fine with this even if you don't choose him tomorrow- there's no need to overthink it.
It seems like he still has some unanswered questions when it comes to you two as a couple, and he's also aware of the possibility that there might be competition. In this time, it's an opportunity for Bobby to think that your head is turned in another direction and definitely understand this when you don't choose him.
Make the most out of your time with Noah by purchasing gems to do bits.
In the Operation Nope, take the risk and make sure you kiss him. He might tell Hope about this but the thing is he didn't dodge you kissing him.
Bobby realizes as quickly as possible that Noah and you may have a thing.
So, when Bobby found out that you kissed Noah, he probably won't get really upset because you're not in a relationship with him. And the person you are partnered up with will probably act less interested or give you cold shoulders.
In this way, you won't feel disappointed or guilty at the next recoupling.
After the Cake Challenge, is the night of the recoupling. Noah will choose you without hesitation & inhibitions. Run to him immediately. But be warned, you'll only be paired up with him for a single night because you'll then be sent over to Casa Amor.
Now, be sure to be loyal in Casa Amor and try to be as reserved as possible so Noah's loyalty points will go up even if he ends up with Blake when you leave Villa. Yes, it sucks. You will still be single.
Now, voting comes and Noah is in danger of going home. Lottie will figure out and save Noah who might eventually come back with Hope. (I know, you went through such trouble to be together with him, but still ended up alone? Like it isn't even worth it anymore? But don't give up)
Noah and Louis's relationship isn't that thick anymore. You'll have more interactions with Noah and you can choose him. Your impact through the game determines how he feels about you at the end of it but he still has feelings for you.
As a result of his feelings for Hope, he tries to avoid being with her as much as possible because it would cause a lot of unnecessary pain. He knows that the only way to prove that you really want to be with him is when you break your former partner's heart during the final game over money. After dumping him, Noah will regain courage for you.
In order to get free gems that will enable you to do bits, head over to our Love Island Game 2 Hack.
It's a tool that gets you freebies so you don't have to spend any money on the game.
Enjoy your romantic adventures in Love Island and make the most out of it.