Hi all, for those of you that enjoy strategy games – we're happy to announce Castle Crush, a new game where you combine castle defense with card-based tactical gameplay. Intrigued? Check this out.
In this free game, you can challenge other players from around the world and collect an army composed of 40+ troops & spells. From the sensitive Dryad to the decisive Dragon!
Lead your army to victory with quick and strategic planning. Build a deck, deploy your troops and take down the enemy base! Compete in battles and climb the global rankings to become a champion!
Clash with your opponents in a turn-based strategic combat system and defend your army! Open chests to find new powerful characters, monsters and spells.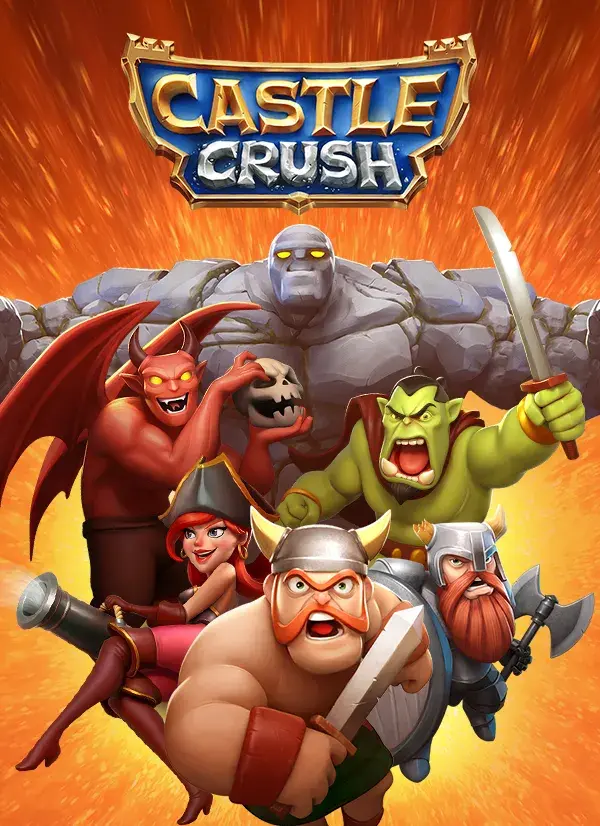 The game can come off as a bit too hard sometimes and can frustrate you. We prepared a list of tips to help you reach a new level in the game!
Ample Protection
Ranged attackers are your deadliest weapon. Make sure they have the best protection as they can help you greatly.
They deal out lots of damage while soaking up a huge amount, so treat them accordingly!
Balanced Decks
Just like most CCG card game it's good if you have a balanced deck. You need a good mix of melee attackers, ranged troops etc.
It also means having a similar number of cheaper common troops that won't take up a lot of mana. Don't upset the balance , you will get punished.
Also, don't overuse expensive troops!
Buy More Cards
You can get up to 3 slots for cards with each corresponding to Common, Rare and Epic levels.
You should regularly visit the store to see which ones are available.
Open Chests
If you are gonna stay off the game for a bit longer, make sure to schedule a silver chest opening. Wooden chests won't take much time to open, about 10 seconds each. You may end up winning cards, with a higher chance of getting rare cards.
Silver chest takes 3 hours to open, so you should open them before going to bed for example.
You can have up to 4 chests running at the same time.
Fast Start
Once you finish the tutorial, you will face only other players and they are far more unpredictable than AI.
Best chance to beat them is to get off to a fast start. Play an offensive style that will surprise them!
Play a series of cards they don't expect and make them catch up to you the whole time. Momentum is key, so stay offensive while introducing some more defensive strategies.
Use cheap troops as decoys before sending more valuable troops troops later.
Use 3 Lanes
You probably already know this, but using all 3 lanes will help you get off to an offensive start. It gives your opponent more to think about.
Best Tip for Winning your Matches
Best tip we can give you is to use our Castle Crush Cheats.
It will help you build stronger decks and have an advantage over your opponent all while giving you Castle Crush Free Gems!
Grow stronger troops, beat your rivals all while saving your money!
No need to thank us, we always like to help our readers.