Dragon City is a game where users raise dragons: You have to feed them, breed them and build for them habitats. Then you can battle dragons against one another for glory. You can also connect through Game Center, Facebook, or Google Play to visit your friends' dragon cities to help in the game. Completing activities can earn you in-app currency to buy resources and there are also abundant items you can buy with real money if that is what you prefer.
Want to collect, breed and fight dragons? The dragon game is the ideal game for you. It's one of our favourite types of fantasy games, and we're sure you'll love it!
Unleash your inner dragon! Try out an award-winning game with stunning visuals and unique gameplay. Train and evolve dragons, feed them to grow larger, explore the vivid world and compete against others for top rank.
With the use of over 1000 elements, you could breed unique dragons of your choosing with Build-A-Dragon. Using their immense power, you can build any dragon that you desire!
There are over 80 million Dragon Masters in Dragon City with many different dragons involved.Of course, that poses the question which one is the strongest?
We are going to answer that question today in our special review.
What are the Strongest Dragons in Dragon City?
It can be hard to tell which dragon is best for you at a glance in the game. There are so many different elements, and no single dragon will have only one or two of them – there's a maximum number of four in total. This should give you an idea about just how expansive the task is for finding one!
We are always prepared to face tough tasks, and therefore we've prepared a list of all the best dragons currently in the game. Some are harder to obtain than others, but that's expected since they're so great. They have higher stats and skills, so they lend themselves well to the situation. Moreover, they tend to specialize in one type of element.
There are six different rarity levels in the game with Common as the most common and Heroic as the rarest.
Common Dragons

Rare Dragons

Very Rare Dragons

Epic Dragons

Legend Dragons

Heroic Dragons
Legend Dragons are a powerful part of the game. It may be helpful to know which ones give you the best chance at winning fights & tournaments, including those with high stats. Some of these dragons include Usurped Vampire, Hexed Vampire, and Prideful Vampire.
We've also ranked the strongest Dragons in Dragon City in the other categories because you're never going to start off with a Legend card, but more likely a Common or Rare one.
So, if you want to find the best dragons in Dragon Cities are for each category, kick back and enjoy because we're about to go trough it!
Strongest common dragon
Snail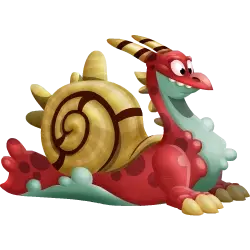 The Snail Dragon is a long-lived dragon which can learn Nature and Flame moves, which are both its primary types.
The snail's go-with-the-flow attitude is one that its prey may find hard to resist. In spite of being called a slug by many, the dragon stands far above others due to its can do attitude.
Strongest rare dragon
Scout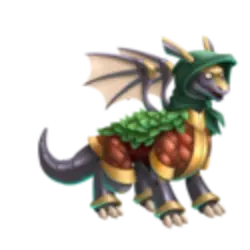 The Scout Dragon is a rare, dragon-type creature with the primary typing of metal. This creature can also learn nature or terra battler moves.
The Scout Dragon is best known for his unique and strategically-placed shape-shifting skills that make him nearly impossible to track down even by experienced villains. He can sit in one place for hours – in fact, he's best known for frenzied leaps from a secure perch above the heads of his enemies – causing them to be rattled!
Strongest very rare dragon
Virtue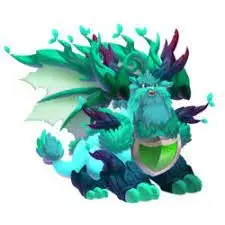 The Virtue Dragon is a Very Rare Dragon with the primary typing of Pure. The Virtue Dragon can also learn Nature, Sea and Ice moves.
The Virtue Dragon is always in the middle of everything and he's always fair. It isn't easy to get into his good graces but once you're there, it's a lot easier to stay there.
Strongest epic dragon
Millium
Millium dragons are also categorized as dragons. It belongs to the special class of dragon called Epic. Their primary type is Flame, which correlates to fire moves and psychic moves, among others! They have 130 stamina in total and can learn Dark & Soul moves on top of other types.
As the thousandth dragon, he happens to be a well-known figure in the world of Dragons. His role as well as that of his fellow natural born dragons is to open new paths and contribute a little more magic into magical history.
Strongest legend dragon
Hexed vampire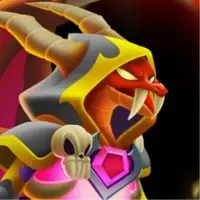 The Hexed Vampire Dragon is a rare and powerful type of Dragon which primarily specializes in Dark, Flame and War moves.
The Hexed Vampire Dragon is very similar to the Bio-Augmented Vampire Dragon in that they are both exiles of their own kind. They have put their hex on others and will continue to do so until they are killed by those who were cursed by them.
Strongest heroic dragon
High Voodoo Vampire Dragon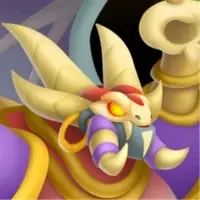 The High Voodoo Vampire Dragon is a Dragon that has a Magic primary typing, making it good for learning Dark, Light and Flame moves.
Someone, somewhere, decided to give the Vampire Dragon a Heroic rating when they don't need one. As a result of this decision, the only dragons that instills fear in the High Occult Titan Dragon are now the High Voodoo vampire Dragon and even more bloodthirsty. You can't have dragonhood without dimensions!
That would conclude our Dragon city review, we hope you enjoyed it and found the information useful.It truly is an extraordinary world filled with amazing creatures and scenery.As a game that has premium currency in it we understand that you may be forced sometimes to pay money in order to progress and compete with other players. Such a situation always poses the question how do you get free gems in Dragon City?
Luckily, our team at Levelbash takes good care of our readers and they prepared a Dragon City hack so that you are able to save your hard earned money while staying competitive in the game.
Good luck and take care, we hope you enjoyed our post today!