In the mesmerizing world of Dragon City, dragons are not mere mythical creatures; they are the essence of the game. With a staggering count of over 1600 dragons, the quest to identify the strongest dragon is both thrilling and complex. This comprehensive guide will navigate through the labyrinth of choices in Dragon City, highlighting dragons that excel in various arenas, from sheer combat strength to their ability to generate in-game resources.
Legendary Dragons: The Apex Predators of Dragon City
Durian Dragon: The Unconquered Legend
At the zenith of Dragon City's dragon hierarchy resides the Durian Dragon. This legendary dragon, with its base element of Legend, is an embodiment of strength and versatility. Renowned for its undefeated streak in battles, the Durian Dragon's prowess in elements such as ocean, light, electricity, and dark makes it a formidable opponent. Its acquisition, however, poses a challenge, as it's priced at a steep 4500 Gems​​.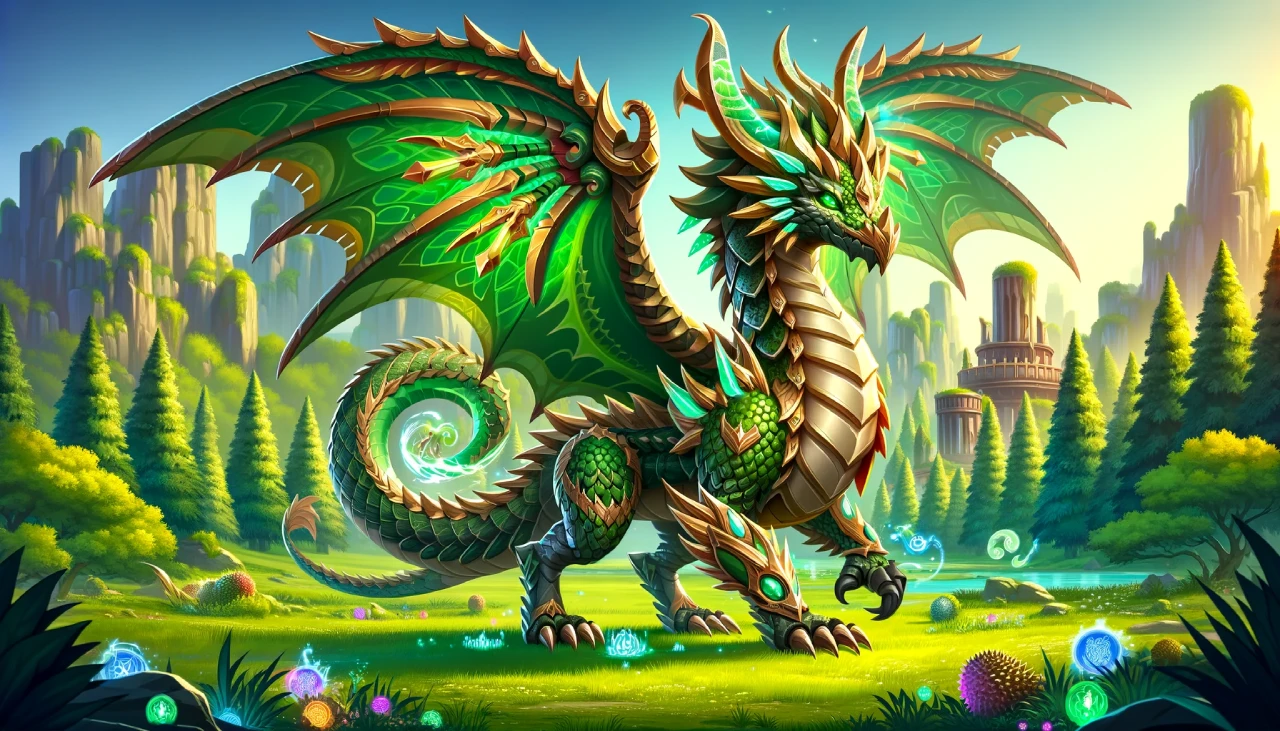 Other Legendary Contenders
The dragon echelon also includes other legendary contenders like the Onigiri Dragon, Big Heart Dragon, Impervious Diamond Dragon, and Wishing Star Dragon. Each of these dragons carries unique strengths and abilities, making them valuable assets in any player's arsenal​.
Gold Earning Dragons: Maximizing In-Game Resources
High Star Dragon: The Gold Tycoon
In the realm of resource generation, the High Star Dragon stands unmatched with its ability to earn up to 2066 Gold/hour. However, its non-breedable nature and a hefty price tag of 6000 Gems make it a luxury.
Breeding for Gold: The Millennium Dragon
For players seeking breedable options, the Millennium Dragon emerges as a lucrative choice, capable of earning 1186 Gold/hour. It can be bred in a Sanctuary Level 8 by matching dragons with sea, war, terra, and metal elements​.
Efficient Gem Management: A Key Strategy
Understanding and managing gems efficiently is vital in acquiring these high-yield dragons. Refer to the guide on how to get free gems on LevelBash.com for expert strategies in maximizing your gem resources, a critical aspect of advancing in Dragon City.
The Battleground: Dragons Dominating in Combat
Supreme Warriors: The Barbarian and Durian Dragons
When it comes to battle supremacy, the Barbarian Dragon reigns with its staggering 9,000 ATK and 24,000 HP. Its trained attacks make it virtually invincible in the arena. The Durian Dragon, although slightly behind in trained attack strength, is another top contender in combat prowess​.
The Art of Breeding Battle Dragons
For players averse to spending Gems, breeding offers a pathway to powerful dragons. Breeding two Pure Dragons, which can be obtained through specific combinations like Wind Dragon + War Dragon, can result in some of the strongest breedable dragons like Nirobi Dragon, Droconus Dragon, Lightspeed Dragon, and Drathic Dragon. These dragons boast impressive ATK and HP stats, making them valuable additions to any battle lineup​.
Tier-Based Dragon Strength Analysis
Heroic Legend Dragons: The Elite Force
The Heroic Legend Dragons, including High Voodoo Vampire and High Corrupted Time, represent the pinnacle of dragon power in Dragon City. These dragons possess unique abilities and stats, making them almost unbeatable in battles​.
Legend Dragons: The Formidable Battalion
Following the Heroic Legends, the Legend Dragons, such as Prideful Vampire and Hexed Vampire, form the second-highest tier. Their strong stats and abilities make them valuable combatants, capable of turning the tide in challenging battles​.
Conclusion
Dragon City's diverse range of dragons offers something unique for every player, whether in combat, resource generation, or overall utility. From the indomitable Durian Dragon to the resourceful High Star Dragon, each dragon presents a unique set of attributes and challenges. Understanding the strengths and strategies for acquiring these dragons is crucial for any player aiming to excel in Dragon City. This guide, enriched with insights and tips, aims to assist players in navigating the complexities of the game, ensuring a rewarding and strategic gaming experience.