Hello there, Daniel Dupree here, the avid gamer and voice behind LevelBash, your go-to resource for all things mobile gaming. Today, I'm diving into the colorful world of Family Farm Seaside, a game that captivates with its blend of farming and strategy. A common hurdle for players is managing RC (Ranch Cash), the game's premium currency. In this article, I'll share insights on how to overcome the shortage of RC, revealing cheats and strategies to enhance your gameplay. Whether you're a seasoned farmer or a newcomer to this virtual paradise, these tips will help you maximize your farm's potential, turning you into a master of resource management.
Smart Ways to Manage RC
Managing RC is key to unlocking various features and speeding up your farm's growth. Since RC is scarce and valuable, it's crucial to spend it wisely. First, prioritize investments that yield long-term benefits, like buying animals or plants that produce goods for orders. Avoid using RC for speeding up processes unless absolutely necessary; patience pays off here.
Plan your farm layout strategically. Investing in the right expansions and decorations can boost your farm's efficiency, leading to more profits. Also, keep an eye out for special events and challenges that reward RC. These can be a great way to build up your stash without spending real money.
Lastly, connect with the community. Joining cooperatives or participating in online forums can provide you with additional tips and tricks on how to earn and save RC, enriching your gameplay experience.
Gaining RC in Family Farm Seaside
Earning RC requires a mix of strategy, patience, and participation in game activities. Here are some legitimate ways to accumulate RC:
Complete Missions and Challenges:

Regularly participating in missions and challenges is a great way to earn RC. These tasks vary in difficulty and reward, but consistently engaging with them can lead to a steady flow of RC.

Participate in Events:

The game frequently hosts events where you can earn RC as rewards. Keep an eye on the event calendar and participate actively.

Level Up:

Gaining levels in the game can sometimes reward you with RC. Focus on activities that earn you experience points.

Daily Login Rewards:

Simply logging in daily can earn you rewards, including RC. Don't miss these easy opportunities.

Farmers' Club:

Joining a Farmers' Club allows you to participate in club activities, which can reward RC.
Remember, earning RC in the game is a gradual process, and these methods encourage you to engage deeply with the game's features.
How to Get Free RC with Family Farm Seaside Cheats?
In this one, just like in any game, resources are a lifeline, and RC is among the most coveted. While it's possible to purchase RC with real money, not every player is keen on spending. This section reveals a method to significantly increase your RC stash using cheats, thereby transforming your gameplay experience. This tool can be used for all Android and iOS phones and the process is simple, fast and 100% safe.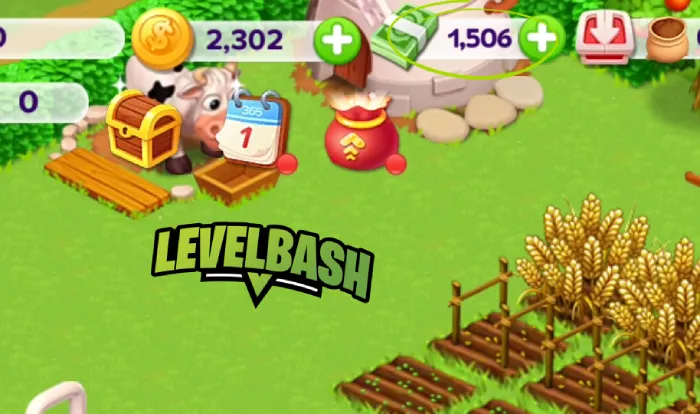 Here are the step-by-step instructions for getting free RC:
Tap the "

Get 1,500 RC Now

" button.

Finish promotional offers from our sponsors for 24h access to

GoCheat Premium Boosters

.

Search for Family Farm Seaside game on GoCheat.

Enter your in-game ID/Username.

Tap on the "

Let's Go

" button.

When done, reopen the game and wait for RC to start loading.
How to Use RC in The Game?
Using RC effectively is crucial for enhancing your gameplay experience. Here's how you can make the most of it:
Speeding Up Processes:

Use RC to speed up planting, harvesting, or production processes, especially when you're in a time crunch.

Exclusive Items:

Some items and upgrades can only be purchased with RC. These often have unique benefits or enhance your farm's aesthetics.

Expanding Your Farm:

Use RC to unlock new areas, giving you more space to grow and diversify your farm.

Special Animals and Plants:

Certain animals and plants that are only available via RC can yield products that are highly valuable or required for specific orders.
Remember, while RC can significantly enhance your gameplay, thoughtful spending is key to a sustainable farm.