House Flipper is a fun mobile game where you become a house renovator. You can buy old, run-down houses, fix them up, and sell them for a profit. It's all about cleaning, decorating, and making homes look great.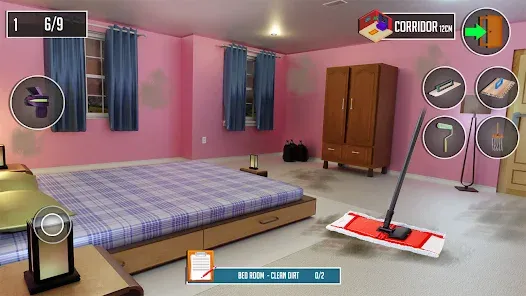 In this guide, we're going to share helpful tips, tricks, and cheats to assist players in earning free Flipcoins and Cash in House Flipper. Also, we'll introduce a modded version of the game to help you claim those unlimited resources.
Best Ways to Get Free Flipcoins and Cash
Flipcoins and cash are important in House Flipper because they let you buy stuff and do things that make your house-flipping business better. With flipcoins, you can purchase houses to renovate, buy tools and furniture, and upgrade your skills. Cash helps you unlock different job opportunities, hire workers, and complete tasks more easily. Both flipcoins and cash are like your keys to success in the game, allowing you to create amazing homes and make more money.
Earn Them By Playing The Game
To earn flipcoins in House Flipper, you can do a few things. First, you can do the basic missions again if they're available. These are like tasks that teach you how to flip houses, and redoing them can get you more flipcoins. Also, it's a good idea to be smart with your spending. In the game, you can finish jobs early, but try not to buy things right away. Save your flipcoins for later, so you can do tasks efficiently and have more money for important stuff. With careful planning, you can earn more flipcoins and succeed as a house flipper.
There's a cool trick to earn cash, do this:
Get the Hammer: First, play the game's main story until you unlock the hammer tool, which you'll need for this trick.
Choose the Right House: Look for a specific house called "House That Is Hiding Something." It costs $103,278.78 and is crucial for this method.
Find Hidden Stuff: Explore the house and find hidden valuable items inside. These items can be sold for a lot of money.
Sell the Hidden Items: Sell the valuable items you found, and you should get around $50,000 or more.
Bargain with Buyers: When you put the house up for sale, negotiate with potential buyers. Ask for extra money during negotiations, usually between $5,000 and $10,000.
Repeat the Steps: After selling the house, you can buy the same house again for the same price, $103,278.78.
Clean the House (Optional): To make even more money, consider cleaning the house before selling it again. Cleaned houses make buyers happier, and they might offer you more money.
Keep Selling: Keep buying, finding hidden items, selling, and negotiating to make a big profit. You can repeat this process over and over to collect millions in the game.
Use Cheats to Get Flipcoins and Cash
If the methods we mentioned seem too hard or take too long, there's another way, you can use our cheat to get free flipcoins and cash. This makes it really easy and quick to get these in-game resources. You won't need to replay missions, look for hidden items, or negotiate with buyers.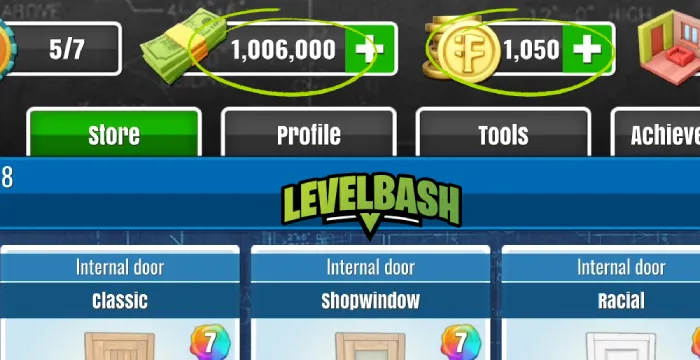 Just follow our instructions, and you'll see your flipcoins and cash go up fast, saving you time and effort. With this cheat, you can have more money to renovate houses and make bigger profits without all the work.
Click on the button to go to the GoCheat website.
Find the "House Flipper" game.
Enter your username in the space provided.
Complete a few promotional offers to confirm your device.
Restart the game.
By following these steps, you can easily get free resources without any hassle.
Get Unlimited Resources With Mod APK
There's another way to get flipcoins and cash in House Flipper, and it involves using the modded version of the game that grants you access to unlimited money and flipcoins at your disposal. You can purchase various types of properties like houses and apartments.
Also, you can buy lots of items and furniture to decorate the interiors of these properties. It's possible to spend your money on better tools that help you work faster and do a better job in renovating. Whether you want to buy more properties, improve your skills, or create beautiful homes, this mod lets you use your money to achieve your real estate and interior design dreams.