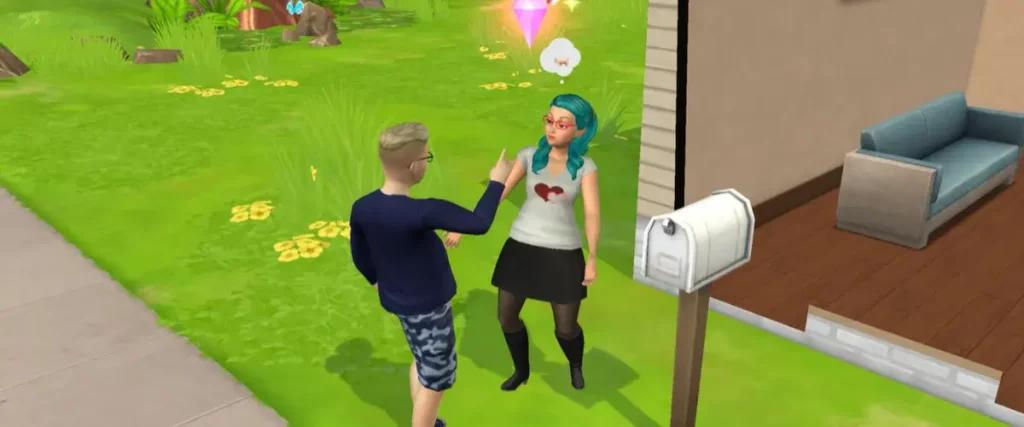 The Sims Mobile is free-to-play on IOS and Android. For fans of the game, this is a good thing because players can now live out their fantasies with all the relationship & career drama they've come to expect!
The Sims is an incredibly popular game that's about staying at home, decorating, creating characters, and then moving them into a new world to create friendships with people at their job or school. It's also not hard getting married in The Sims as long as you have a healthy relationship and the Wedding Collect.
Getting married in gaming is simple with The Sims, but there are some preparations to take care of. One essential thing is the Wedding Collection – get it here and you'll be ready to officially tie the knot in no time!
Completing the Wedding Collection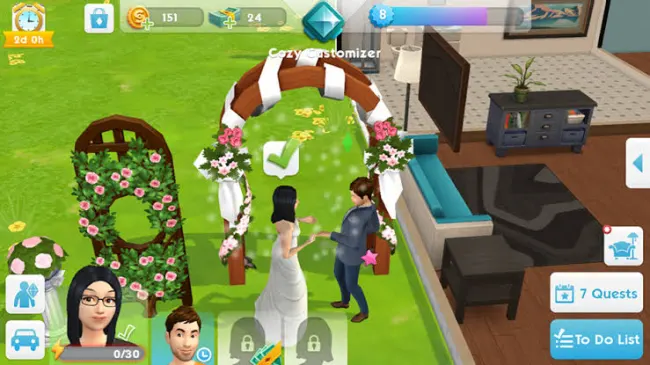 Once you have flirted, dated, and established a relationship with a Sim, it may be possible for you to get married. This becomes possible once you develop the relationship further slowly over time.
Once the proposal has been accepted, you will be tasked to find all the items you will need for the perfect wedding. This includes dress, cake designs, invitations and more. You'll find them in one place in The Wedding Collection.
The Wedding Collection is available in the Home item collections list. There are various items to purchase, so check it out!
Windowed Rose Lattice

Floral Pillar

Wedding Arch
You can purchase as many Windowed Rose Lattices and Floral Pillars as you like but you only need one of each for your wedding.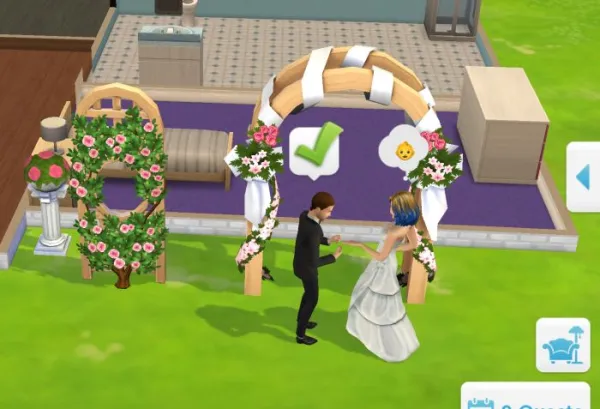 Place them on your lawn or in your house, and you will be ready for the wedding! They get dressed up for the occasion and marry at the Wedding Arch.
Aside from the family portrait changing and having a spouse about the house, nothing really changes as far as gameplay is concerned. You can continue building relationships with other sims, and completing quests and challenges as if you were single.
Congratulations on your upcoming wedding! Best wishes to you and your partner in your special day.
Bonus Tip for Sims Mobile!
You can boost resources in the game with this incredible The Sims Mobile cheats! Take total control of the game and enjoy the world you created, you will love it!