Hollywood Story is a free casual adventure game by Nanobit. Here, players take on the life of an aspiring Hollywood starlet in a new and exciting way. Players will go through trials and tribulations to make their way through Hollywood, and create their path to becoming a successful movie star.
Hollywood Story is a title that offers a mix of interactive story, dress-up, and simulation. In the game, you'll be reading and playing to engage in the story.
Being able to decide your character's appearance & course of actions is appealing but having to pay real money first can become a little too costly.
If you're wondering how to get more fans in Hollywood Story, then take a peak at today's blog because it will feature tips on how to accomplish that. These tips may be new to you and they are going to help skyrocket your fan base!
Become the most popular superstar in Hollywood Story, and you'll have a chance to focus on other aspects of your life. All you have to do is keep playing the game by following our advice.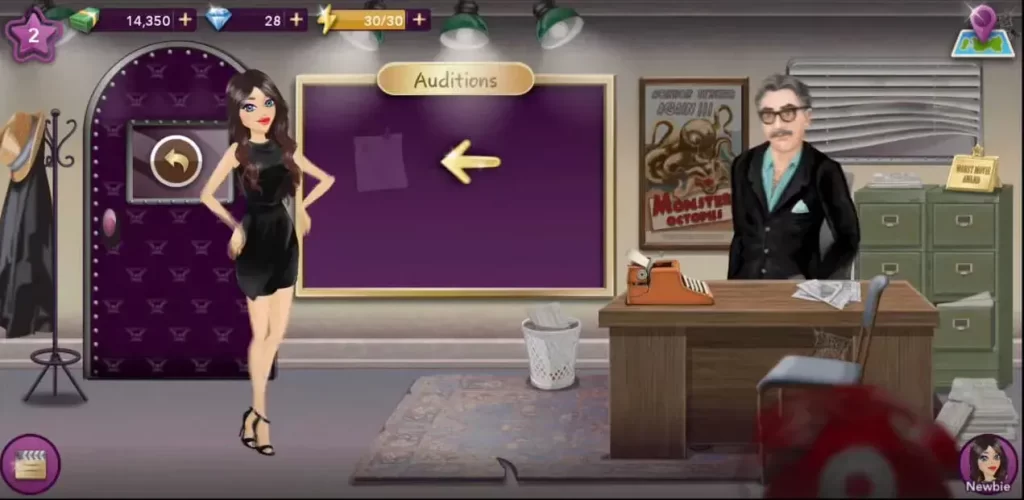 Upgrade Your House
The new and more spacious and luxurious place you're moving into can not only gain many new fans, but will also keep them coming back time after time. This will ensure that they are all patient while waiting for their next favorite reveal!
Decorating your home can be a fun and exciting way to give your apartment a unique look. Make sure you clean up any messes and make sure your home has a personal flair to it! Invite your friends over for decorating parties and watch them enjoy the uniqueness of it all.

Greet Fans
Fans that come out to greet you with love are often synonymous with the excitement and success that you have experienced recently. You should make be sure to thank them for their support!
Give them a warm welcome and autograph, and they will be loyal to you forever. Fans come in every day so make sure you never miss an opportunity to interact with new people. One sure way to gather that many fans is by always being there for them.

Make New Movies
To have a successful career, always stay on the lookout for auditions. They provide us with the opportunity to stay in-demand and offer the possibility of filming a new movie every time we work.
Going to auditions on a daily basis & shooting all four movie scenes will give you tons of fans. Remember, this way it's best for your overall success!

Clothes
Being seen wearing a new dress helps to make you feel more confident. And when you're trying to find a new look, having support from fans that love your style is great! When you spend 200 Diamonds on a single item of clothing, it could help with gaining up to 2,000 fans supporting you in seeing you wear the dress.
Add People
You can only do this at the beginning of the game, but once you added them, you can collect cool rewards for each person that uses your code in game!

Organize a Premiere
After finishing a movie, you can stream in to Manhattan Gold Club & get ready for your premiere.
All of your hard work will finally be recognized! You'll have more fans than you know what to do with and could potentially change the trajectory of your whole career.
Fashion Cup
If you join you can earn a lot of fans. Not only in-game fans, but real people too! Here all you have to do is collect the necessary Diamonds to buy a piece of clothing required for the competition, and enter!
When you have an amazing outfit, people will love your look and will love to see all of the talent in fashion. They'll also love to vote on you and this is how the Fashion Cup works! It's a great way to socialize with other members of your community and find out who is doing the best at what.

Dating In Karaoke Bar
Get flirty! This is a proven method that will get you more fans. Let loose and start dating.
Here are all of our helpful tips on getting more fans. If you know of any other ways to make the most out of your time, be sure to join our community and share your ideas with everyone else!
Hollywood Story Cheats for Diamonds
Be sure to check out our Hollywood Story Cheats post!
Head over there and grab unlimited diamonds in a matter of seconds!
It will help you propel your game faster, get more fans and become a star.
Give it a try, it's completely free and safe, you will thank us later!