Basketball games have been extremely popular on computers. However, it is increasingly difficult to find NBA games for your smartphone or tablet. But a few of them have begun to come close in terms of quality.
However, with the new NBA Live Mobile, EA Sports has finally come up with a game that mobile users had been waiting for.
The game is a freemium game, meaning you can download it for free and have access to all the features, or you can pay to unlock more.
If you don't want to pay for EA Sports games, you can still enjoy them. Even though the company has been using this model for all their mobile games, it does provide a level of convenience and quality that some followers of free-to-play gaming might want to try out.
The game is a build-the team model that's similar to the one seen in FIFA 15 Ultimate Team. You can build your own team with the players you want, provided you have funds to purchase them.
You can speed up things at the new game you're playing by spending real money and getting coins to get the players you want.
It's hard for NBA fans to keep up with every player and what their strengths, weaknesses and abilities are, but that doesn't mean you shouldn't try. The game helps you out by providing a rating of each player so you know which ones are more important.
When you are looking for an extra boost for your team, you for sure looking at sixth man.
They raise the level of the whole team and many of you are looking at how to get them.
In this post, we will answer that!
Firstly, you will have to enter 6th Man Drill which will cost 30 Stamina.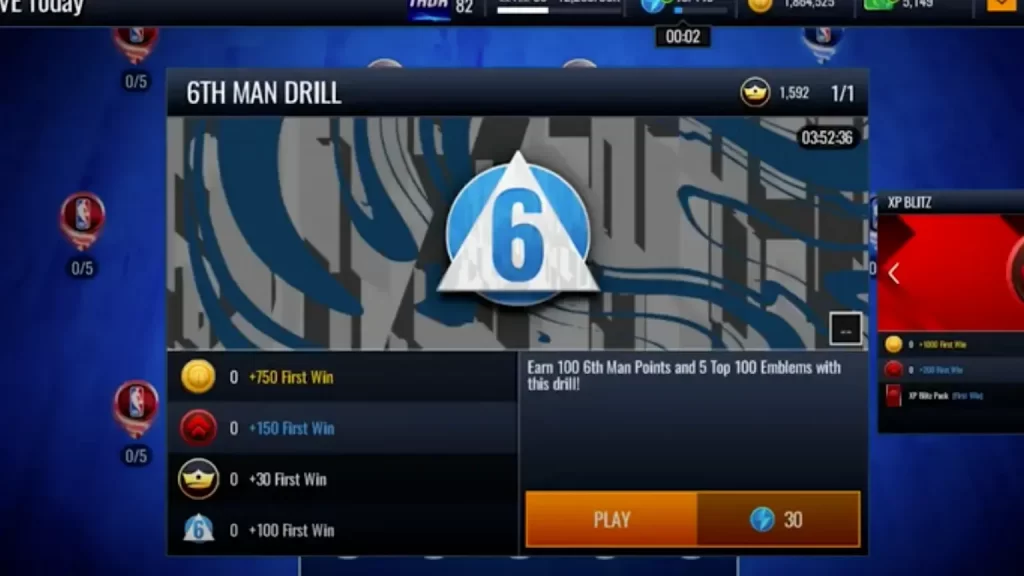 After scoring 5 3-pointers you get 100 6th Man points.
You can do this type of drill 3 times a day which will cost you 90 stamina in total.
First player you will be able to unlock is Jamal Crawford with 1500 Points. For the next one (Toni Kukoc) you will need 3500 points.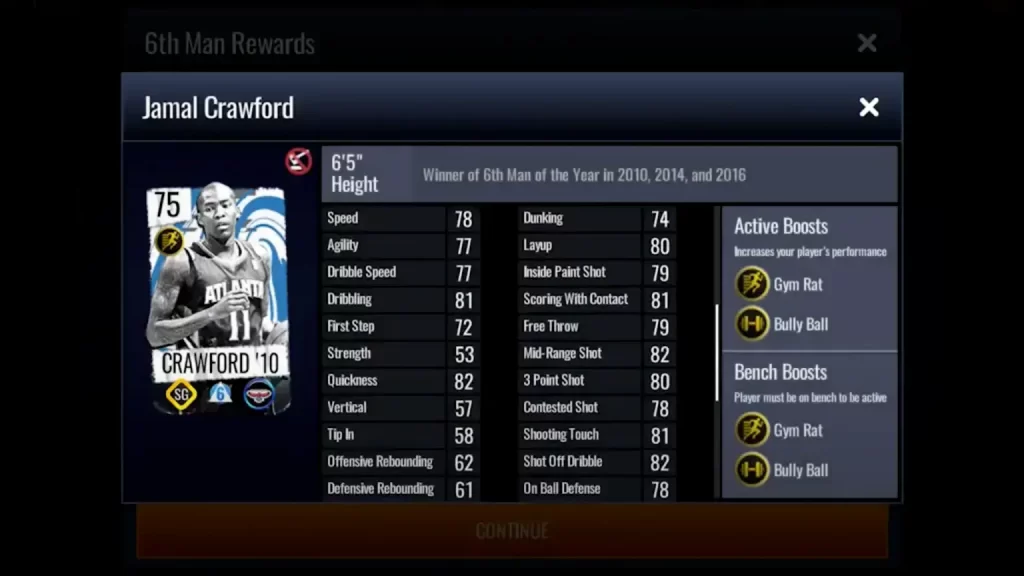 There is also a way to rack up more 6th Man Points by spending NBA Cash on Lamar Odom which in turn will give you 400% boost on earned points.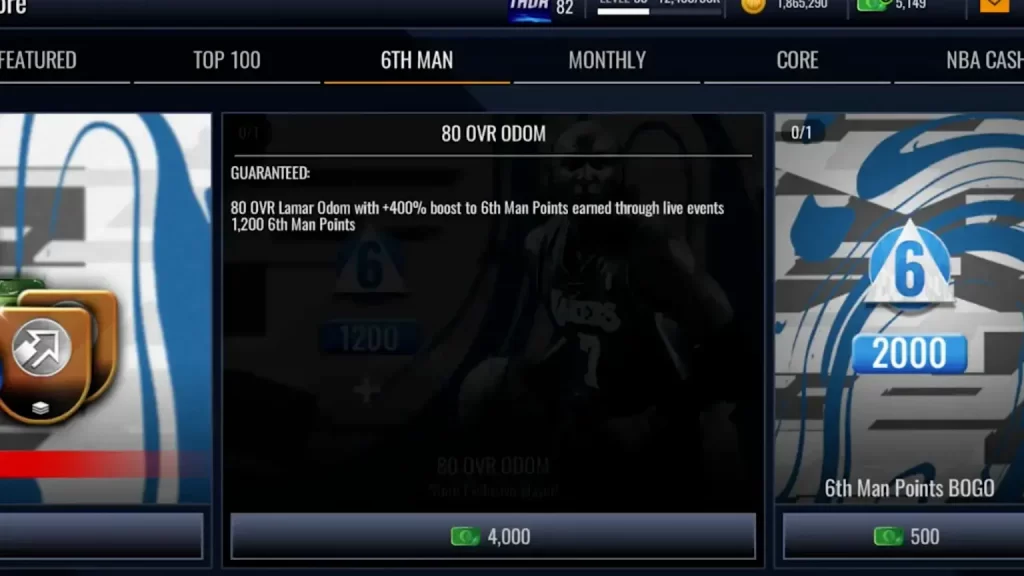 You can buy the 6th Man Points as well with NBA Cash.
By spending 30.000 coins you can get 500 6th Man Points.
If you go into Sets, Limited Time section and finally Trade In, you will be able to trade your Gold Players on the bench for 6th Man Points.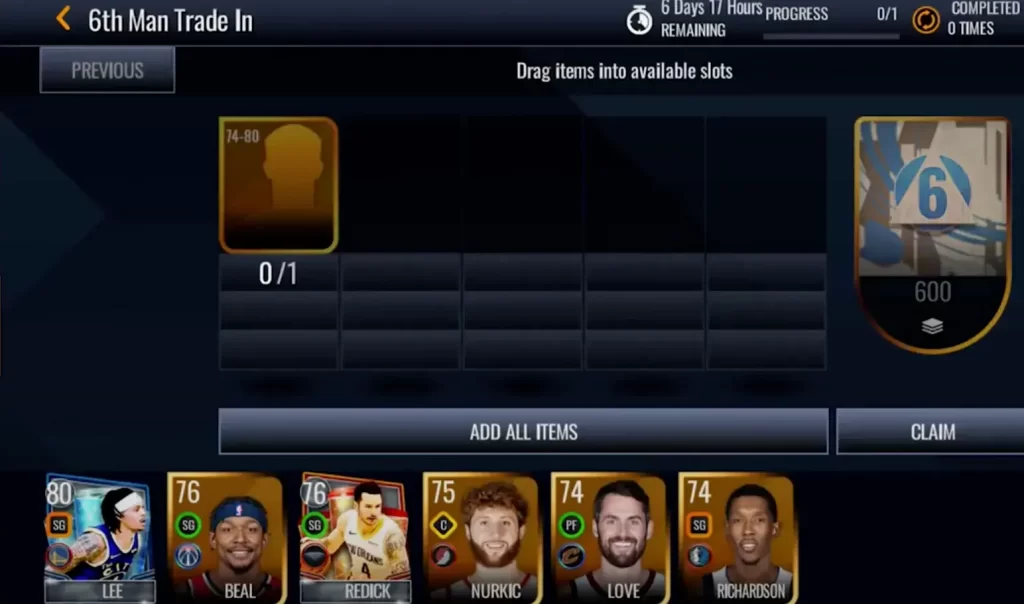 You can do this with players you are not able to sell, so might as well earn off them.
In the Past Tokens Trade In stick past promo tokens you may have from other sets and you will get 74-80 OVR player.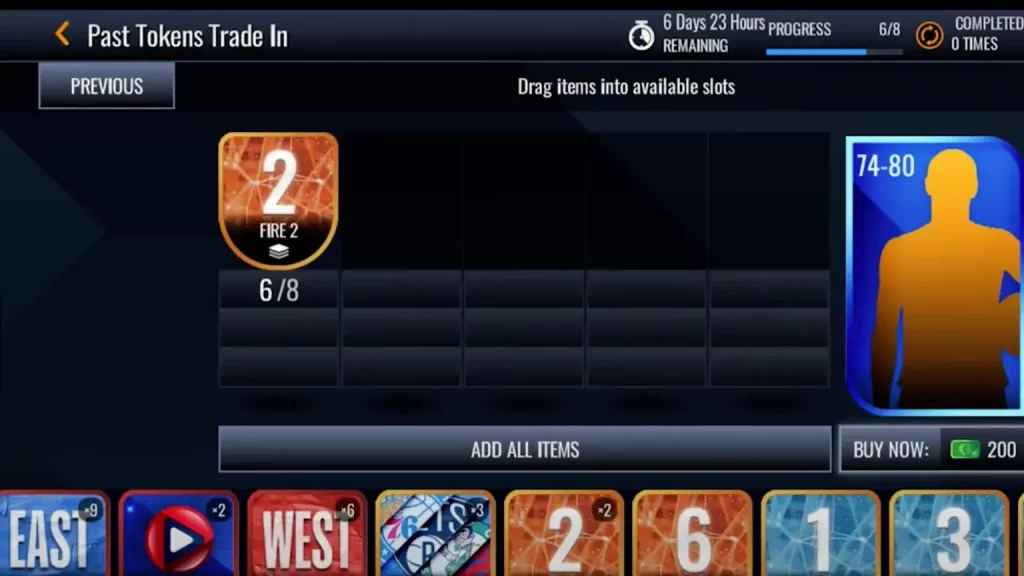 If you get 78+ Player simply put them on auction because they will sell at around 100.000 coins or more. If you get 80 OVR player you can sell him at around 300.00 coins!
I think we've given you a good tactic on how to get sixth man players in NBA Live Mobile. But, we have something even better in store for you, keep on reading!
What if i tell you there is a way to get unlimited NBA Cash? That's right!
With NBA Live Mobile Hack you can get Free Cash and Coins just by clicking a button.
It's an amazing tool designed to save players' money and really bring the game to them. Try it out today, it's free so don't worry!
All the best!