Hello, Monopoly GO enthusiasts! 🎉 If you're eager to scale the leaderboard by mastering the art of trading stickers and making friends, you've landed in the right place. This comprehensive guide will unravel each step of these vital gameplay elements. So buckle up for an adventurous journey that will lead you to dominate the Monopoly world! 👍🌍
👫 The Importance of Friends in Monopoly GO
Friends in Monopoly GO are more than just companions – they're your ticket to unlocking the full potential of the game. As you navigate the world of Monopoly GO, building a robust network of friends can provide you with a multitude of benefits. The game thrives on its social aspect, and having friends can significantly enhance your gaming experience.
Friends allow for the trading of stickers, an essential part of the game. Completing sticker collections is a central part of Monopoly GO, and trading with friends can accelerate this process. By forming alliances and trading networks, you can complete collections faster, earn more rewards, and progress through the game at a faster pace. In essence, the more friends you have, the wider your trading network, and the quicker you can advance in the game. In the world of Monopoly GO, friends are indeed your greatest asset. 🎁
🔍 How to Play Monopoly GO with Friends
Adding friends in Monopoly GO is as easy as pie. Simply navigate to the 'Friends' section in the game, input your friend's username or game ID, and voila – send them an invite!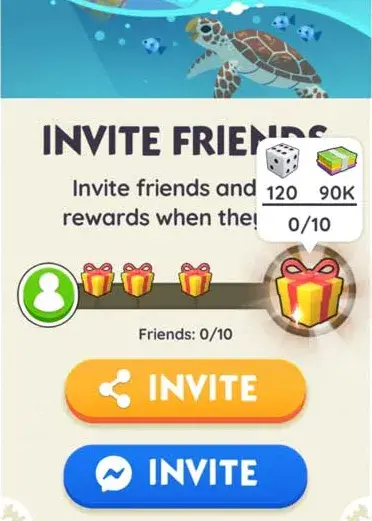 Once they accept, they're added to your friends list, ready for future sticker trading. Remember, the more friends you have, the more potential trading partners you gain, so add away! 🙌
Here's a step-by-step process on how you can add friends in Monopoly GO:
Open the Monopoly GO app on your device. 📲
Click on the 'Friends' option on the home screen. 👥
You can find friends by their username or game ID. 🔍
Send a friend request to the user you want to add. 💌
Once they accept your request, they'll be added to your friends list and you're all set for trading stickers! 🎉
The more friends you have, the more trading opportunities you get. So, don't hesitate to expand your network! 🙌🌍
🔄 How to Trade Stickers in Monopoly GO
Now, onto the exciting part – trading stickers! Before you can start, you need to accumulate at least 15 net worth points in Monopoly GO. This unlocks the album feature in the game, the central hub for sticker trading. With 15 points in your account, you can access the album, presenting you with your sticker collection.
From your collection, pick a set of stickers and then the specific sticker you'd like to trade. Once you've made your selection, you'll see a list of friends to whom you can send this sticker. Choose a friend, send the sticker, and you've initiated a trade! But remember, trading isn't just about getting what you want – it's about fairness and maintaining strong friendships. Keep this in mind, and you'll soon become a master sticker trader! 🔄
Here's how you can start:
Go to your Album and select a set of stickers. 📔
Pick the specific sticker you want to trade. 🎴
A list of friends to whom you can send the sticker will appear. 👥
Choose a friend and send the sticker. 💌
Remember, trading is not just about getting what you want, it's about maintaining good relations and promoting fair play. Keep these points in mind, and you'll be ascending the leaderboard in no time! 🔄🎯
🎯 Tips and Tricks for Effective Sticker Trading
A strategic approach to sticker trading can greatly enhance your success in Monopoly GO. Here are some insider tips:
Focus on Rare Stickers: These elusive stickers often complete a collection and give you an upper hand in the game. 🎴🔝
Diversify Your Trading Partners: Trading with a range of friends broadens your opportunities to find the stickers you're missing. And speaking of broadening opportunities, don't miss our enlightening guide on leveraging monopoly go free rolls for extra advantages. 🔄🌍
Prioritize Fair Trade: Endeavor for balanced exchanges. Trades that offer mutual benefits are more likely to be accepted and foster better relationships with your friends. 🤝💞
By adopting these smart tactics, you can efficiently manage your stickers and expedite your progress in the game. 🚀🌟