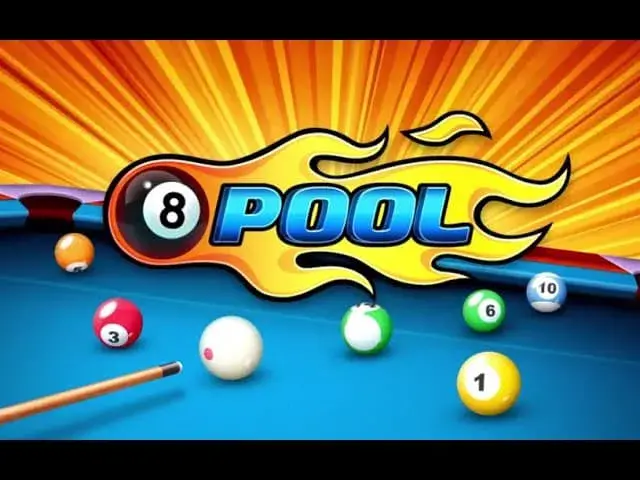 8-Ball Pool is an addictive billiards game developed by Miniclip and optimized for iOS. It has vibrant graphics, rich social features, and engaging content that everyone can enjoy.
The game consists of five rounds, each with different levels. To play a round, you'll have to enter a certain amount of money into the game. The values for the levels increase as rounds progress.
If you win the game, you'll win twice the amount of money you put in — basically, you get your money back plus your opponent's share. If you lose a game, you can lose coins — but don't worry, that's nothing a little work can't fix.
In this guide we will try and help you become the best player you can be with our tips. So listen up and starting using this in your game!
In this guide you will find a strategy that will make win most games – especially in the lower table rooms where opponents are weaker, you have a high chance of winning games.
Some important things you should prioritize to ensure success.
The Break
The best way to win without relying on your opponent making a mistake in 8 Ball Pool is not to let him even play the cue ball and don't give him an easy break.
The two situations you will see when you start a game are:
Your Turn To Break
It's important that you break this game by pocketing all the balls so you can win. This should happen in 50% of the games unless you lose due to a mistake.
Most people choose the color that's already pocket, but I recommend not doing that!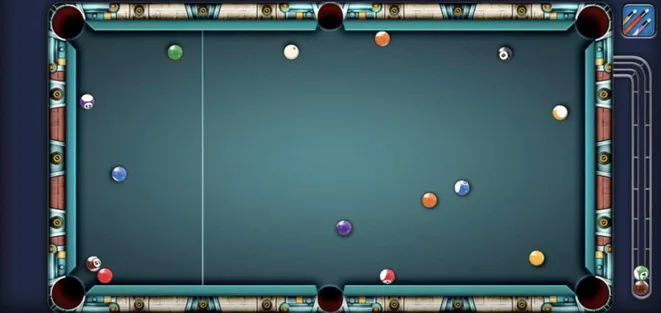 Here you have the brown striped and the red solid in the corner – you can pick any color but if the solid is more on the inside you would be forced to take solid because you wouldn't be able to play stripes without letting your opponent have at least one turn!
Your Opponent Breaks
You need to keep an eye on him until he makes a mistake so you can take advantage of it.
One advantage of this setup is that your opponent will clear some of his colors, which means you have a lot less work to do.
Pocket All Balls
After the break, it becomes harder to keep up with the other players because mistakes will be harder to recover from.
It's important to not shoot for the big hero shots constantly. Keep it easy, and try not to do anything else besides bank shots. Don't go for risky jumps, only do them when you really need to.

Remember that it's really important to use spin whenever you need it to control the direction of the cue ball after an impact. It will:
Prevent pocketing and get a foul for your rival

Give you a better position
Spinning does not change the direction of the cue ball when hitting it. It's a very basic way to control what your ball will do after you hit it.
Not Possible To Pocket Any Ball
If you see that you won't be able to pocket any more balls and your opponent has a turn don't force it with a risky move.
The best way to play it now is to make a move that will cause your opponent to have an extremely difficult situation. They may eventually be forced to give up the game.
We are about to show you a sure way to victory and it's right here.
By using our 8 Ball Pool tool you will get resources for your game.
It will sky rocket you above all the other players and make you a real force without spending any money. The tool is used by many of our readers and it has proven legitimacy, go ahead and try it!