Dive into the world of Jurassic World Alive, where the past and present merge, bringing dinosaurs back to life, right into our modern world. The primary objective? To discover, create, and battle with an impressive array of prehistoric creatures. However, as players journey through this augmented reality game, they often grapple with challenges. From collecting rare DNAs to making decisions on which dinosaurs to prioritize, every step becomes a strategic move in the bid to become a dinosaur expert.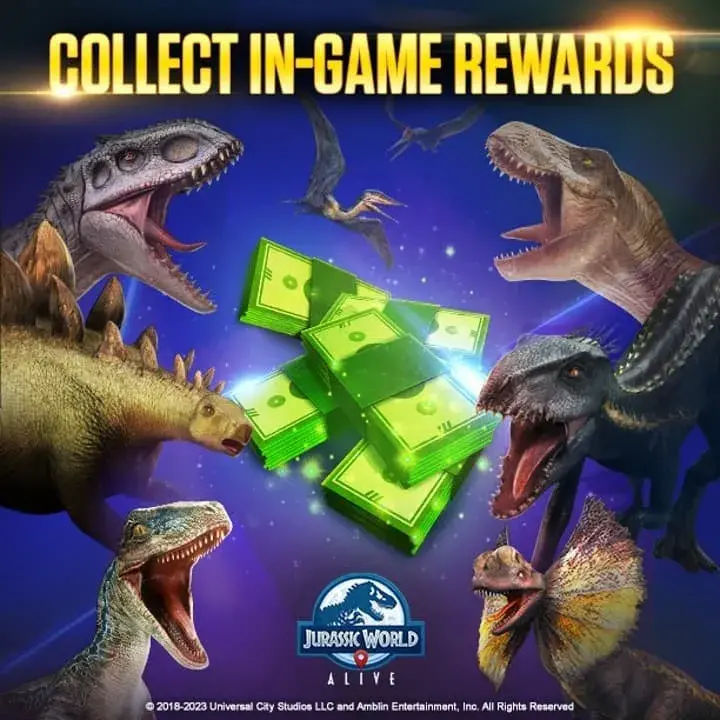 But fret not! Whether you're a newbie or someone looking for advanced strategies, we've got you covered. In this guide, we'll offer crucial tips on how to level up effectively, ensuring you get the most out of your gameplay. Plus, stay tuned for a special trick on how to earn free cash in the game. Let's embark on this prehistoric adventure together and unlock the secrets to becoming a top player!
Understanding Fusion and Hybrids
Fusing means creating a hybrid dinosaur. For instance, if you have enough DNA from a Stegosaurus and a Triceratops, you can attempt to create the Stegoceratops, a hybrid of the two.
However, remember:
Even after fusing, you don't instantly get a hybrid dinosaur. You need to reach a certain DNA threshold (e.g., 150) before the hybrid is available to you.
The DNA you receive from fusion is random, ranging from 10 to 90. So, patience is key!
Gaining Experience (XP)
The three main ways to gain experience are:
Evolving your dinosaurs
Creating hybrids
Fusing DNA
Battles and darting wild dinosaurs don't give you XP. Always be on the lookout for dinosaurs to level up or potential fusion opportunities.
Making Smart Leveling Choices
People often wonder which dinosaurs they should level up first. Here's a suggested strategy:
For Commons: If a common dinosaur doesn't have a potential hybrid, level it up to 5.
For Rares and Epics: If they don't have a hybrid, perhaps hold off on leveling them initially.
If a dinosaur can form a hybrid, consider leveling it up to the highest level necessary for all its hybrid possibilities.
Once you've formed a robust team and feel more secure in your gameplay, you can then focus on leveling up all your commons to 10 and deciding your next steps from there.
Making the Most of Incubators
Incubators are a treasure trove of resources, including DNA. Use them wisely and consider speeding them up with hard cash if you're close to leveling up. They might just provide the DNA you need.
Investing in One-time Offers
As you level up, you'll occasionally get one-time offers. These can be an excellent value for those looking to invest a little in the game. They offer a blend of DNA, hard cash, and coins, which can significantly accelerate your progress.
To Summarize
Leveling up in isn't just about the grind; it's about making smart decisions on where to invest your resources. Whether you're deciding which dinosaur to level up, when to fuse, or if you should purchase a one-time offer, every decision can shape your gameplay experience.
With patience, strategy, and a bit of luck, you'll be on your way to becoming a top player in the world of Jurassic World Alive.
How to Cheat in Jurassic World Alive and Get Free Cash?
One of the undisputed truths of gaming is that a little boost can dramatically accelerate your progress, and this one is no exception. While strategizing and dedication are pivotal, having an influx of in-game currency provides that much-needed advantage. In this game, cash is the ultimate accelerator, and we've discovered a nifty trick to help you amass it without reaching for your wallet.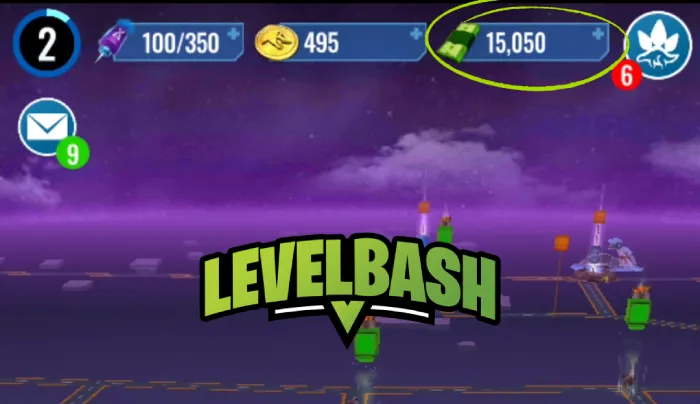 Here's how you get it:
Begin by tapping on the designated button that directs you to the GoCheat injector's platform.
Navigate through the platform and search for Jurassic World Alive.
Enter your existing game username.
To confirm your device, fulfill a few promotional tasks presented to you.
Once done, simply restart your game, and witness the in-game cash reflecting in your account.
In Jurassic World Alive, progress is often measured by your ability to evolve and level up your dinosaurs, but this can often be hindered by the scarcity of resources. Enter the hack for free cash, a genuine, risk-free method guaranteed to elevate your gameplay.