Last Empire War Z is a captivating MMORTS for iOS and Android, where zombies loom large and the fight for survival and domination is ever-present. As you navigate this strategic world, success hinges on the choices you make and the resources you accumulate.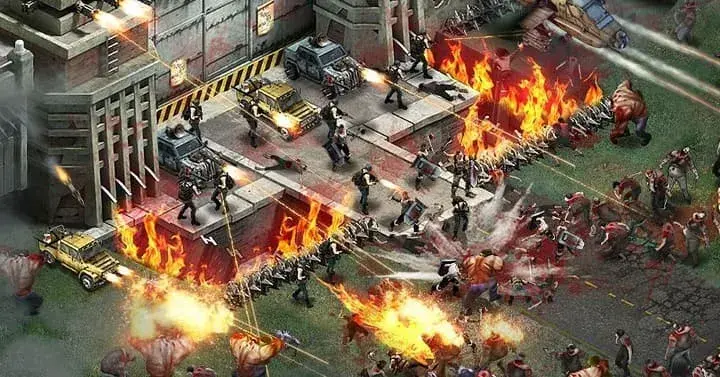 In this guide, not only will we delve into essential strategies to ensure your rise to power, but we'll also introduce a game-changing cheat to secure free gold diamonds. Gear up for a comprehensive gameplay experience with our insights!
Last Empire War Z Tips and Strategies
Whether you're a novice or a seasoned player, these insights will provide a competitive edge in your post-apocalyptic adventures. Let's get started!
Prioritize Upgrades
Continuous improvement is crucial, and if you're ever unsure about what to upgrade next, there are two straightforward methods to help you make the right choice. First, take a look at the available quests, and clicking on the recommended quest tab will uncover other essential missions that can guide your upgrades. Second, examine your base, and if you notice a requirement marked with a red X, it signifies your next necessary upgrade. These two methods can provide valuable guidance in your continuous upgrading journey.
Alliance Selection is Crucial
Collaborating within an alliance has the potential to significantly enhance your collective strength, but it's important to exercise caution before making any hasty decisions. Prior to joining, it's crucial to thoroughly evaluate any prospective alliance. Take the time to assess their past performance, communication activity, and current projects to ensure they are not only active but also aligned with your objectives.
Furthermore, it's vital to keep a close eye on daily contributions and donations within the alliance. Remember, it's not solely about what you can receive; your active participation in donations is equally important. These contributions play a pivotal role in expanding your alliance's territory, providing support to fellow members, and investing in alliance science, all of which are essential for fueling your own growth within the alliance.
Maximize Game Promotions
Keep an eye on in-game promotions like 'Bubble Arena' or 'Blackout Bingo'. They often come with promo codes or guides that can grant you free resources or advantages.
What to Do When You Reach Level 20?
Entering Level 20 in Last Empire War Z is like starting a new chapter in the game. It brings big changes like new important buildings and improved strategies. Here's some important information to help you in this exciting stage:
Weapon Early Results Center Mastery: When reaching Level 20, it is crucial to give top priority to the construction of the Weapon Early Results Center. However, it's important to be well-prepared for this endeavor, as it requires a substantial investment in both resources and chips. It's worth noting that this new facility will occupy the location where the prison used to be situated.
Acquaint Yourself with Building Replacements: A significant change? The prison's relocation. It now sits where the shooting range used to be. And speaking of the shooting range, it's absent at this level.
Explore the New Terrains: Reaching Level 20 reveals an entirely new gaming area filled with a range of new buildings. To enhance your chip production, it's advisable to make the most of the six chip plants at your disposal. Additionally, while the underground construction center shows potential, it's important to note that certain features of this facility are reserved for future base levels, promising even greater capabilities down the line.
Master the Art of Missiles with the Missile Silo: If your interest lies in the Battle Weapon Factory, it's imperative to have your Missile Silo at a minimum of Level 10. This strategic move allows you to diversify your arsenal, as the Missile Silo offers access to a wide range of missiles, ranging from basic to exceptionally lethal ones. It's crucial to maintain a constant focus on upgrading, as a higher-level Missile Silo provides you with access to more potent missiles, increasing your combat capabilities significantly.
Anticipate Future Buildings: Stay vigilant for the Commando Compact Server, which becomes available at base level 30, as well as the Compact Resort, accessible at base level 24. Once you reach base level 25, you'll unlock the Mercenary Camp, allowing you to recruit mercenaries in exchange for resources and diamonds to bolster your forces. Additionally, the debut of the Rescue Center at base level 23 is a valuable addition, enabling troop healing without depleting your precious diamonds or resources. These facilities offer valuable advantages as your base continues to evolve.
Forward Thinking is Key: The progression to higher levels unveils more buildings and features. Hence, always forecast your resource needs and plan upgrades meticulously.
Understand Each Building's Strategic Worth: Not all buildings are made equal. Some, like the Missile Silo, are pivotal for both offense and defense. Dedicate time to grasp the nuances and strengths of each structure.
How to Get Free Gold Diamonds in Last Empire War Z?
In Last Empire War Z, diamonds are the premium in-game currency, playing a pivotal role in accelerating progress, accessing exclusive content, and giving players a significant advantage. Gold diamonds can be the key to swift base upgrades, immediate troop training, and many other essential tasks that would typically take time.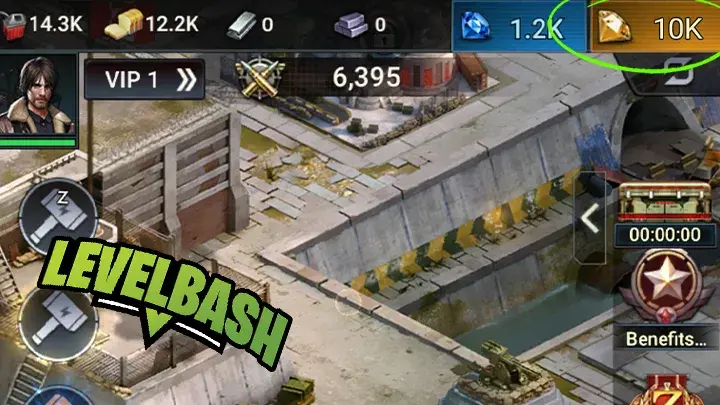 However, consistently purchasing diamonds can be a costly affair. For players looking for a leg up without emptying their wallets, we've got a special trick for obtaining free diamonds. Let's get started!
Visit the GoCheat page.
Enter your username.
Verify your device.
Open your game.
This method only takes a few minutes, and it's completely safe and reliable. It works on all Android and iOS phones, so make sure you give it a try.