Dive into the post-apocalyptic world of Left to Survive, a thrilling mobile game where survival meets strategy and action. As you fend off hordes of zombies, establish bases, and forge alliances, you'll find that the key to survival often lies in the choices you make.
Great news for our players: I've gathered a list of active promo codes just for you! These codes grant you free in-game rewards to boost your survival journey. And don't worry if you're unsure about how to use them, we've got a simple guide to walk you through the redemption process.
What are Promo Codes?
Promo codes are special codes provided by the game developers. These alphanumeric strings can be redeemed in-game for a variety of rewards. Typically, they are part of promotional campaigns, events, or partnerships and are often released via the game's social media channels, newsletters, or during special events.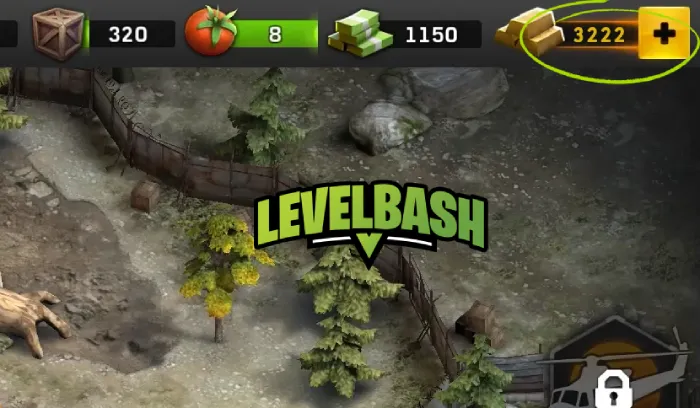 Key Characteristics:
Limited Availability:

Promo codes are usually available for a limited time, making it important for players to redeem them as soon as possible.

Exclusive Rewards:

They often grant access to exclusive items or resources that might be hard to obtain through regular gameplay.

Diverse Benefits:

The rewards can range from in-game currency (like gold or cash), to unique weapons, character skins, or other valuable resources.
List of Active Left to Survive Codes
These are the only currently active codes. Check this page frequently to get codes when they get released.
How to Enter Cheat Codes?
Here is a step-by-step guide for redeeming these codes. The process is very simple and straightforward.
Open the game and go to the bank menu, which you can access by tapping the gold bars in the upper-right corner of the screen.
Inside the bank menu, you'll see a button labeled "Promo Code."
Tap on the "Promo Code" button, and a text box will appear where you can enter the code.
Carefully type in the promo code, ensuring there are no typos.
After entering the code, tap the "OK" button to submit it.
If the promo code is valid, you'll receive the rewards associated with it.
What are the Benefits of Left to Survive Promo Codes?
These codes are a valuable aspect of the game, offering a range of benefits from enhanced gameplay and accelerated progress to increased player engagement and cost savings. They add an extra layer of excitement to the game, allowing players to access unique items and resources, ultimately enriching the overall gaming experience.
Enhanced Gameplay Experience

Free Resources: Promo codes often provide free in-game resources like gold, which can be a significant boon for players, enhancing their gameplay experience without any additional cost.
Access to Special Items: Sometimes, promo codes unlock special items or exclusive gear that can add a unique flavor to the player's arsenal.

Progression and Growth

Accelerated Progress: By offering resources or items, promo codes can help players progress faster in the game, overcoming hurdles that might otherwise require significant time or effort.
Boost in Power Levels: Certain codes may offer upgrades or powerful equipment, allowing players to tackle more challenging content.

Increased Engagement and Excitement

Keeping the Game Fresh: The anticipation and excitement of redeeming a new code keep the player base engaged and looking forward to new releases and updates.
Community Building: Sharing and discussing promo codes can foster a sense of community among players, as they share tips and tricks related to code redemption and usage.

Cost-Efficiency for Players:

With promo codes, players can save real money as they don't have to spend as much on in-game purchases to obtain certain items or resources.

Rewarding Player Loyalty: Regular players are often the first to know about new promo codes, either through the game's community channels or direct notifications, making it a reward for their loyalty to the game.