Get better at the game with our top tips and secrets! It might look hard to win in the game, but with some help, you can do it. Learn about all the cool things in the game that can make you play better. Plus, we will provide you with free daily gift links which will surely enhance your gameplay because you can get valuable rewards such as free boosters, free coins, perks, stickers and many others. Read our article carefully – it'll make your gaming a lot better instantly.
What are Match Masters Daily Gift Links?
The creators of Match Masters regularly share special links for free gifts on their social media pages like Facebook, Twitter, and Instagram, as well as on Discord, YouTube and through Facebook Messenger chats.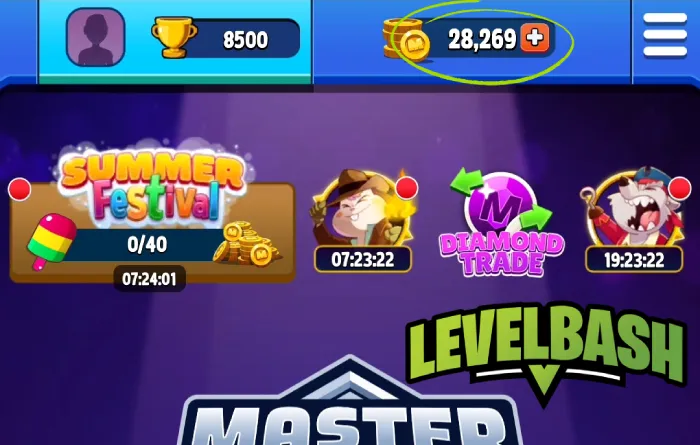 These links are your tickets to free game goodies. These rewards become even more generous during festive seasons or when celebrating the game's milestones. To make sure you don't miss out on these offers, follow the Match Masters pages on social media or keep an eye on gaming blogs that track these giveaways. You can save your time and bookmark our page because we will always be up to date and announce the newest links – you can find them all in one place easily and quickly.
What Rewards Can I Get?
Every day, Match Masters gives away a bunch of free stuff that can really help you out in the game. Here's what you might find in your free daily gifts:
Coins: Think of coins as the money you use in the game. You can spend them on all sorts of things to help you play.
Spins: There's this fun Lucky Spin wheel in Match Masters. When you get a spin from a gift link, you can take a whirl for free and win cool prizes.
Boosters: These are like special tools that make it easier for you to win games and score points without using up your moves.
Stickers: In the game, you collect stickers to fill up an album page. Once you finish a page, you get a special prize for it.
Perks: Perks are like little bonuses that can change things up on the board to help you out. There are 14 different kinds you can find. Sometimes, gift links give you these perks for free.
On Fire: When you're On Fire, you get double the trophies and coins every time you win a match. It's a great way to move up in the game fast.
The List of Currently Active Match Masters Reward Links
Here is the list of all active links, which is updated regularly. Hurry up and get your bonuses before the links expire.
November 8, 2023
November 7, 2023
November 6, 2023
November 5, 2023
How to Redeem Your Daily Bonuses?
Worried about a complicated process to claim your free rewards? Don't be! Redeeming your Match Masters free gifts is as straightforward and simple. Here's what you need to do: just tap on it using the device where you play Match Masters. This action will automatically add the freebies to your account. It is really a piece of cake! If the link doesn't work, it means that it is expired or that you have already picked up your rewards before.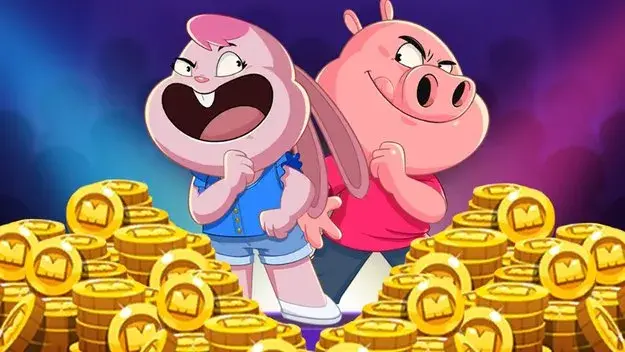 Regularly claiming these free gifts can give you an edge in the game, keep you playing longer, and make your gaming experience even more exciting. Never miss out on the chance to claim your Match Masters daily gifts and special rewards!
Other Ways of Getting Free Coins, Stickers, Perks and Boosters
Although links are a super cool way of getting different rewards, there are also other ways of acquiring them through regular gameplay. Here is a brief guide on how to do that.
How to Earn Free Coins?
Coins are the currency that keeps you rolling in Match Masters. Here's how to fill your virtual wallet:
Lucky Spin: Take a chance on the Lucky Spin wheel for a shot at free coins.
Team Up: Joining a team can lead to rewards, including coins.
Album Accomplishments: Completing sticker albums often comes with a coin jackpot.
Tournament Triumphs: Winning or placing in tournaments can yield hefty coin rewards.
Friendly Invites: Bring friends into the game for potential coin bonuses.
Facebook Likes: Sometimes, just showing some love on social media can earn you coins.
Regular Play: The more you play, the more chances you have to earn coins.
How to Get Free Stickers?
Stickers aren't just for show – they unlock valuable rewards. Here's how to get them without spending:
Winning Ways: Participate in tournaments and events for sticker drops.
Progress Prizes: Advance through the trophy levels and reap sticker rewards.
Shop Specials: Watch for special sticker giveaways in the game shop.
Wheel of Fortune: Use your Lucky Spin chances to grab sticker packs.
Join Forces: Being part of a team can lead to sticker exchanges and gifts.
Trade Up: Make sticker trades with teammates to fill your albums.
How to Acquire Free Perks?
Perks can dramatically shift the game in your favor. Here's how to get your hands on them:
Trophy Rewards: Reach new trophy milestones for perk surprises.
Tournament Tactics: Enter special tournaments for a chance at perks.
Event Participation: Join in-game events for exclusive perk giveaways.
Album Awards: Completing albums often rewards you with perks.
Coin Purchases: Sometimes, you can use your free coins to buy perks in the game shop.
How to Get More Booster for Free?
Boosters are your secret weapon, giving you that extra power in gameplay. Here's how to get them without spending a dime:
Album Completion: Finish your sticker albums to receive booster rewards.
Teamwork: Join a team and participate in team events for booster prizes.
Freebies in the Shop: Keep an eye on the game shop for occasional free booster offers.
Social Media Contests: Follow Match Masters on social media and join in giveaways and contests.
Competitive Play: Engage in events and tournaments for a chance to win boosters.
Invite Friends: Get your pals to play and you might snag some free boosters.
Lucky Spins: Don't miss your free spins on the Lucky Spin wheel for random booster drops.
Just Play: Sometimes, playing the game regularly can also net you free boosters.