Ever wandered through a mystical land in a quest to restore its former glory? If so, then you've probably delved deep into the world of Merge Dragons – a game that amalgamates puzzle-solving with the magic of dragons and the power of creation. But what if I told you that there's a new way to enhance your gameplay, making your journey more exhilarating? Say hello to Merge Dragons cheats!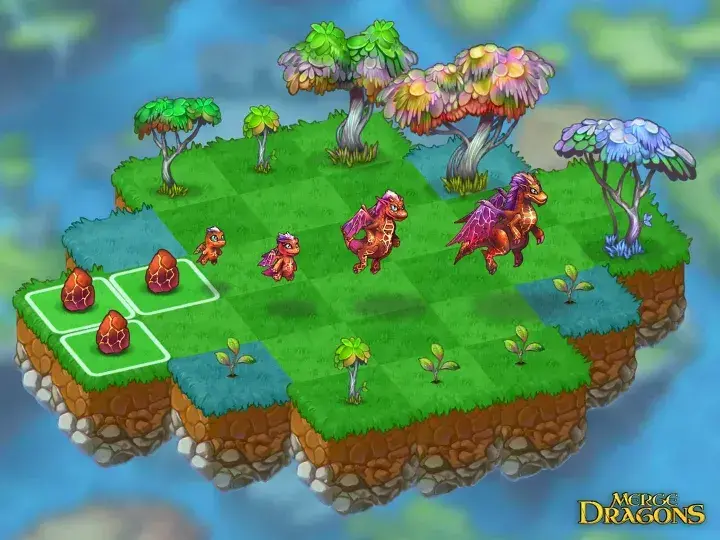 We all have been in that moment – right at the cusp of achieving a significant milestone, only to realize we're just a few gems short. The standard game, as enchanting as it is, does have its moments of grinding and waiting. Now, you are no longer bound by the constraints of standard gameplay. Imagine infinite resources at your disposal, paving the way for an uninterrupted journey through the vale of Dragonia.
Tips and Tricks to Get Free Gems
In the magical realm of Merge Dragons, gems play a pivotal role in your progress. While you can acquire them through in-app purchases, several in-game tricks can help you garner a substantial amount without breaking the bank. Here's a guide to accumulating gems the smart way!
Master the Timing Technique:
This method involves a little dexterity. When merging items (like gems or coins), there's a trick that can amplify your rewards:
When you're about to merge items, prepare to hit the collect button.
As you release the item for merging, simultaneously tap the collect button.
If timed correctly, you will get the merged item and also collect the original item's value.
Remember, this technique requires practice. Start with low-value items and once mastered, proceed to more valuable items like gems.
Maximize Dragon Stars:
While playing, occasionally you'll come across Dragon Stars. Instead of tapping them immediately, save and bring them to your camp.
Merging Dragon Stars can lead to a higher level star which yields more gems.
It's a good strategy to save up these stars and merge them in 5s in your camp for optimal rewards.
Leverage the Small & Big Stars:
In some levels, you can earn small or big stars. These stars can be tapped for rewards, but there's a trick to maximize their output:
Before tapping the star, fill your camp or the level area so there's no free space left.
Now, tap the star. Since there's no space for the rewards to appear, they'll be compiled into a loot orb.
Bring these orbs to your camp and open them there. The rewards will be much better than if you had tapped the star in the first place.
Cloud Save Technique:
Use the game's cloud save feature to your advantage:
Before attempting any risky merges, ensure your game progress is saved.
If a merge doesn't go as planned or if you make a mistake, you can restore your progress from the cloud and try again.
Regularly Play the Game:
Merge Dragons often offers rewards and bonus gems for daily logins or completing daily quests. Ensure you're logging in daily, even if it's just for a few minutes, to claim these free gems.
Maximizing Your Game Gains: Unveiling the Secret Totem Grid
The Secret Totem Grid is akin to a hidden treasury for Merge Dragons players, especially those looking to bolster their coin reserves. What makes this level so exceptional for coin farming? Let's break it down:
This level is strategically located between Totemshire11 and Totemshire12, making it accessible for players seeking to maximize their rewards. However, there's a cost to enter – seven chalices. This means that if you plan to leave your progress open, be prepared to spend seven chalices each time you want to return. Keep this in mind, especially when choosing whether to use this level for various tasks.
Coin Farming: The Starting Point
The Secret Totem Grid is a versatile level, serving as an ideal location for coin farming. It all begins with the Midas Tree chain featured in this level. As you progress, you'll encounter adorable Duck Dragons that drop valuable "Mounds of Rich Stuff." These can be merged to generate coins. Additionally, merging apples in this level can yield Level 4 Golden Coins. The key is to keep merging and accumulating these coins.
Efficient Coin Farming Strategies
To make the most of this level for coin farming, consider these strategies:
Mass Merging: Fill your grid completely to trigger mass merging. This can quickly level up your coins and accelerate your progress.
Strategic Collection: Only collect the coins when you need them. This prevents your coin storage from overflowing, which can be problematic when you have specific goals to meet in your camp.
Completing Tasks and Quests
The Secret Totem Grid is not limited to coin farming. It's a versatile space where you can also complete various tasks and quests. Whether you need to merge dragons, tap nests, or achieve specific objectives, this level can come to your rescue. The key is to keep it prepared for different challenges.
Leveraging the Season Portal and Event Portal
The Secret Totem Grid also comes in handy for completing tasks related to the Season Portal and Event Portal. Here's how:
Season Portal: When you access the Season Portal, it displays your current quest or task. If you have an item that needs to be given, the portal will have a "Give" option. If you have that item in your level, click on it to fulfill the task.
Event Portal: The Event Portal is accessible during ongoing events. Clicking on the portal reveals your current tasks. As with the Season Portal, you can complete tasks within the level and then collect your rewards.
Organization and Planning
One of the secrets to efficient gaming is organization and planning. Maintain a clear strategy for which resources you need and when. For instance, if you're preparing for a camp event and your camp is full, visit the Secret Totem Grid to gather the necessary resources without cluttering your camp.
How to Cheat in Merge Dragons and Get Free Gems?
In Merge Dragons, your journey's progress is largely influenced by the number of resources you possess. While the game offers several ways to earn these valuables, often the quantity acquired isn't substantial enough for avid players. The alternative route is making an in-app purchase.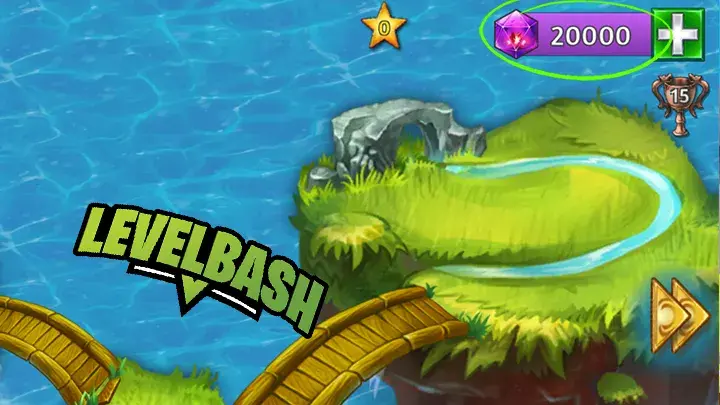 What if there was a way to secure these gems and coins without digging into your pockets? With our exclusive cheat, you can supercharge your account at no cost whatsoever. Here's a straightforward guide to using this cheat:
Click on the indicated link/button to be redirected to our specialized GoCheat injectors universe.
Utilize the search function on the portal to pinpoint the "Merge Dragons" game.
Input your "Merge Dragons" username accurately to ensure the resources are credited to the right account.
To guarantee the security and authenticity of users, you'll be required to finalize some promotional offers. This may involve simple activities like installing an app or engaging in a quick survey.
Completely exit the game and then relaunch it.
As you reopen the game, you should observe a significant surge in free gems in your account, all set for you to use to your heart's content.
Find yourself running short on resources again? Simply revisit and repeat the process to replenish your stash.
This cheat is meticulously optimized for all Android and iOS devices. Should you encounter any hiccups or have queries, our team is available around the clock for assistance. Do spread the word about this cheat and our other game-enhancing tricks to fellow players; they'll undoubtedly appreciate the edge!