My Success Story is a gripping life simulation game where every decision you make paves the path from a humble beginning to the pinnacle of tycoon success. Dive deep into a reality where the choices you make determine the wealth you accumulate, the business empires you build, and the legacy you leave behind.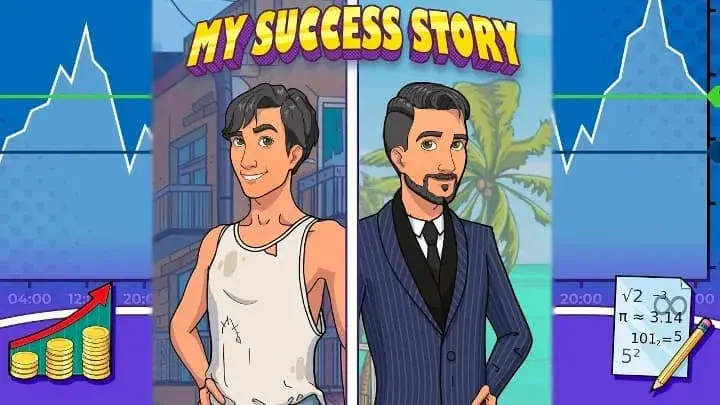 Stick around as we share essential tips and tricks, and a special cheat for some free money to kickstart your journey. Let's set you up for success!
Tips and Tricks for My Success Story
Education is Key: Don't overlook the power of a good education. Make it a priority to graduate from the university. Not only does it open doors to higher-ranking jobs, but it also sets a strong foundation for your journey to success.
Branch Out Your Skills: Life in My Success Story is more than just one skill set. Ensure you diversify and continually upgrade your skills. This flexibility can lead to better job offers and promising business ventures.
Entrepreneurial Spirit: Owning a business is a golden ticket to the big leagues. If you're in a position to start a business, do it. Manage your venture with care, be on the lookout for expansion opportunities, and reap the rewards.
The Power of Family: Beyond personal success, establishing a family can elevate your societal status. A family not only brings joy but can also be a strategic move to enhance your influence in the game's society.
High Stakes, Higher Rewards: Feeling lucky? Venture into the casino or dabble in the stock market. While these avenues offer rapid financial growth, remember that they come with their risks. So, always gamble responsibly!
Lavish Lifestyle: Once you've got a comfortable cash flow, consider splurging on luxury items. Cars, villas, private islands – they aren't just status symbols. They can also offer passive income opportunities or boost your standing in society.
Boss Mentality: Think big. Always! The game favors players who strategize, take calculated risks, and think several steps ahead. So, don your boss hat and make moves that matter.
Career Exploration: Don't pigeonhole yourself into one career path. Try different professions, be it a high-flying capitalist or a diligent office worker. Experiment to find what aligns best with your play style and yields maximum returns.
Stay Active: Complacency can be your downfall. The game is designed to reward active players. Regularly seek out new income streams, be it new businesses or investments, to keep the momentum going.
Patience Pays Off: Rome wasn't built in a day, and neither are in-game empires. Keep a long-term perspective, plan your steps meticulously, and remember: patience is a virtue, especially in the world of business.
Offline Opportunities: No internet? No problem! My Success Story allows for offline play, letting you progress in your journey without any hitches, wherever you are.
Unlock the Secrets: Every game has its secrets, and this one is no exception. Keep an eye out for hidden easter eggs, exclusive events, or unique in-game opportunities. These can offer shortcuts or advantages in your quest to the top.
How to Cheat in My Success Story and Get Free Money?
In the immersive world of My Success Story, money is the lifeblood of your journey. Every decision, every venture, and every luxury you aim for hinges on your financial prowess.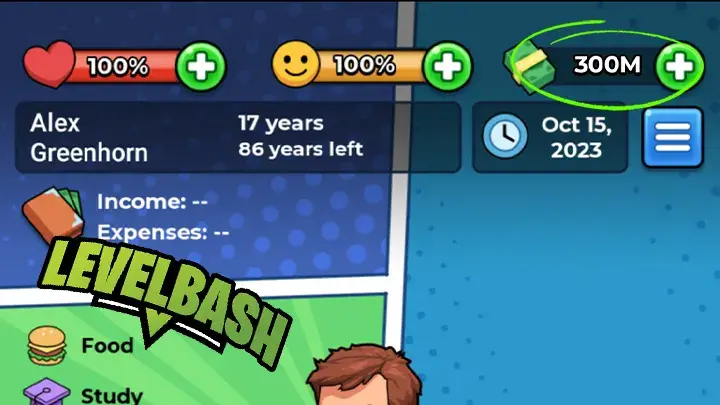 And here's some good news for players: we have a cheat that provides you with free money, giving you a head start in your journey to success! To get your hands on this resource, follow these steps:
Start by clicking on the specified button, which will direct you to the GoCheat universe.
In the GoCheat universe, you'll find a list of many popular games. Make sure to find My Success Story.
Provide your username for the game so the resources can be credited to the correct account.
Complete a few promotional offers. This step is essential to verify your device and ensure safe and reliable resource allocation.
Once you've finished the above steps, restart the game. You should then witness free money being added to your game account.
Here's why money holds paramount importance:
Opens Doors: From new businesses to investments, money allows you to explore and grow.
Gives Freedom: More funds mean more choices and fewer restrictions.
Boosts Reputation: Wealth increases your status in the game's society.
Provides Security: A good cash reserve helps you face unexpected challenges.