Will you be able to make yourself a leader in a private prison and become a prison tycoon?
Hold the reins of your business and become rich in prison world.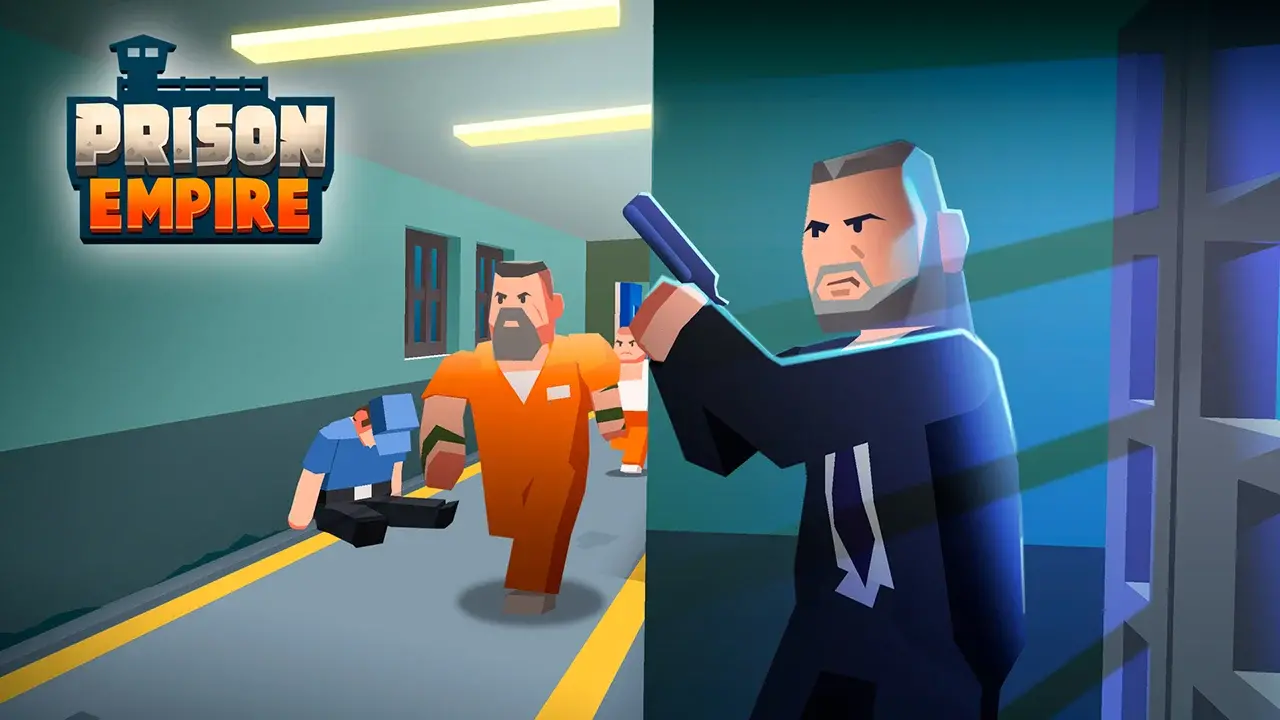 Turn your small low-security prison into a high-security prison with the most dangerous prisoners under control. Work hard to build your reputation and improve every detail to maintain its status, maintaining a culture of excellence at all times.
Be sure to consider your facilities when you're looking for new ways to grow your business. Consider the needs of the administration department and decide if it's time to upgrade. Think about how you can improve security equipment and make it more readily available. Enrichment has many benefits in a prison setting, so don't forget about that either! You really have to think about your choices, because the penitentiary is a fundamental choice for everyone. It's a difficult one, and you should think deeply about how you want to invest this money before making any decisions.
Prisoners might have some indicators of personal qualities that you should administer for different reasons. Upgrading their cells, adding better beds, or increasing their comfort can help. Buying bookshelves, building a basketball court or installing telephone lines are other ways to improve the facility. The kitchen is one of the key parts of any prison facility, and prisoners have a constant need for nourishment. You can invest in renovations to make the kitchen space better while also improving living conditions in general. Keeping facilities clean will help with morale and security concerns, resulting in higher productivity among staffers.
It's important that you keep your hiring standards high because if you can't find the right people, your inmates will want to work in these areas instead. Work on establishing a clear vision for the way that each department is going to be working in order to improve and upgrade their workspace. Remember prisoners! Improve their shower time, upgrades to the prison yard and other areas, as well as cell room options. You can also handle improved food options and visitations. Take care with the supply of water and electricity and make your penitentiary comfortable.
If you like management and idle games, you will enjoy Prison Empire Tycoon! It's a casual, easy-to-play game in which strategic decisions have to be taken to grow a prison business with profitable results. Train your empire from being small and modest to huge & prosperous!How can you transform your small business into the best high-security prison in the world? You'll become a top rated prison manager and save money without sacrificing on-site security! Our offer will not last long; make sure to act quickly!
Hey guys! Welcome to Prison Empire Tycoon hack where you can boost your resources within moments and enjoy that unlimited money just the way you always wanted. Unlike Prison Empire Tycoon mod apk, our premium tool will store your goodies directly into your game so the only thing you need to do is complete the injection process.
However, if you end up wanting more, don't hesitate and come back at any time. Use your iOS or Android to hack those spicy gems and cheat your favorite game however you want! If you want to learn more, click on our video tutorial and grab the info!
How to Hack Prison Empire Tycoon and Get Free Gems?
Today, we're going to show you how to use the Prison Empire Tycoon cheats generator tool our team has developed to help players get free Gems on any Android or iPhone devices. You can use these Prison Empire Tycoon hacks whenever you want and it only takes a few steps.
You'll be able to save an extra chunk of money by using this method and hundreds of players have already gone through the trouble for you. It's a tried and true system that's proven its merit.
This Prison Empire Tycoon hack tool is easier to use than other methods and undetectable by the game's developers. If you ever need free Gems, this is a helpful way to obtain them. It can be used as many times as you want, so you'll want to bookmark it before maxing out your resources
The method is completely safe and easy to use.
So, if you wish to hack Prison Empire Tycoon, this is how you want to start: click below on the button to complete one task from our list and that way get a password for entering another website. From there you can enter your on-going username and click to verify. Once you are all done, the injection process is complete, and you will be granted your new free gems instantly and automatically. Want more? Come back and repeat the steps!
Watch our video tutorial for more information and click on that button below to start collecting your new gems right away! Have fun guys!
Here is Instructional Video!