Rush Royale, developed by MY.GAMES, is an engaging tower defense game that combines intense PvP battles with card collection features. To enhance your gaming experience, Rush Royale offers promo codes that unlock exclusive freebies like emotes and gold. Here's your detailed guide to staying updated with these codes and redeeming them successfully.
What are the Benefits of Promo Codes?
These codes not only add fun elements to your gameplay but also provide strategic advantages. For instance, using emotes can strategically distract opponents or communicate with teammates during a match, potentially influencing the game's outcome. Diamonds and gold, on the other hand, are essential for upgrading and strengthening your deck, which can give you a significant edge in battles. Imagine using crystals and gold to acquire a powerful card that turns the tide in a close match – that's the kind of impact these benefits can have.
Where to Find Them?
To further integrate yourself within the Rush Royale community and stay on top of all the latest promo codes, consider following the official Rush Royale social media pages and forums. These platforms often release codes and provide a space for players to share tips and connect over their love for the game.
Latest Active Codes:
I am committed to regularly updating the code list, ensuring you always have access to the latest information. My goal is to be your go-to resource of useful info, helping you maximize your gaming experience with the freshest and most beneficial codes available.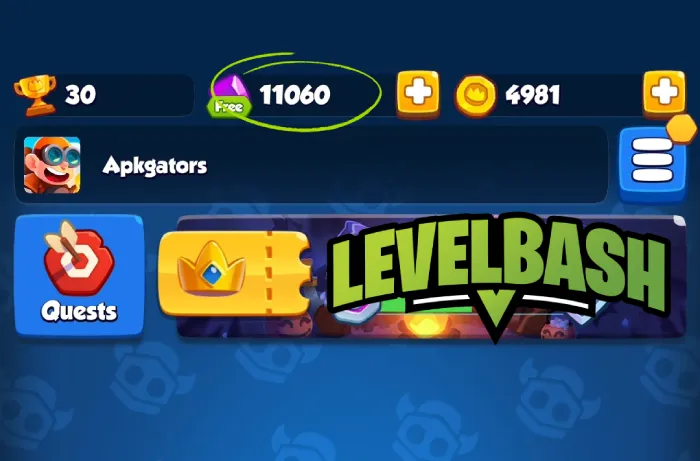 Don't forget to be quick to use these codes! They are only available for a limited period, emphasizing the importance of redeeming them as soon as possible. Bookmark this page for the latest updates and be the first to access new codes.
YAKD-UF5U-N3AK

: Get a Plague Doctor emote.

YAKC-WV38-IMFN

: Receive a Rubber Ducky emote.
To avoid redemption errors, enter them precisely as they appear. This ensures a smooth and error-free process in claiming your rewards.
Steps to Redeem Promo Codes in Rush Royale:
Launch the Game:

Open Rush Royale on your mobile device or PC.

Access Settings:

Click on the blue three-line "Settings" button located in the top right corner.

Select Promo Codes:

Navigate to the "Promo Codes" option within the settings menu.

Enter the Code:

Type in one of the active codes into the provided text box.

Claim Your Rewards:

Hit the "Apply" button to instantly receive your freebies.
What to Do with Free Crystals?
In Rush Royale, crystals are a vital currency used for various upgrades and purchases. Once you get a whole bunch of them using these promo codes, you should know how to spend them smartly. Here's a summary of how to effectively use them:
Archmage's Chest:

For 999 crystals, it offers 15000 gold, a chance for two random legendary cards, and tokens for the Hero Tavern, along with two fewer rare cards. This is a good option if you have a partial set of legendaries​​.

Epic Hero's Chest:

Costs 800 crystals, providing up to 300 trainer fragments, 15-35 rare hero fragments, 0-22 epic hero fragments, and two random, less rare cards. This is useful once you've collected all legendary cards​.

Avoid Unnecessary Purchases:

It's advised not to spend crystals on extra purchases like gold and Season Pass levels if you don't have high-tier legendaries and heroes​.

Emotes:

Buying emotes with crystals is generally not recommended as they do not contribute to gameplay performance​.

Chests:

The Wizard Chest, despite offering a chance for legendary cards and bonus gold, is not considered a good deal due to its low chance of yielding legendary cards (10%) and high crystal cost per legendary​.

Season Levels:

Advancing levels in the Premium Pass using crystals can be worthwhile for the rewards, including guaranteed legendary chests​.

Gold:

Spending crystals on gold is generally not recommended unless necessary for purchasing specific items in the shop​.

Potions:

Potions can be useful to gain a competitive edge, especially in tournament situations​.
Crystals can also be earned through gameplay, achievements, watching ads, and completing quests. They are essential for upgrading cards, purchasing chests, upgrading equipment, and leveling up heroes, all of which enhance your chances of victory in the game​.