Welcome to my guide for collecting free coins in Solitaire Grand Harvest, your go-to resource for daily updated links to enhance your farming and card-game adventure. Solitaire Grand Harvest merges the joys of farming with the classic challenge of solitaire, creating an engaging game that appeals to long-time card game lovers and newcomers alike. However, to fully enjoy this exciting crossover, you'll need a steady supply of Solitaire Grand Harvest coins, the vital in-game currency.
While Solitaire Grand Harvest is free to download and play on mobile devices, progressing in the game and maintaining your farm requires more than just strategy; it needs coins. My guide, updated daily, provides all the active links for free coins, ensuring you never run out of resources to play through the diverse levels of this old-school card game.
How to Get Free Coins Using Coupon Links?
Redeeming your free coins is a breeze. Simply have Solitaire Grand Harvest installed on your device and click on the links provided. They work for both Android and iOS devices. These links are your golden ticket to a steady stream of in-game currency. Just one click, and you'll instantly receive your free coins, ready to be used for playing and progressing through the game.
List of all currently active reward links: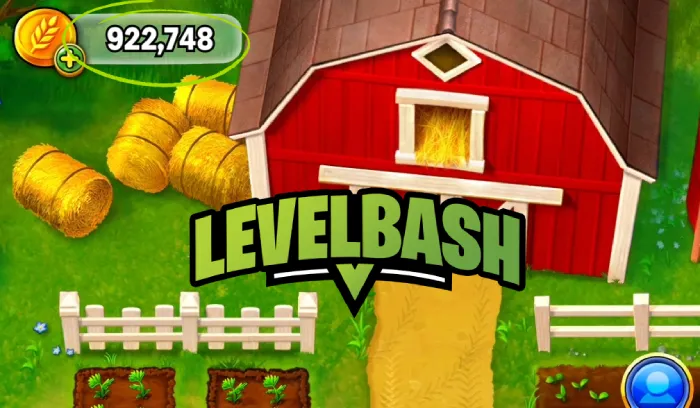 The links provided are sourced directly from the game's developers, ensuring their authenticity and reliability. You can find these links through various channels, making it convenient for players to access them. Look out for them on the official Solitaire Grand Harvest website, as well as the game's social media pages, including Facebook, Instagram, and more. Additionally, dedicated Solitaire Grand Harvest communities on Discord often share these links. Feel free to explore these platforms and bookmark this article for easy reference.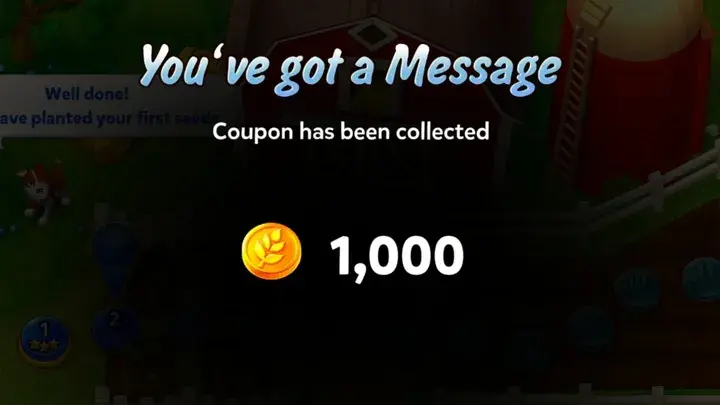 I understand that the gaming landscape is ever-changing, and links expire over time. That's why I am committed to keeping this guide up to date. You don't have to worry about scouring the internet for working links; I'll do the legwork for you. Check back regularly, as I'll refresh the list of active links to ensure you always have access to the latest opportunities for free coins.
Benefits of Reward Links: Unlocking More Than Just Coins
While free coins are undoubtedly valuable, the rewards and bonuses you can reap from the provided links extend beyond just currency. As you embark on your gaming journey, it's essential to be aware of the additional treasures that await you:
Power-Ups and Boosters:

Many of the links provided may grant you not only coins but also coveted power-ups and boosters. These game-enhancing items can be the key to conquering challenging levels and achieving high scores. Whether it's a time-extending booster or a powerful card-shuffling power-up, these extras can give you the edge you need to succeed.

Special Cards:

Some links may offer access to special and rare cards that can significantly improve your solitaire skills. These cards often come with unique abilities and strategies that can help you overcome tough challenges more easily. Collecting these special cards can be a rewarding aspect of your Solitaire Grand Harvest experience.

Exclusive Events and Challenges:

Occasionally, the links may lead you to exclusive in-game events or challenges. Participating in these events can earn you exceptional rewards, such as limited-edition cards, rare decorations for your farm, or bonus coins. Keep an eye on the links, as they may lead you to time-limited opportunities to enrich your gaming experience.

Decorative Items:

Enhance the aesthetics of your farm with decorative items obtained through these links. You can use these items to personalize and beautify your farm, making it a unique reflection of your style and creativity.

Progress Acceleration:

With the right combination of rewards from these links, you can accelerate your progress through the game. Complete levels faster, expand your farm more efficiently, and unlock new features and areas with ease.
By exploring the provided links, you not only bolster your coin reserves but also gain access to an array of game-enhancing rewards and bonuses. These additional benefits can add depth and excitement to your Solitaire Grand Harvest experience, making every gameplay session more rewarding. So, don't hesitate to click those links and uncover all the hidden treasures this delightful game has to offer!