Welcome to the ultimate guide for mastering team management and tactical brilliance in Top Eleven 2024. In this LevelBash special, I dive deep into the nuances of building a winning team and outsmarting opponents on the pitch. Whether you're a newcomer or a seasoned manager, these insights will elevate your game to the next level.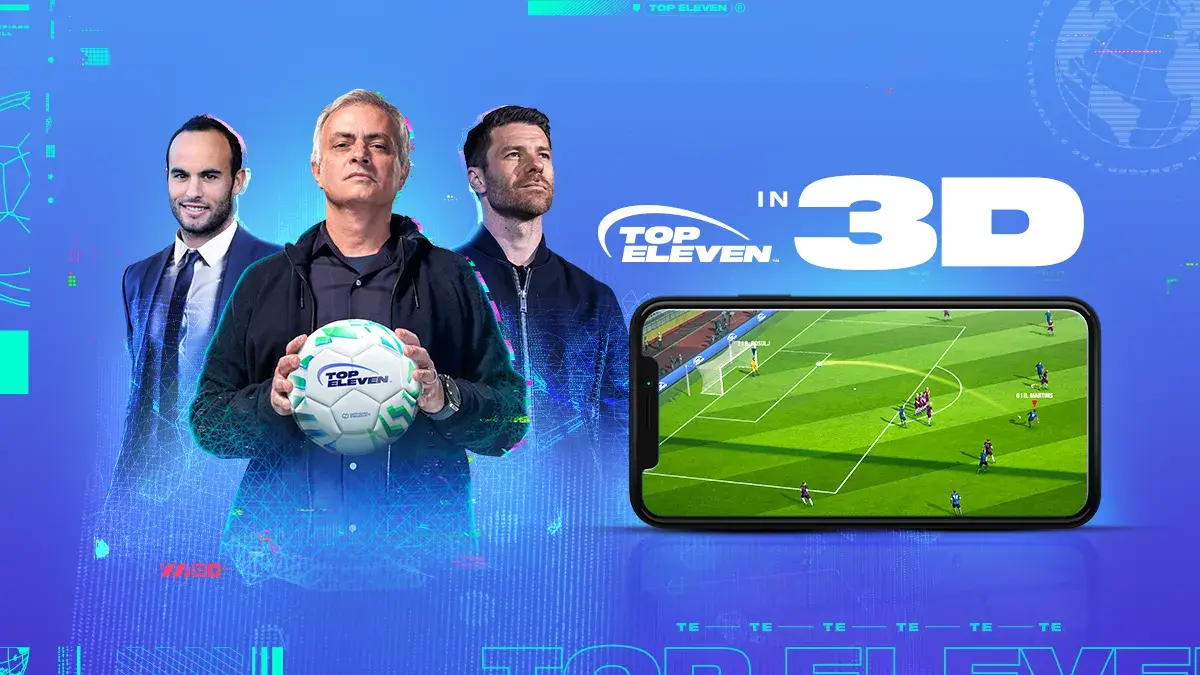 Dive deep into a well-balanced spending approach, astute scouting, tactical flexibility, and data-driven decision-making to redefine your club's legacy, cultivate a unique club identity, and ascend the pinnacle of soccer management excellence. Let's unravel the secrets to leveraging your resources, mastering match preparations, and building a thriving, legacy-defining soccer club.
Strategies for Optimizing Player Management
My guide offers valuable insights into transforming your soccer management experience, ensuring that your team not only shines but thrives consistently at the highest levels.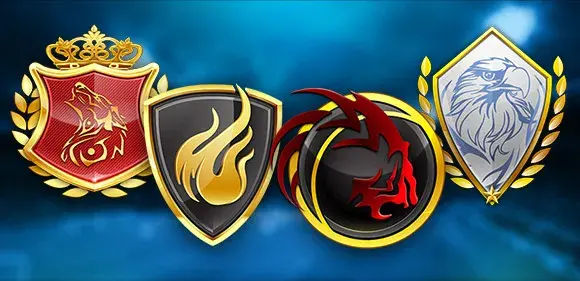 By implementing these optimized strategies in player management and club identity development, you can build a resilient, dynamic, and triumphant soccer legacy.
Effective Player Guidance
Another important aspect of the game is mastering effective player management. You can ensure your team consistently performs at the highest level by implementing these techniques. Here is how you can manage your players:
Monitor Player Fitness

: Rotate your squad and keep a close eye on your players; fitness levels to prevent injuries and maintain top-level performance.

Analyze Player Performance

:

To identify strengths and areas that need improvement, evaluate each player's performance in matches and in training.

Optimal Positioning

: Play your players in their preferred positions to maximize their potential and improve overall team performance.

Motivate Your Players

: Praise or criticize players to maintain high morale and drive better results on the pitch.
Building a Club Identity
For long-term success, establishing a strong club identity is essential. Consider following these tips:
Define Your Playing Style

: Choose a playing style that suits your preferences, such as counter-attacking, position-based, or high-pressing football.

Establish a Club Culture

: Establish a set core of values and non-negotiables that define your club's culture and your decision-making.

Develop a Unique Brand:

With significant funds, you can design a unique and recognizable club logo, kit, and stadium that will make your team stand out.

Foster Local Talent

: You can build a strong connection with your local community by investing in youth development and promoting homegrown talent.
Mastering Match Preparation
If you wish to secure victories, thorough match preparation is key. Use this advices to optimize your match preparation efforts:
Study Your Opponents

: Analyze the tactics of your opponents, their strengths and weaknesses, and come up with a tailored game plan.

Adjust Training Sessions

: Customize training sessions to focus on specific areas that will give you an advantage on the pitch.

Implement Tactical Changes

: Make tactical adjustments based on your analysis to exploit your opponent's vulnerabilities and counter their threats.

Manage Squad Rotation

: Make sure your best players are well-rested and available for crucial matches by rotating your squad and managing the fatigue of your players.
How to Improve Team Performance?
There are many ways to improve the performance of your team, but I can't speak in general. It all depends on the players, their abilities, advantages and drawbacks.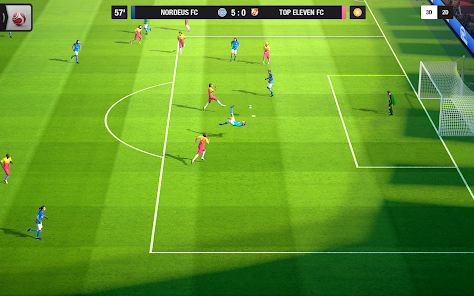 I will suggest what you can do to make it better, and it is up to you to choose the best way for your team to evolve.
Regularly training your players

will improve their abilities and make them more effective on the court.

Experimenting with different tactical formations and strategies

can give your team an edge over your opponents. You can also adjust the instructions of your players, like the mentality, positioning, and roles.

You can

scout and sign new players

to improve your team's overall quality. Also you can fill specific positions where you have weaker players.

Upgrade your stadium and other facilities

, so you can increase your team's income, which can be helpful if you want to buy better players or upgrade existing ones.

The more you play, the more experience your team and players will get, which will help them improve. Like always,

practice makes perfect

!

Joining or creating a club

allows you to play with other players, share tactics, and compete in friendly matches, tournaments, and leagues. The other's experience is very helpful and can be considered as some kind of shortcut!

The game developers often release

updates and new features that

could give you new ways to improve your team.

You can

learn from others

by watching their matches and studying their tactics, players and formations.
What Are The Best Formations?
There is no rule of the best formations, it all depends on the abilities of your players. You should experiment and find the one which is the best for you.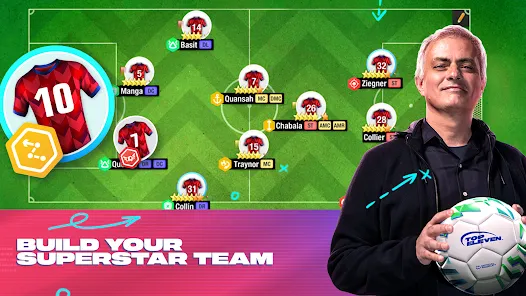 You can adjust the Instructions of the players and give them different roles and positions. I will tell you which formations are the most popular – try out all of them and discover which suits you best.
4-4-2: This formation is balanced and is suitable for teams that are strong both defensively and offensively.
4-3-3: This formation is a more attacking formation that is good for teams with strong midfielders and forwards.
3-5-2: This formation is good for teams with strong defenders, as it provides additional protection at the back.
5-3-2: This formation is good for teams with strong midfielders, as it allows them to control the midfield and dictate the play.
3-4-3: This formation is good for teams with strong attacking players as it allows them to have more players in the attacking areas.
Tactical Setups
Defensive Solidity vs. Attacking Flair:

Balance is key. If you're facing a stronger team, a more defensive setup might be prudent. Against weaker opponents, be more adventurous in attack.

Game-Specific Tactics:

Tailor your tactics for each opponent. Study their strengths and weaknesses. Exploit their vulnerabilities while neutralizing their threats.
Effectiveness Against Various Opponents
Study Your Opponents:

Use the data available to understand your opponent's preferred style. This knowledge allows you to tweak your formation and tactics to counter them effectively.
Dynamic Adjustments: Be ready to make in-game adjustments. If an opponent changes their approach, respond accordingly. Sometimes, a simple formation shift or a tactical tweak can turn the game in your favor.
More Tips & Tricks for Elevating Your Gameplay
Consider following these tips to make the most out of your Top Eleven gameplay:
Balance Spending: No matter how much funds you have, you should still be mindful of your spending and prioritize essential purchases and upgrades, such as signing star players, improving training facilities, and investing in youth development. If you are impatient and want your account to be full of free tokens all the time, check Top Eleven cheats and you won't have to worry about resources ever again.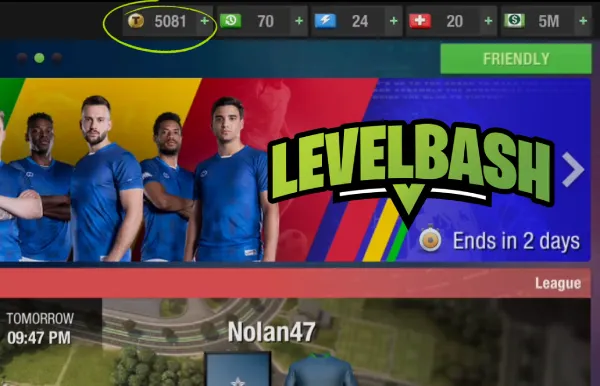 Scout Wisely

: If you want to build a competitive team, scouting is crucial. Allocate enough resources to scout potential talent globally, and take into consideration factors like player potential, current ability, and how well they fit your team's style of play.

Adapt Tactics:

Success in soccer usually comes down to your ability to adapt to different situations. Assess your tactics regularly, and go over your formations and playing style to respond effectively to the tactics of your opponent. Try out various approaches to find the most effective tactic for your team.

Invest in Youth

: The foundation for any successful football club is a strong youth academy. Invest in the development of your youth facilities, hire skilled youth coaches, and nurture young talent to secure the long-term success of your team.

Building a Club Identity

: By defining your playing style, you can create a distinct identity for your club. This way, you establish a club culture, design a unique brand, and foster young talent. Fans will be attracted to a club with a strong identity, and you can build a lasting legacy.

Mastering Match Preparation

: Invest time and resources into preparing for each match. Analyze your opponents, adjust training sessions, implement tactical changes, and manage squad rotation to ensure your team is ready for any challenge.

Data-Driven Decision-Making

: To enhance your decision-making process, use in-game statistics and data. This includes analyzing player performance, identifying patterns in the tactics of your opponents, and tracking your team's progress over a period of time.
In Top Eleven 2024, success comes from a blend of smart team management and tactical flexibility. By carefully recruiting, training, and rotating your squad, and by adapting your tactics and formations to each opponent, you'll set yourself up for a winning season. Remember, every decision counts in your journey to the top.