The Top Eleven 2023 is now available! It has the best 3D soccer simulation gameplay ever, lots of new features, and tons of exciting games to play. Get in on the action by signing up today!
Top Eleven 2023 just came out and is packed with tons of new features for managers to experience, including the Player Academy feature. Now that you've chosen the best coaching programs, soccer players on your squad can train to become the next superstars of the world!
Top Eleven is a ridiculously addicting, soccer-themed game of strategy and skill that can take up hours on end. Top Eleven is a mobile soccer manager game that lets you play, manage, win and build your very own soccer team. It features superstar players, stadiums & more!
This is a multi-player soccer management game where you take on the role of the manager of one soccer team and go head-to-head against other managers around the world. Just like José Mourinho, you'll be able to create your own tactics that will lead your team to trophies.
Your influence starts immediately in your soccer club. There are always opportunities to make history in the world of soccer. Soccer managers can use Top Eleven 2023 to crown their efforts with new trophies and bragging rights. Given that a key part of any soccer management game is to develop your own star players, finding and playing for strong teams should be considered. Great players want to play for great managers who provide them with the best opportunity to enjoy success.
Like most games out there Top Eleven has a premium currency which is Tokens. It's a must have in order to progress and compete in the game.
As we previously wrote on our site, one of the ways of getting free Tokens is by redeeming code for Top Eleven 2023.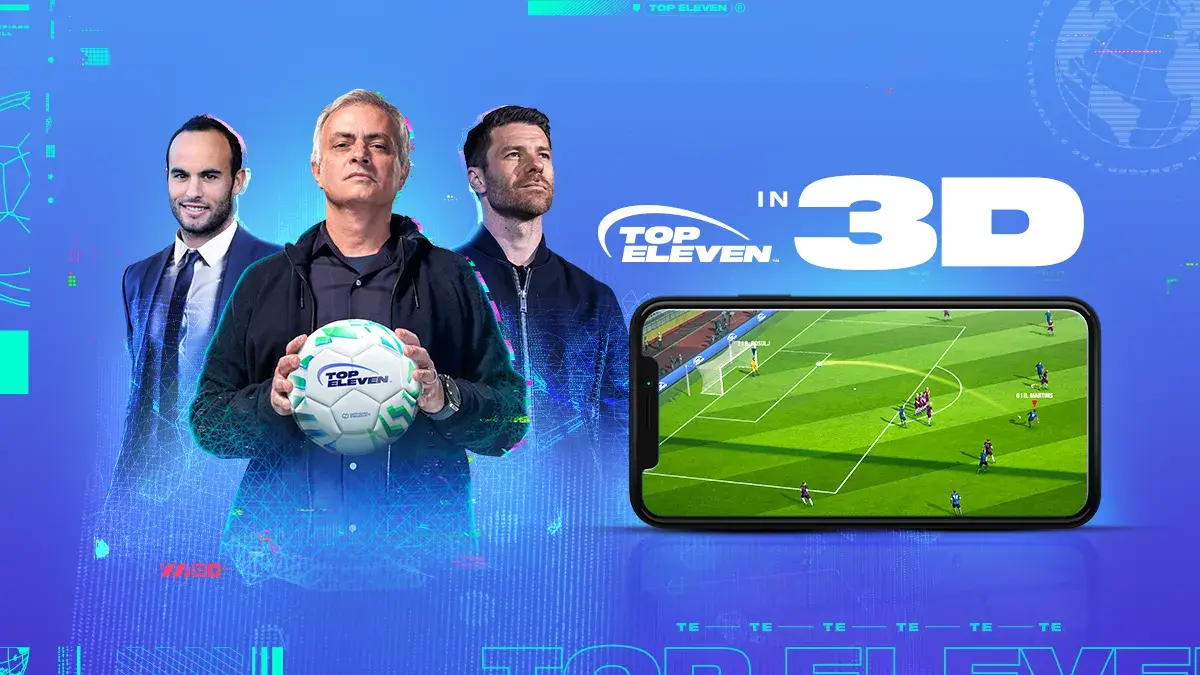 How to Get Free Tokens In Top Eleven 2023?
The value of tokens in the game Top Eleven is very important. They allow you to purchase everything, players, packs, and more. They even provide opportunities to train your players and bring them up to top level performance.
We prepared a list of methods for getting Tokens in Top Eleven 2023.
Use the app daily
You must open the app EVERY day because there are daily tokens you can collect. Logging onto the game every day ensures that you make your public sponsor appearances.
You will receive gifts and tokens every day you log in, which are usually a result of your success on social media. This week we had 6 gifts after successfully attending all of our events.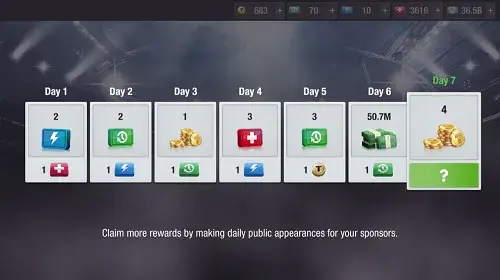 There is also the potential to earn other rewards besides the previously mentioned, like valuable & FREE rest packs and morale packs, along with treatment packs, or cold hard cash.
Get the best TV Rights Deal
Depending on what you might want to watch, there are four different options at the TV Rights area. Some deals are more appealing than others and some over a longer period. We need to take a long-term perspective and disregard offers that give us tokens up front. Our efforts will be worth it in the future and will cement our place as a strong player in the blockchain market space.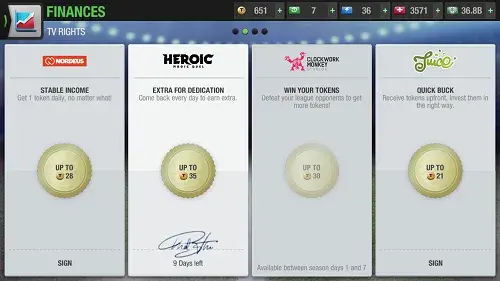 This is all pretty straightforward as each offer tells you how many tokens you will receive over the course of a season. It doesn't take a genius to work out we need to choose the second option as we get 35 tokens if we log in EVERY DAY.
Enter a Platinum Association
Being part of a Platinum association can get you 100 FREE tokens at the start of each season. This is an amazing way to boost your squad thanks to the investment you put into new players & packs.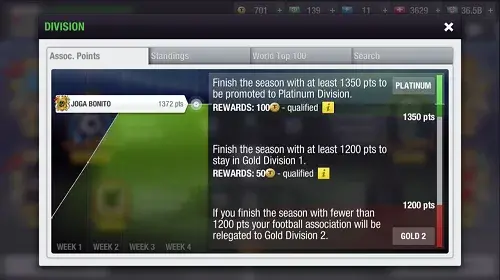 Focusing on these aspects will, with time, help your club climb higher up the league table while simultaneously enjoying some value-for-money opportunities If you follow all of the advice on this site, you'll be able to build a 120%+ team without any trouble. Associations will be eager to take on this type of client.
Participate in Special Events
There are special events that come up in the game, like tours or 'King of Kings.' These are the most common. These special events type games require you to play at least two or three games, but again, they don't take too much out of your athletes. Daily events offer a lot of versatility that players cannot find in matches where you can play more regularly.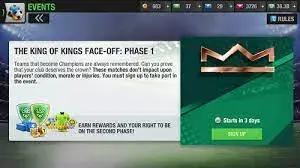 Exclusive rewards such as tokens, morale packs and new players are one more incentive to play in these events. They are definitely worth signing up for and trying to bag some extra rewards. If any special events are running they can be found in the "Events" tab.
Negotiations with players
If the team you manage has more than one player left in their active roster, other managers can make an offer of a trade with tokens and cash. This offer might be something you don't want to accept since there will always be time for that later. This transfer will be worth it if you just won a player in a game and need to get rid of them.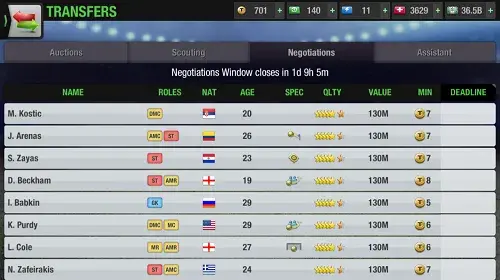 They won't generate that much money in tokens, but you can usually find someone that is looking for an extra man. You can take the risk that you may lose the bid by coming up with a higher price and trying to generate more interest in your product or service, but often this is not necessary. If you accept an offer, no matter the time for negotiations, your team should likely be happy with your decision.
Other Method Of Getting Free Tokens
Of course, for the people who do not want to grind or spend time getting resources we have a helpful tool.
Get unlimited tokens trough our Top Eleven 2023 hack!
You heard that right, free tokens with a click of a button. Simply use our tool and get as many Tokens as you like, hassle free.
We hope you found this post informative and useful!