In Governor of Poker 3, you earn Team Points by playing Team Challenge.
The Team Challenge is an event that starts every Wednesday at 9 PM (CEST) and ends every Wednesday. This event can only be accessed if you create a team or join one.
Team Points are given, as a result of how you play and based on how much you bet. The more you bet, the more Team Points you will earn for your Team. You can use your XP Doubler Token to multiply your team points by 2! You can earn an XP Doubler Token by completing Daily Activities.
Earn Team Points and fill up the bar to get rewards. The higher the bar, the better the reward will be! There are 8 chests with different rewards: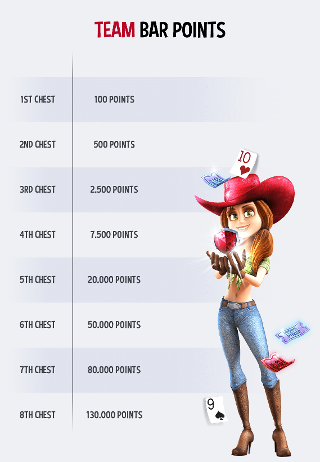 As you use Team Points, a Personal Bar will be filled. The type of chests you'll unlock is based on your level in the Player Level Rewards! Once your Personal Bar is full, you can open chests to gain rare items & more! There are 7 chest levels: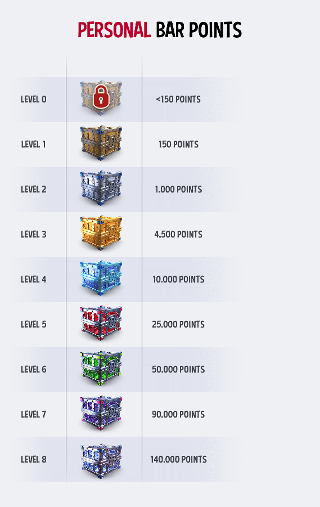 Chests
You can get the following items, according to what you typically have or what your team usually has:
Hats
In the Team Challenge, you can get 5 different tiers of hats.