MLB 9 Innings 22 is a new game from MLB, which makes it one of the first mobile games featuring live video footage from a major league baseball stadium. It also includes a lot of different features and a deep storyline, set in the MLB world. Your goal is to try and assemble a championship-level team by taking on virtual players and winning games against other teams/
You can play games of different types, including single player challenges, time-based tasks and multiplayer challenges. You can also enjoy puzzles with friends.
MLB 9 Innings 22, MLB's official game, is packed with top-quality graphics and offers a variety of teams to play as. It also comes with the official licenses and high-quality content you expect from MLB games. If you love baseball – it's an easy success!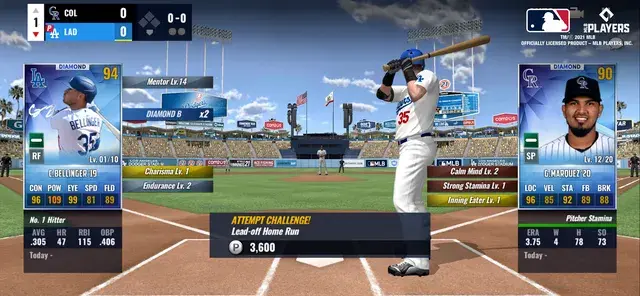 Question that bothers many of our readers is how do you get Black Diamonds in the game. So, we gathered some info that might help you on this topic.
Let's start!
Black Diamonds are a new level of card grade. You can obtain them from upgrading a Diamond card you possess. They're not available in packs; gameplay is the only way to get them.
You can upgrade your diamonds to black by various methods.
The first is with Black Diamond pieces, a new item added to the Master League Mode drop table that are how most cards can be obtained. Currently, it seems like these rare prizes drop at an average rate. There is no magic way to get them at a faster rate, just play the game and be patient.
For a regular or regular Vintage card, 60 Black Diamond pieces are required.

For an All-Star card, 80 Black Diamond pieces are required.
For a Prime card, 120 Black Diamond pieces are required.
For a Signature card, 160 Black Diamond pieces are required.
For a Legend card, 200 Black Diamond pieces are required.
The second way is to use Gold or Diamond dupes of the same type and team. So, for example, if you have a Diamond Yankees Cole Sig card you need a Gold or Diamond Cole Signature card on the Yankees in order to use it as upgrade material.
A regular Diamond Cole wouldn't work, and a Houston Sig Cole would also not work.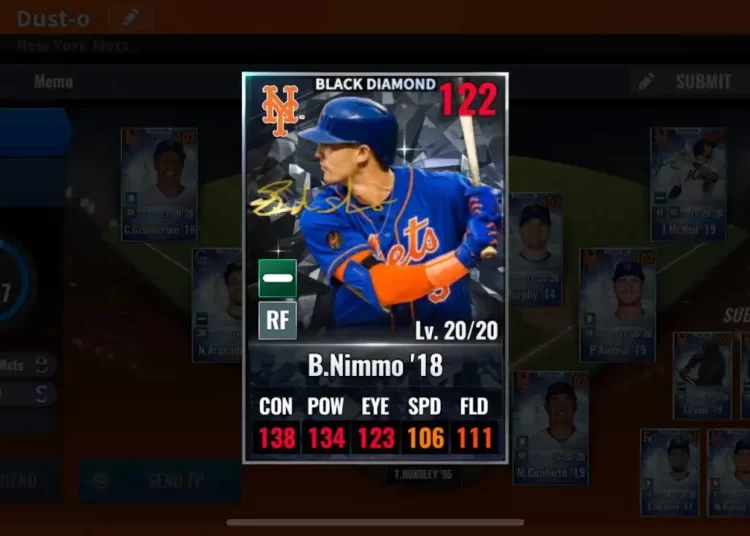 I would not recommend using duplicate Diamonds as material for Black Diamond upgrades if you have not completed special training on all of your cards. The progress is minimal (4% for normal Diamonds) which would be much better used in Special Training.
I would also not recommend using duplicate Signatures for Black Diamond training, as they could be better used in Signature Club Crafts which could yield a completely unique Sig for your team. Something to bear in mind when training members. Your team can benefit from maxing out the trophy points and allowing them to evolve new signatures!
The use of Black Diamonds has long been debated, but it also seems to vary from team to team. Some claim that the stat boost you see when moving from Diamond to Black Diamond is well worth the price, while others are still apprehensive about the change.
Regular card will gain +1 to every stat.

Vintage card will gain +2 to every stat.

An All-Star card will gain +2 to every stat.

If you have an All-Star Set Bonus, they get an additional +1 to every stat.

Prime card will gain +1 to every stat and also have its Grade Increase raised to 90.

Signature card will gain +3 to every stat.*

Team Signature card will gain +5 to every stat.*

Team Signatures in Black Diamond will have +1 Diamond set and +1 Team Set which both double due to signatures doubling set deck effects. Rounding out the bonuses, this is a total of +4 stats, then they get an additional +1 to all stats

A Legend card will gain +3 to every stat.
If you are the type of player that only plays when they have the time and occasionally check in with their mobile game, then just use your best card.
It's difficult to say whether or not Black Diamond upgrades for Regular cards are actually any good. Compared to Legendary cards, you only get 2 bonus points of OVR and an extra skill point for 32 diamonds or 60 black diamonds.
On the other hand, upgrading your Regular card could round out your lineup or rotation better. Increasing the stats on a weaker card is more important than increasing the stats on a juggernaut.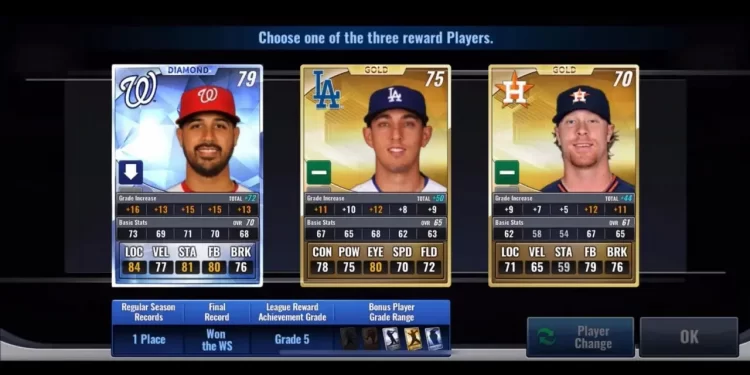 Black Diamond pieces are essential to improving your in-game performance. The Vintage cards provide an immediate +2 boost to any attribute on the card and only cost 60 Black Diamond points.
While it's hard to decide on the card with the highest potential, Team Signature cards seem to be at the top of most people's lists. They're certainly not a card you'll regret investing in!
Save yourself a headache, simply jump to our MLB 9 Innings hack.
We have a specially designed tool that gets you free in-game resources, saving you from all the grind and hassle.
Apply it to your game and watch your resources sky rocket! We guarantee you will have an amazing time.