Mobile Legends: Bang Bang (MLBB) is a celebrated multiplayer online battle arena (MOBA) game developed by Moonton. Since its release in July 2016, the game has captivated players around the globe with its engaging and strategic gameplay, akin to other popular MOBAs like Dota 2.
Gameplay Basics
Mobile Legends follows the classic MOBA structure where two opposing teams of five players each compete to destroy the adversary's base while safeguarding their own stronghold. Players can navigate through three distinct lanes on the game's map—top, middle, and bottom. Each lane presents a unique set of challenges and strategic considerations, making the player's choice of lane and hero crucial to the team's overall strategy and success in the game.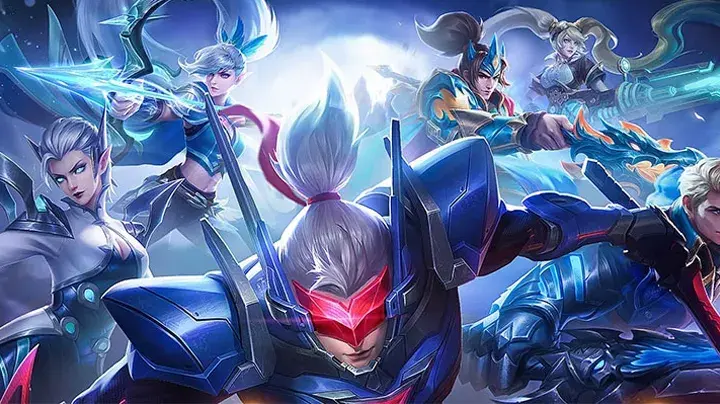 With turrets strategically placed for defense, players must navigate and negotiate these lanes wisely, seizing opportunities for offense while remaining vigilant against enemy counterattacks. The dynamic interplay within and between these lanes makes every match a thrilling and unpredictable contest of strategy, reflexes, and teamwork.
Unique Game Modes
Aside from its traditional MOBA gameplay, this game distinguishes itself with unique game modes not commonly found in the genre:
Survival Battle Royale (BR) Mode: A last-player-standing mode where players must strategically engage and survive against others in a shrinking play area.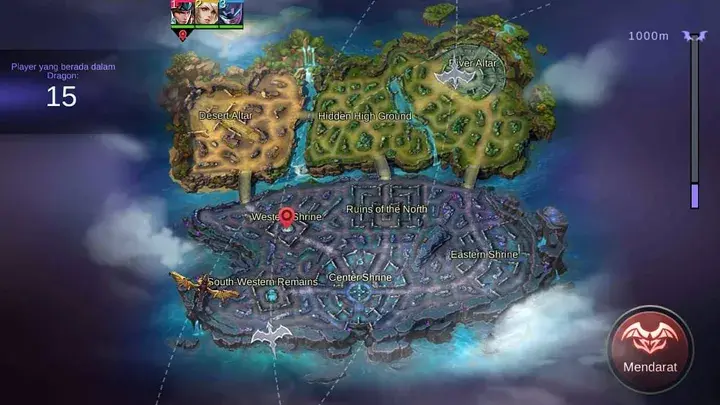 Tower Defense Mode: Players work cooperatively to defend their base against waves of AI-controlled enemies.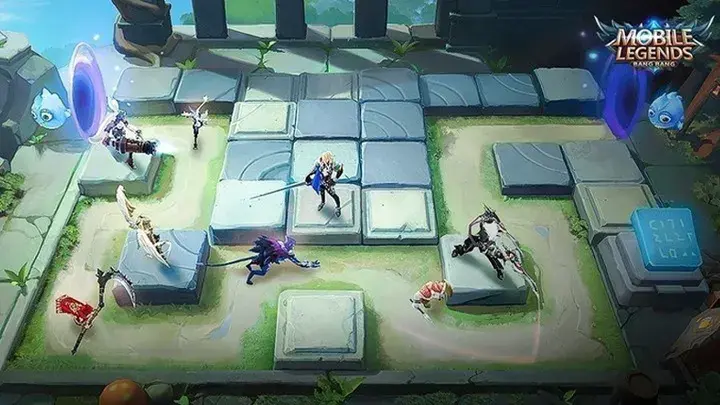 Magic Chess: An auto-battle mode that incorporates strategy and RNG, where players face off with teams of heroes on a chess-like board.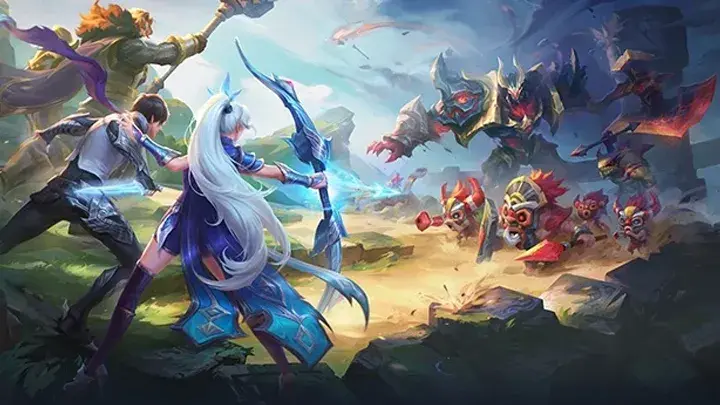 Popularity and Recognition
MLBB has garnered immense popularity, particularly in Southeast Asia, becoming a staple in the eSports scene. Its widespread acclaim has led to numerous awards and distinctions, including being the most downloaded free game on iPhone in 2017. Its engaging gameplay, diverse hero roster, and innovative game modes contribute to its status as a beloved gaming title in the community.
For those interested in experiencing this thrilling world, the game is readily available for download on both Android and iOS platforms. Whether you're a seasoned MOBA player or a newcomer to the genre, MLBB offers a dynamic and accessible gaming experience for all.
Hero Selection and Roles
With a diverse roster of over 100 heroes, players have the freedom to select a character that aligns with their preferred play style. The game categorizes these heroes into six roles or classes:
Tank: Resilient heroes capable of absorbing substantial damage.
Fighter: Versatile characters who excel in both offense and defense.
Mage: Spellcasters who unleash powerful abilities to control or damage enemies.
Support: Heroes focused on aiding and enhancing the abilities of their teammates.
Assassin: Agile and lethal characters specializing in quickly eliminating key targets.
Marksman: Ranged heroes who deal significant damage from a distance.
There is a constant questioning and all-present dilemma – which one should I choose? What is the best character in Mobile Legends? What hero is the strongest? What is the most powerful hero? Which one is the best assassin?
To help you with the decision, we picked the best heroes in each of these six classes previously mentioned. Our heroes list should make you more informed about them, so the final choice should be easier. Keep in mind that when selecting it's good to opt for characters that align with your proficient roles, as the ones listed are versatile and can seamlessly integrate into virtually any game.
For those embarking on the competitive journey through ranked play, a well-balanced team composition is non-negotiable. Solo queue climbers, take note! The heroes spotlighted in the meta are not only potent but also particularly efficacious for solo players navigating the ranks independently. They stand out as strong, reliable picks that can significantly sway the game in your favor when wielded with expertise.
Now it is time to delve into the crème de la crème of ML heroes, categorized within their respective classes for your convenience and consideration! Let's take a closer look at this character tier list!
Mobile Legends Tier List – All Heroes
The game boasts an array of characters, each possessing unique abilities and specialties. Players can unlock most of these heroes by earning battle points, which are accumulated by actively participating and succeeding in matches. Alternatively, for those eager to immediately acquire specific characters, the game offers the option of purchasing heroes directly through its shop using diamonds, the game's premium currency. If you are looking to earn them for free, consider using our online injector.
It's crucial for players to note that newly introduced heroes often possess powerful abilities and characteristics, making them formidable contenders in the game's current meta. These new additions are designed to pique players' interest and encourage them to invest their resources for immediate access.
Below is a comprehensive list of heroes, organized according to their respective classes:
Assassins: Aamon, Benedetta, Fanny, Gusion, Hanzo, Hayabusa, Helcurt, Joy, Kadita, Lancelot, Lesley, Ling, Natalia, Saber, Selena, Sun, Yi Sun-shin.
Fighters: Aldous, Alpha, Alucard, Argus, Arlott, Aulus, Badang, Balmond, Bane, Chou, Dyrroth, Freya, Guinevere, Hilda, Jawhead, Julian, Kaja, Khaleed, Lapu-Lapu, Leomord, Martis, Masha, Minsitthar, Paquito, Phoveus, Roger, Ruby, Silvanna, Sun, Terizla, Thamuz, X.Borg, Yin, Yu Zhong, Zilong.
Mages: Alice, Aurora, Cecilion, Chang'e, Cyclops, Esmerelda, Eudora, Gord, Harith, Harley, Kadita, Kagura, Lunox, Luo Yi, Lylia, Nana, Novaria, Odette, Pharsa, Vale, Valentina, Valir, Vexana, Xavier Yve, Zhask.
Marksmen: Beatrix, Brody, Bruno, Claude, Clint, Granger, Hanabi, Irithel, Ixia, Karrie, Kimmy, Layla, Lesley, Melissa, Miya, Moskov, Natan, Popol & Kupa, Roger, Wanwan.
Support: Angela, Carmilla, Diggie, Estes, Faramis, Floryn, Lolita, Mathilda, Rafaela.
Tanks: Akai, Atlas, Barats, Baxia, Belerick, Edith, Franco, Fredrinn, Gatotkaca, Gloo, Grock, Hylos, Johnson, Khufra, Minotaur, Tigreal, Uranus.
Each class plays a significant role in crafting a balanced and potent team, so understanding the strengths and weaknesses of heroes within these classes is imperative for strategic gameplay and ultimately achieving victory on the battlefield. In the further text, you can read more about these classes in the form of hero tier lists. Let's dive deeper!
Best Mobile Legends Assassins
Assassins are exceptional roamers, thriving particularly in the Jungle as off-lane heroes. During the initial stages of the game, these characters intentionally steer clear of the lanes. Their primary focus is on accumulating gold and XP, strategically preparing themselves for a decisive strike against the opposition when the timing is optimal.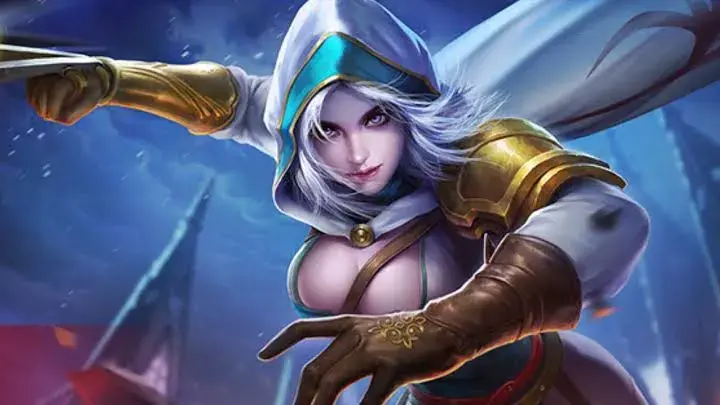 These heroes embody agility and precision. They specialize in identifying and swiftly eliminating vulnerable targets within the enemy ranks, wielding their substantial burst damage to great effect. The high mobility inherent to Assassins provides them with the tactical advantage of engaging at opportune moments, selecting and neutralizing key enemy figures to shift the tide of battle favorably toward their team.
For players looking to harness their lethal efficiency, we present a carefully curated Assassin tier list below. This classification starts with the crème de la crème, the God Tier, acknowledged as the superior choice for gameplay due to their exceptional skills and abilities.
God Tier (Best Choices): Aamon, Benedetta, Saber, Wukong
A Tier (Excellent Choices): Alucard, Hayabusa, Harley, Fanny, Hanzo, Karina, Lancelot, Yin, Yi Sun-Shin
B Tier (Good Choices): Fanny, Gusion, Joy, Kadita, Lancelot, Ling, Natalia
C Tier (Average Choices): Selena, Helcurt
Avoid Tier (Not Recommended): Lesley
Each tier represents a level of effectiveness and potential impact in games, with the God Tier being the most desirable and the Avoid Tier being the least recommended for competitive play. Opt for a hero from the higher tiers to increase your chances of dominating the battlefield and leading your team to victory!
Best Mobile Legends Fighters
There is a wide array of Fighter heroes, each offering a unique yet balanced set of skills that significantly contribute to their respective teams. In the game they act as versatile warriors, proficiently balancing between offense and defense, acting as invaluable assets during clashes.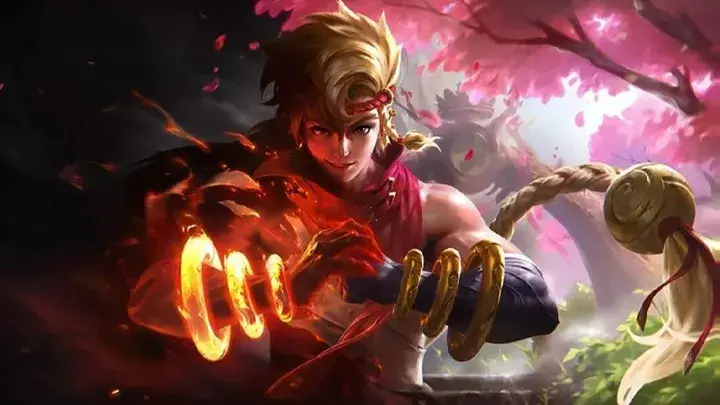 These mid-range combatants possess sufficient durability, allowing them to assume the role of off-tanks when necessary. As a match progresses, Fighters become increasingly formidable. Their damage potential escalates, making them particularly effective in prolonged team fights where their incremental power can truly shine. Furthermore, they are renowned for their impressive mobility and crowd control capabilities. This combination of traits makes them hybrid fighters par excellence, easily integrating and synergizing with a wide variety of team compositions and adapting to diverse combat scenarios.
If you are looking for the most effective Fighter heroes, we provide a meticulously organized tier list below. This list ranks all of them from best to worst, based on their performance and utility in matches:
God Tier: Paquito, Phoveus, Roger, Yin
A Tier: Aulus, Arlott, Chou, Hayabusa, Guinevere, Jawhead, Khaleed, Sun, X.Borg, Zilong
B Tier: Alpha, Alucard, Argus, Badang, Bane, Freya, Hilda, Lapu-Lapu, Martis, Masha, Terizla, Thamuz, Yu Zhong
C Tier: Barats, Balmond, Dyrroth, Julian, Kaja, Leomord, Minsitthar, Ruby, Silvanna
Avoid Tier: Aldous
When choosing one, consider the tiers as a general guide. Remember, even lower-tier heroes can shine in the right hands, so it's crucial to select a Fighter that not only ranks high but also suits your unique playstyle and strategy.
Best Mobile Legends Mages
Mages are captivating spellcasters wielding the power to unleash substantial burst magic damage and masterfully execute crowd control abilities. Their potency in battle shines when they meticulously chain their abilities, orchestrating a sequence of lethal burst damage combos that can decisively turn the tide of battle.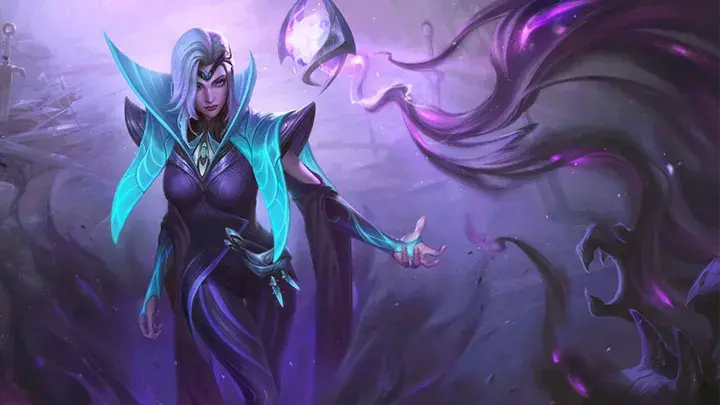 Strategically positioned in the Mid-lane, they utilize their extended range capabilities to relentlessly harass opposing laners from a safe distance during the early stages of the game. This tactic not only disrupts the enemy's momentum but also secures a strategic advantage for their team. However, players must navigate their Mages with caution, as these heroes are typically fragile and often find themselves as high-priority targets on the enemy's hit list due to their formidable powers and pivotal role in team fights.
The following Mage tier list offers guidance on selecting the best for your upcoming matches:
God Tier: Eudora, Harley, Kagura, Lylia, Valentina, Pharsa
A Tier: Alice, Cecilion, Chang'e, Cyclops, Esmeralda, Gord, Harith, Nana, Odette, Vale, Yve
B Tier: Aurora, Faramis, Harith, Julian, Kadita, Kimmy, Luo Yi, Mathilda, Selena, Valir, Zhask
C Tier: Angela, Novaria
Avoid Tier: Diggie, Estes, Vexana
Best Mobile Legends Marksman
Marksman heroes serve as the game's AD (Attack Damage) carries, coming into their full lethal prowess as the match progresses into the late game. With their primary strength residing in their ranged basic attacks, these heroes meticulously farm XP and gold in the early stages, often with the invaluable assistance of their Support counterparts.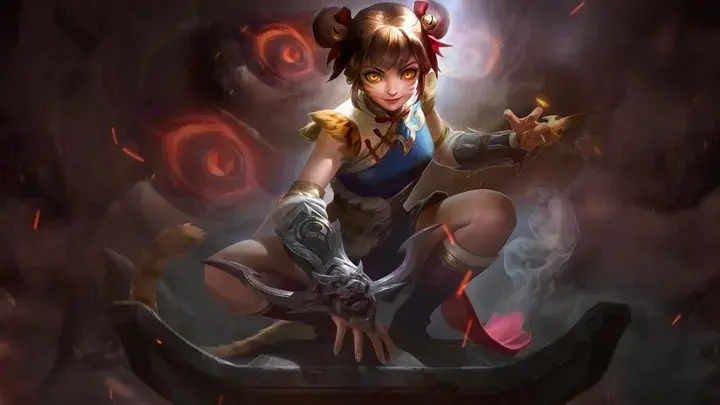 Notably, Marksman heroes such as Layla and Edith excel at positioning themselves securely behind the front lines of their team. From this strategic vantage point, they can unleash substantial damage while maintaining a safe distance from immediate threats, thereby substantially contributing to their team's offensive efforts.
The efficacy of these heroes is underpinned by their ability to deal high burst damage from afar, taking advantage of their extended reach to target and eliminate adversaries efficiently. This characteristic not only makes them formidable opponents in hero-versus-hero combat but also renders them particularly efficient at securing game objectives, including bringing down enemy turrets. Their consistent output of substantial damage enhances your team's chances of securing victory, making them an excellent choice for players focused on dealing damage and securing kills.
Below is a tier list of Marksman heroes:
God Tier: Edith, Granger, Layla, Melissa, Natan, Roger
A Tier: Beatrix, Brody, Bruno, Lesley, Popol & Kupa, Yi Sun-Shin
B Tier: Beatrix, Claude, Karrie, Ixia, Moskov
C Tier: Clint, Hanabi, Kimmy, Wanwan
Avoid Tier: Irithel, Lesley, Miya
Best Mobile Legends Support
Support heroes play an indispensable role, often pairing with Marksman heroes in lanes to facilitate the consistent growth and development of their team's overall strength and capabilities. Tasked with the vital responsibilities of safeguarding and assisting their teammates, they provide invaluable services, such as offering buffs, healing, and ensuring the safety of allies during the heat of battle. By effectively keeping teammates alive and well, they significantly enhance the probability of their team emerging victorious in skirmishes and battles.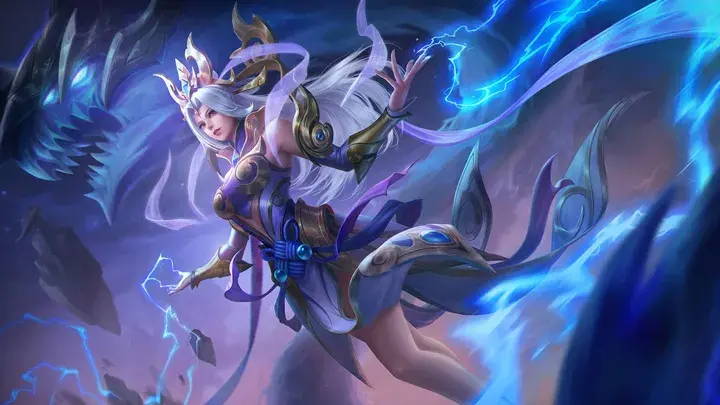 As the game advances towards its later stages, Support heroes frequently become focal points for enemy aggression. This is primarily because they offer sustained aid and buffs that empower the rest of the team, making them pivotal components in the team's strategic framework. During team fights, it's crucial for Support heroes to maintain a position safely behind their allies. From there, they can efficiently continue to bolster their high-damage-dealing champions while simultaneously inflicting magic damage upon opposing forces.
The following tier list provides a current, strategic overview of Support heroes:
God Tier: Mathilda, Minotaur
A Tier: Diggie, Faramis, Lolita
B Tier: Angela, Carmilla, Nana, Rafaela
C Tier: Kaja
Avoid Tier: Estes
Best Mobile Legends Tanks
The role of Tanks is straightforward and pivotal to the team's structure. They are the resilient front-liners, leading the team's charge against opponents, serving as the initial line of engagement in battles. Their presence is dominant and intimidating, initiating conflicts and creating strategic openings for their teammates who are damage dealers to exploit and launch their attacks.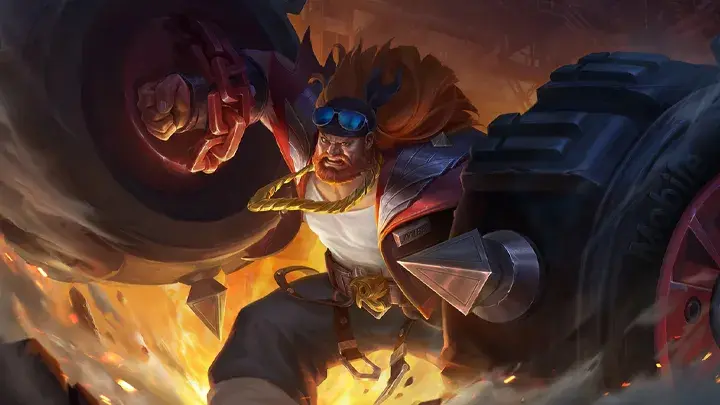 These heroes seamlessly adopt dual roles, also functioning as Supports. They provide a protective shield for their team, guarding allies against crowd control tactics employed by enemies while also mitigating the bulk of incoming damage. This dual functionality enhances the team's defensive stance, providing a stable backdrop for offensive maneuvers.
Dedicated to shielding their carry players and more vulnerable teammates from enemy assaults, Tanks consistently obstruct foes from inflicting damage on critical members of their team. This protective role necessitates that Tanks possess substantial durability. Therefore, characters in this category are endowed with impressive defense statistics and high hitpoints, albeit at the expense of having lower damage output.
The following tier list offers a strategic ranking of Tank heroes:
God Tier: Tigreal, Khufra, Fredrinn
A Tier: Akai, Atlas, Barats, Edith, Esmerelda, Gatotkaca, Gloo, Grock, Lolita, Minotaur, Uranus
B Tier: Balmond, Baxia, Franco, Hilda, Hylos
C Tier: Ruby, Johnson
Avoid Tier: Belerick
Presented above is our comprehensive MLBB hero tier list, offering insights into the best Mobile Legends characters across each class! It's crucial to acknowledge that the gaming landscape within the game is fluid, with the meta continuously evolving over time.
While the tier list provides a valuable reference, it doesn't dictate rigid rules regarding which heroes you must or must not play. There isn't a singular "best" hero in the game, as effectiveness varies based on team dynamics, strategy, and individual player skill. Therefore, approach this tier list as a flexible guide rather than an absolute directive. Even heroes listed under the "Avoid Tier" can shine brilliantly within particular team compositions and under skilled hands.
This tier list is subject to change, reflecting shifts in the meta and the introduction of new heroes into the MLBB universe. Stay tuned for updates, and here's to triumphant battles ahead!