Are you ready to step up your game in the action-packed world of Pixel Gun 3D? Look no further, as I've got a collection of codes that will grant you access to some fantastic freebies. This game seamlessly combines elements of popular games like Roblox, Minecraft, and Fortnite, offering blocky characters, intense first-person battles, creative freedom, and a plethora of game modes. It's no surprise that this game has garnered immense popularity, and I totally understand your quest for Pixel Gun 3D codes to gain an edge in the action.
To help you stay ahead of the competition, I've compiled a list of codes that will reward you with free coins, gems, and more. This world is teeming with events and in-game items, and any assistance you can get for free is invaluable. Make sure to bookmark this page and revisit it regularly, as we'll keep it updated with the latest codes as they become available.
What Are Pixel Gun 3D Codes?
These codes are your golden ticket to obtaining free goodies in this game. By redeeming them, you can acquire valuable in-game currency such as coins and gems, which are essential for upgrading your arsenal and enhancing your gameplay experience. I will keep the list regularly updated so feel free to bookmark this page and don't miss new codes!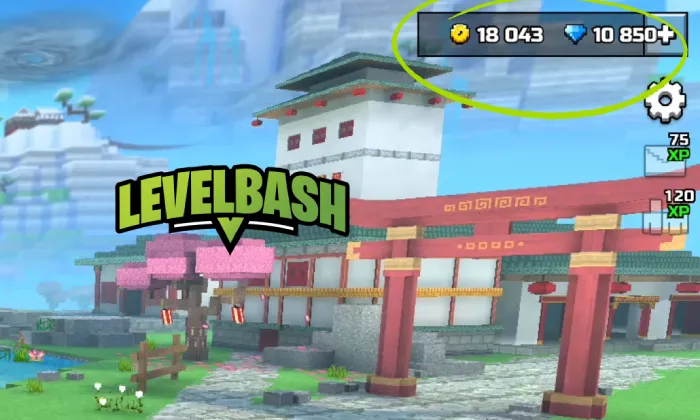 Here are the currently active codes:
MAILBOX

– Redeem for 50 coins and 50 gems
How to Redeem Pixel Gun 3D Codes?
Redeeming process is a breeze. Just follow these simple steps:
Launch Pixel Gun 3D on your device.

Look for the

'+'

symbol in the top-right corner of the screen.

Scroll all the way to the right until you see the '

Redeem promo code.

'

Tap on 'Redeem promo code' and enter your code.

Confirm your entry by pressing '

Confirm

,' and voilà! Enjoy your newly acquired goodies.
Where to Find Them?
They can be found through various channels, adding an element of excitement to your quest for freebies. Here are some common sources where you can unearth these valuable codes:
Official Game Social Media Profiles:

Keep an eye on the official social media profiles, including Facebook, Twitter, Instagram, and more. Game developers often share codes as part of promotions, events, or special occasions. Following these profiles can be your first step in snagging some exclusive rewards.

Game Events and Announcements:

Pixel Gun 3D frequently hosts in-game events and announcements that may reveal secret codes. These events often provide an excellent opportunity to earn bonus codes, so be sure to participate and stay updated on the latest news within the game.

Community Forums and Websites:

Engage with the community on forums, fan websites, and Reddit. Dedicated players often share codes they've discovered or exchanged within these platforms. It's a great way to connect with fellow gamers and uncover hidden codes that might not be widely known.

Developer's Official Website:

Occasionally, the game's developer may release codes on their official website. Checking the game's official site can yield codes that guarantee authenticity and reliability.
The Benefits of Using Pixel Gun 3D Codes
The rewards from codes go beyond mere cosmetic enhancements. Here's how they can positively impact your gameplay experience:
Currency Boost:

Coins and gems obtained through codes provide you with the currency needed to upgrade your weapons, unlock new gear, and level up your character. This financial boost can significantly accelerate your progress within the game.

Enhanced Arsenal:

With more coins and gems, you can afford better weapons, gadgets, and skins. These upgrades not only make you more formidable in battles but also add a personalized touch to your character.

Competitive Edge

: This game is all about skill and strategy. Having access to additional resources can give you a competitive edge, allowing you to tackle tougher opponents and conquer challenging levels with ease.

Variety of Gameplay Options:

Gems can be especially useful for unlocking new game modes, maps, and cosmetic items. These additions can spice up your gaming experience and keep things fresh and exciting.